The Loop
Golf Digest Rankings Editor Topsy Siderowf received a letter from Iraq this week reporting on your response to our April appeal to send equipment to the troops there. This letter and Len Shapiro's moving piece in the latest Golf World, "Recovery Shots," about injured Iraq verteran Dan Nevins (below), are worthy subjects for your reading this weekend. Because of men and women like these, we enjoy this Memorial Day.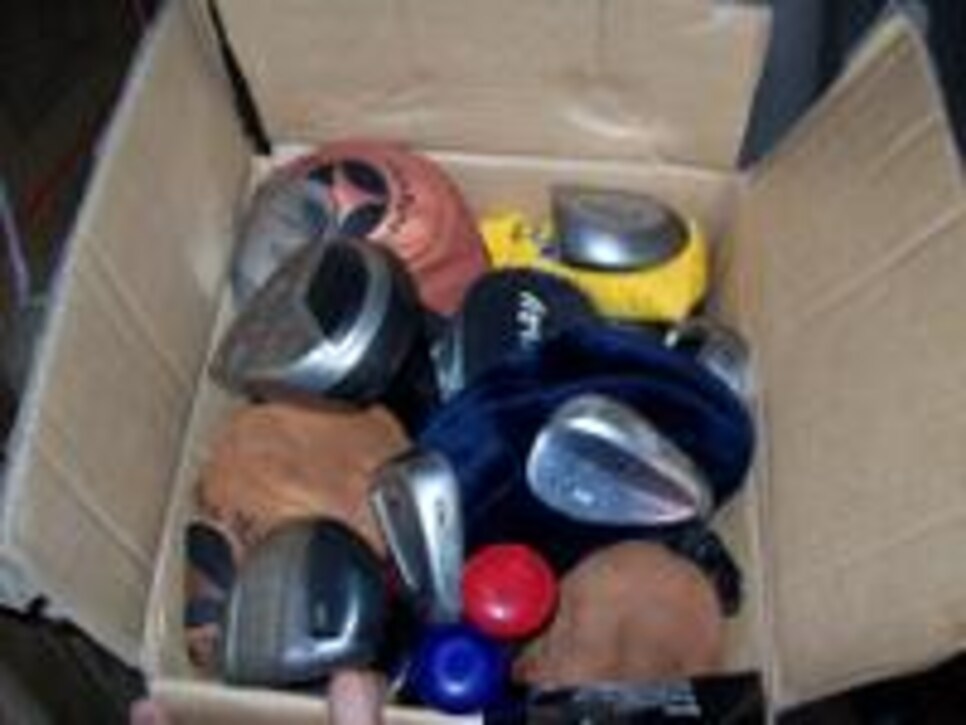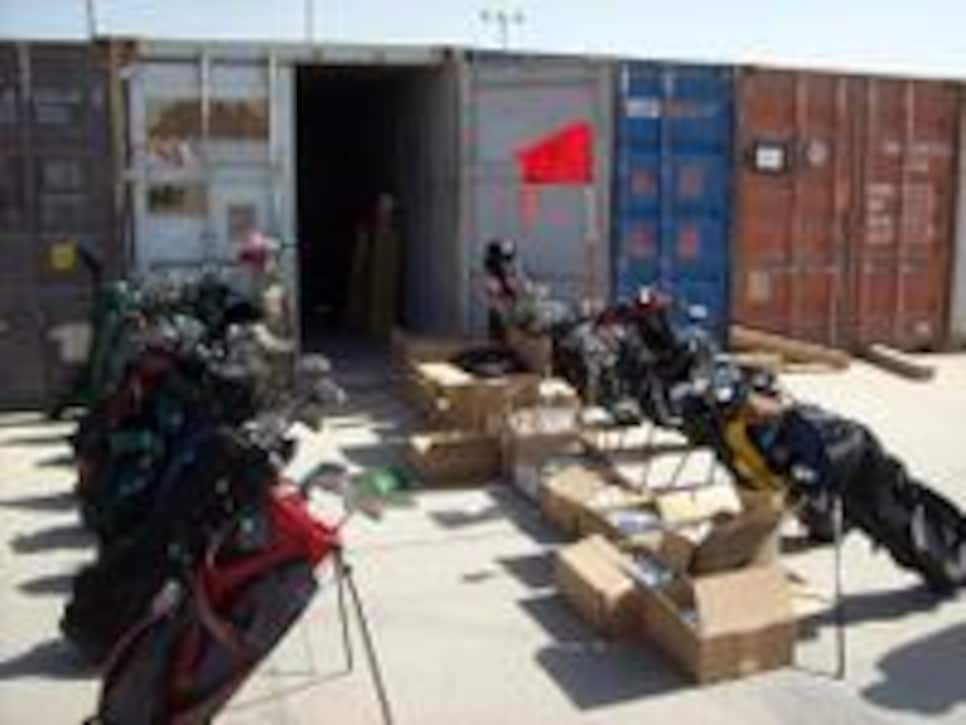 I've attached some pictures from the golf equipment and supplies that have been donated to the Soldiers of 3-7IN. Several subscribers read the article and have been sending equipment for the past month. The Army is doing a big story on all of the donated equipment. None of this would have been possible without your help in getting the article published. Hope you enjoy the pictures. [They've] decided to build a driving range here because of all the donations. Thanks for all your support! Best,>
Thank you, Matt. (For all of those lucky enough to work in golf, Matt is looking for a job in our industry when he leaves the military....)
Let's end with this from Len's story: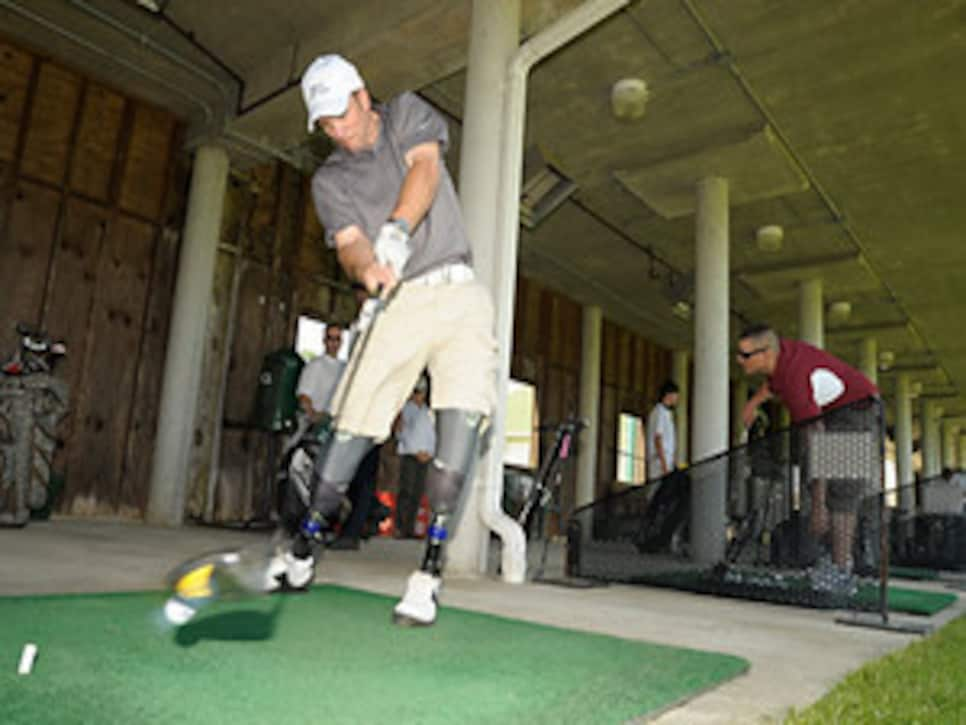 A sergeant in the National Guard deployed in Iraq for 18 months, Nevins was on a pre-dawn patrol riding in a Humvee protected by armor on the sides, but with none underneath. The vehicle was struck by an IED less than a kilometer from the troops' home base; the explosion killed the driver, Nevins' best friend, Sgt. Mike Ottolini, and left Nevins on his back, with both of his badly bleeding legs still trapped in the smoldering wreckage.
Once he had been evacuated to a nearby hospital, there was no choice but to amputate, but doctors initially were able to save his mangled right leg. He had a badly dislocated ankle and scads of shrapnel wounds, but the ankle continued to pain him over the next few years. There were times he wondered if he might actually be better off without it. Last November the ankle developed a bone infection and resulted in what he describes as "an easy decision" to have a second amputation Jan. 23 at Walter Reed.
"I'd actually been making the decision for three years -- should it stay or should it go?" Nevins says. "It was absolutely the right decision. When I woke up from surgery, it was the first time I'd been pain-free in more than three years."
Within three weeks Nevins was fitted for a second prosthesis. Within two months he was back at Olney Golf Park on two prosthetic legs trying to swing a club under [pro] Jim Estes' watchful eye...
(Photo of Dan Nevins: Dom Furore)