Memorial Tournament
Adam Long now has a 'surreal' Jack Nicklaus story to tell his friends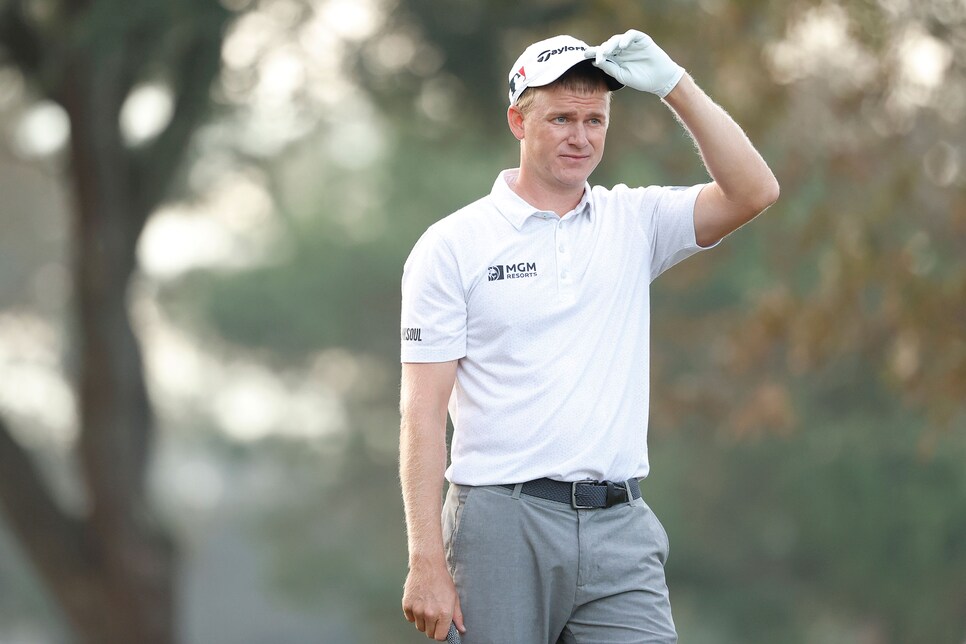 Adam Long thought he could sneak in a few holes at Muirfield Village late Monday, only to run into Jack Nicklaus.
Maddie Meyer
DUBLIN, Ohio — It's hardly news that Jack Nicklaus enjoys watching how PGA Tour pros play his Muirfield Village Golf Club, something he's been doing for 45 years. Adam Long was surprised, however, when the Golden Bear took particular interest in his game … during a practice round.
On Monday, Long decided to play a late nine holes in preparation for his third start in Nicklaus' Memorial Tournament and enjoyed a memorable and "surreal" Memorial Day encounter with the founder and host.
When Long reached the 14th green, he noticed a familiar figure sitting in a golf cart by the 15th tee. It was Nicklaus. "We finished 14," Long said, "and walked over to say hey, and he's like, 'Hey, I just wanted to see somebody play 15, I hadn't seen it played yet.' And I'm like, Oh, boy. So it got my nerves pumping there pretty good early in the week for sure."
Nicklaus followed Long from tee to green at the revamped par-5 15th hole, and then talked with Long about the many changes he made there. He then stuck around and watched Long try the par-3 16th, too. Long hit three tee shots, and Nicklaus shared further insights on changing the green slopes.
"It was pretty surreal," Long, 33, said. "I mean, obviously a hero of mine and being here at the Memorial Tournament having Mr. Nicklaus watch you play golf is … a pretty awesome experience."
The awesome experience continued on Thursday as Long opened with a five-under 67 to sit one off the early pace set by Collin Morikawa. It was Long's second-straight 67, the score he shot in the final round Sunday of the Charles Schwab Challenge, where he ended up T-20 and halted a streak of five missed cuts in a row.