The Loop
Meet the most inspiring college golfer in the country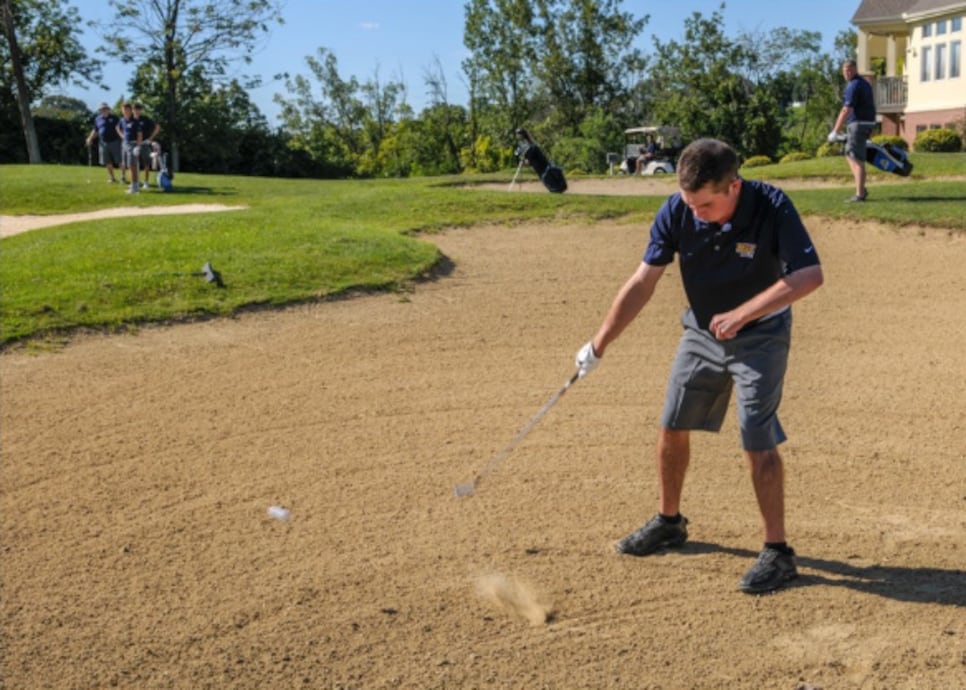 With Thanksgiving approaching, you'll likely hear a lot of inspiring stories this week about individuals who have faced obstacles but persevered to go on and lead rich lives. One that's grabbed our attention is that of Ryan Korengel, who Tuesday was named the 2015 recipient of the David Toms Overcoming Adversity Award from the Golf Coaches Association of America.
Korengel is a sophomore who plays on the men's golf team at Division III Mount St. Joseph's University in Cincinnati, Ohio. As a 12 year old in September 2008, Korengel suffered severe brain trauma while playing golf after a tree limb collapsed in a gust of wind, hit him in the head and shattered his right skull. He was in a coma when he arrived at the hospital, where doctors performed emergency surgery but offered Ryan's family little hope of meaningful recovery. When Korengel awoke two weeks later, the left side of his body was paralyzed and he was told he would never walk again.
Despite the negative prognosis, Korengel was determined not only to walk, but to return to the game he loved. "Golf has always been something that's important to me," he says. "I never really envisioned myself not playing it."
In the first year after the accident, Korengel had to undergo five brain surgeries. Besides being unable to use the left side of his body, his vision had become limited to seeing only center-to-right in both his eyes.
And yet Korengel was determined to return to the golf course.
In 2010, he made it happen. Swinging the club as if he's left-handed but with his right hand, Korengel started to play again. His limited sight requires assistance to follow his ball, and he needs to use a cart to get around the course. Still, he competed for his high school team in Cincinnati, and upon entering Mount St. Joseph's he approached the men's golf coach Joe Sparhawk about getting involved with the college squad. Sparhawk, after hearing Korengel's story, offered him a spot on the team.
Korengel has yet to break 100 in a college event, but he has been an inspiration to his teammates and to those whom he has competed against. He also holds a 4.0 GPA as he works toward earning a degree in communications and new media studies.
Naturally, Korengel felt pride in being named winner of this year's Toms Award. "It really meant a lot to me," he says. "Seven years ago, most people didn't think I would walk again."
He certainly has done more than that.
Here's a video of Korengel being interview this week on Golf Channel's "Morning Drive."