The Loop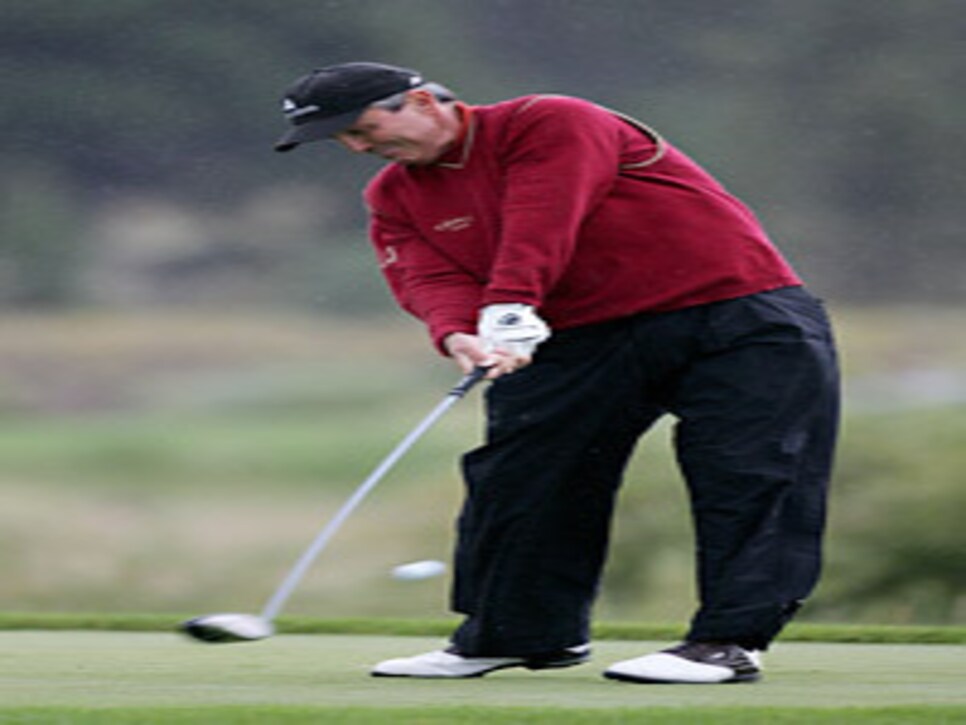 SUNRIVER, Ore. -- Mark McNulty is setting the early pace at the Jeld-Wen Tradition Sunday, going out in cloudy and drizzly conditions with four birdies in the first seven holes to open a four-stroke lead over David Edwards, with whom he shared the 54-hole lead, D.A. Weibring and Tom Watson.
The dreary weather has broken, and blue skies are above Crosswater Club. McNulty, a 53-year-old native of Zimbabwe, has won five times on the Champions Tour but his last victory was in 2005. His play this week is in contrast to his form throughout 2007. He hasn't enjoyed a top-10 finish this season. If he hangs on to win this afternoon, he would be the first player to win a Champions Tour event without having posted a top-10 coming earlier in the year since Ron Streck at the 2005 Commerce Bank Championship.
So far this week McNulty's problematic back, which is so fickle that even a long plane ride can cause it to seize up, is feeling good. It will no doubt feel really good if he is able to hoist the trophy in a couple of hours.
(Photo: Jonathan Ferrey/Getty Images )