The Loop
McIlroy stays quiet on a day plenty of others make noise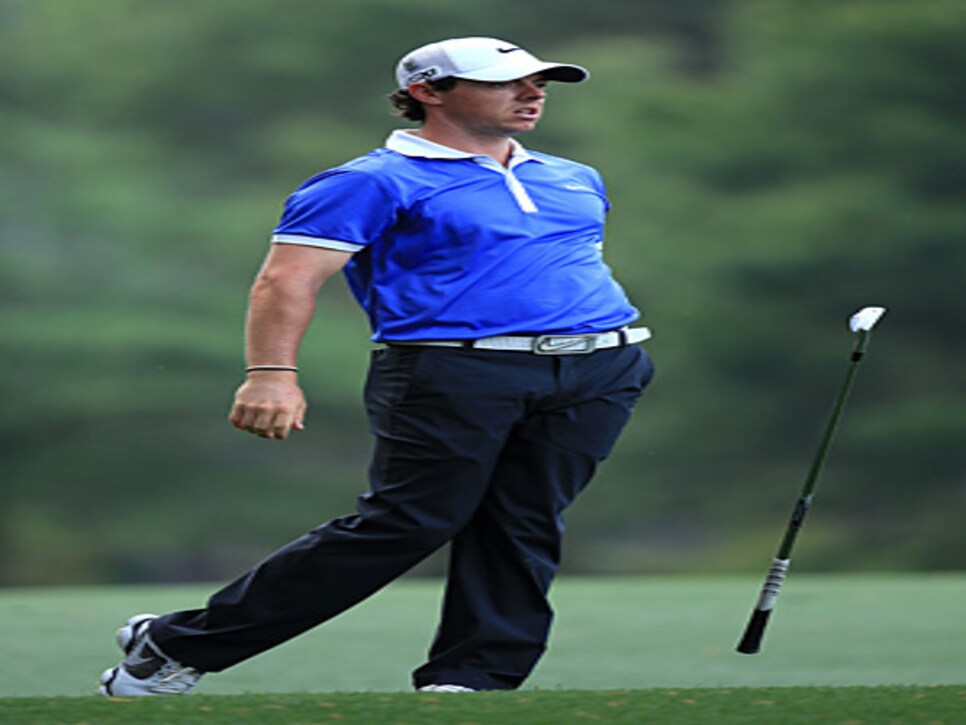 AUGUSTA, Ga. -- It was, disappointingly for those enamored of his prospects before the off, more of the same for Rory McIlroy on Day 1 of the 2013 Masters. A round of 72 is hardly a disaster, of course, but level par wasn't quite what the world number two had in mind. Despite the promise born of a well-played second-pace finish in last week's Valero Texas Open, McIlroy reverted to recent type and littered his scorecard with what he now habitually refers to as "silly" mistakes.
"It obviously could have been better," he said, a downcast look on his expressive face. "I felt like I played well and gave myself of plenty of opportunities. But the two three-putts on the back nine came at bad times. I made enough birdies to have a good score so if I can eliminate the mistakes I'll be fine.
"The really disappointing thing is that I turned in two-under par. At that stage everything felt good. But every time I get some momentum at the moment, something happens and I give it all straight back. The back nine today was typical. And around this course you really can't do that.
"But I'm not that unhappy with anything other than the score. I felt like I hit the ball really well. I gave myself plenty of chances and if I keep doing that I'll be fine. All I have to do is take a few of them. But it's all about taking at least some of those opportunities and limiting the silly mistakes."
As ever with McIlroy, that is a pretty accurate and honest appraisal of a day's work that started full of promise but eventually frittered away into disappointment.
For the record, three birdies on the front nine -- at the second, fourth and ninth -- more than outweighed a dropped shot at the seventh. But that was as good as it got. A pushed approach into greenside sand at the always tricky tenth hole led to a second bogey and the first of those three-putts put a "4" on the card at the short twelfth.
Both par 5s produced routine birdies but those highlights were cancelled out by sloppy bogeys at the fourteenth and seventeenth. All in all, it was erratic stuff that leaves the 23-year old Ulsterman with much to do over the next three days. Already he has 33 men in front of him. A daunting prospect, indeed.