The Loop
McIlroy is in contention and ahead of schedule
HAVEN, Wis. -- Rory McIlroy's timetable never dealt in specifics. Tiger Woods might have taped records to his wall of where exactly he wanted his career to go (or so the legend goes)  but McIlroy preferred the abstract. He knew he wanted to win. And he hoped to win soon.
Now at 21, playing in his eighth major as a professional, the most remarkable part of McIlroy's career trajectory is not that he's just three shots off the lead heading into the final round of the PGA Championship. It's that no one is the least bit surprised (To see McIlroy's swing sequence, click here).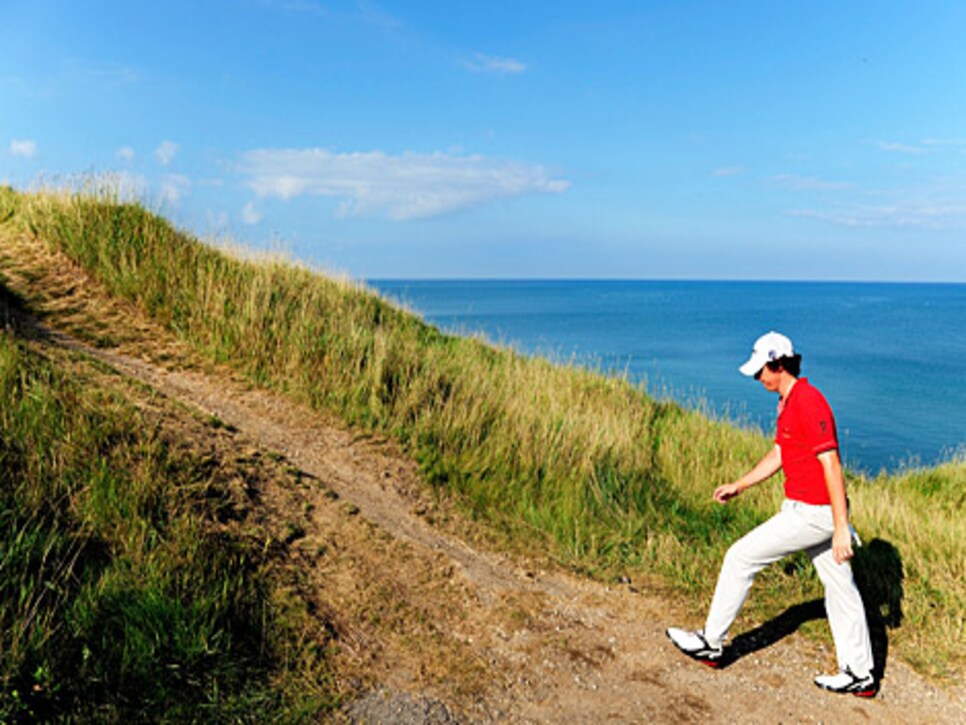 "I supposed I just wanted to do it as quickly as possible," McIlroy said after his third-round 67, which will put him in the penultimate group on Sunday. "For me it wasn't about trying to get into contention in a major. I was just trying to become a better player."
His growth has been dizzying. Less than a month earlier in the Open Championship, McIlroy torched St. Andrews for a first-round 63, succumbed to brutal second-round conditions with an 80, then scratched his way back to a solo third -- his third top 10 in a major. This week began with a double bogey and a bogey in his first four holes, but it still had him arrive at the 18th hole Saturday evening just four shots off the lead.
His ball in the greenside rough, McIlroy studied the lie for a moment, then popped his ball on the green and watched it trickle to within a foot of the cup. His par and Nick Watney's closing bogey narrowed the spread to three going into Sunday, where McIlroy will be just a day younger than Tiger Woods was when he won the 1997 Masters.
"I definitely have a chance, and it's nice that it's come the major right after the last, right after St. Andrews," McIlroy said. "Tomorrow I'm in contention in a major and it's a great place to be."