The Loop
Want to look like a U.S. Open champion? Try adding a color-blocked polo to your wardrobe
A style trend that has transcended the runways to the fairways on the PGA Tour of late is the color-blocked polo. You couldn't miss it this past weekend as Martin Kaymer made the look his signature in his BOSS green apparel en route to his U.S. Open romp.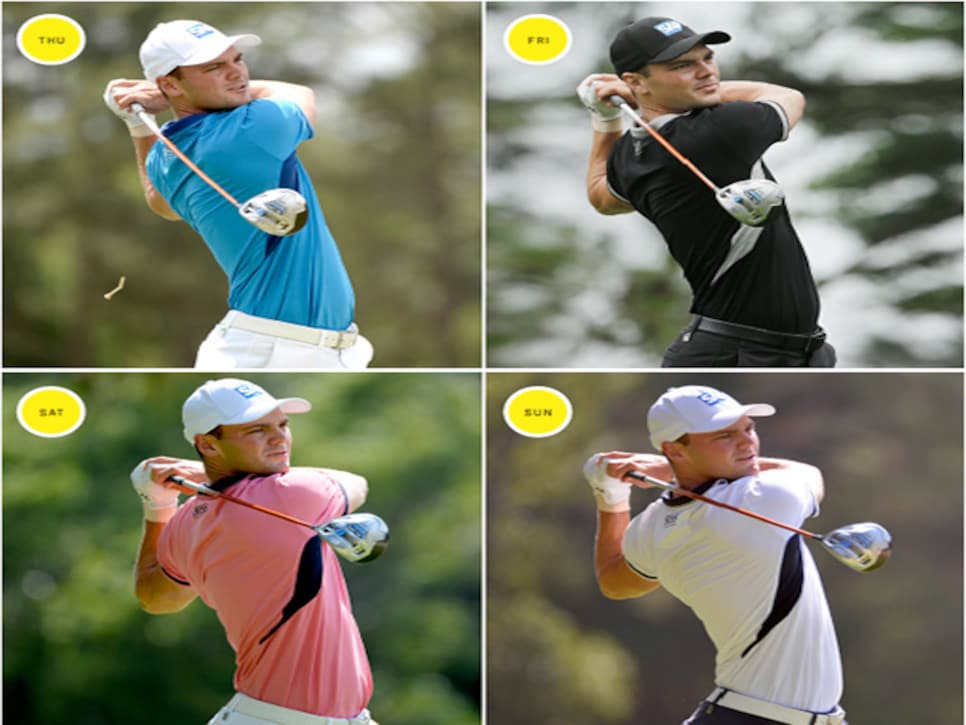 The best part about this look is the fact that it's something pretty much anyone can pull off. If you've already rounded out your basic solid piques in all the classic colors, you might consider injecting a little life in your game with fun looks in a bold, blocked pattern. It's an easy way to turn your style up to 11 without going full floral on your foursome.
Here are three great color-blocked polos that will look just as sharp on the Ninth hole as the will on the 19th hole.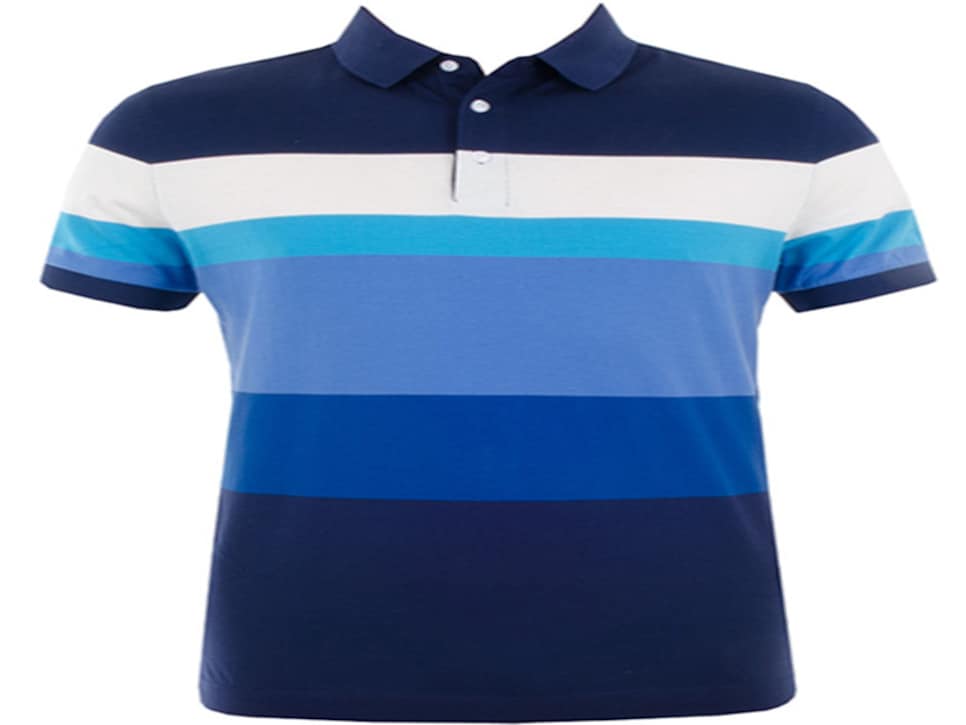 __J. Lindeberg Blue Color-block Polo
The sultan of Swedish swag stays on trend and delivers yet another line of seriously stylish golf gear including this blue-blocked beauty.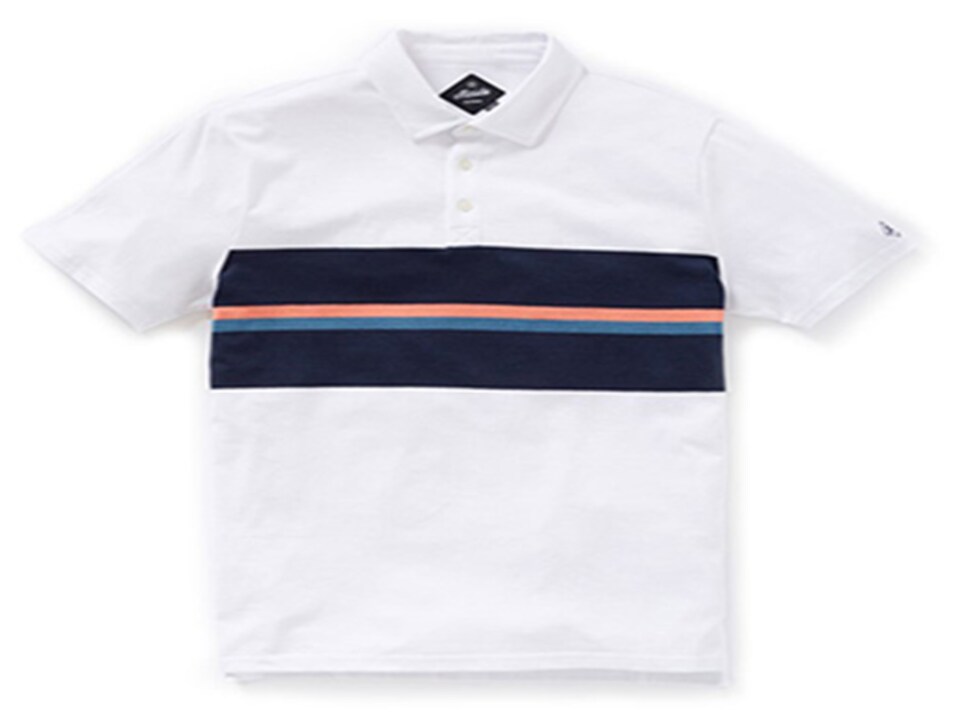 __Maide Navy Color-block Chest Stripe
Bonobos, one of the original e-commerce fashion start-ups, has been delivering bottoms for the businessman since 2007 and recently launched Maide, the golf- centered apparel offshoot on a similar platform. Check out Bonobos.com for classic menswear gear and the Maide page for smart golf looks made up in performance fabrics.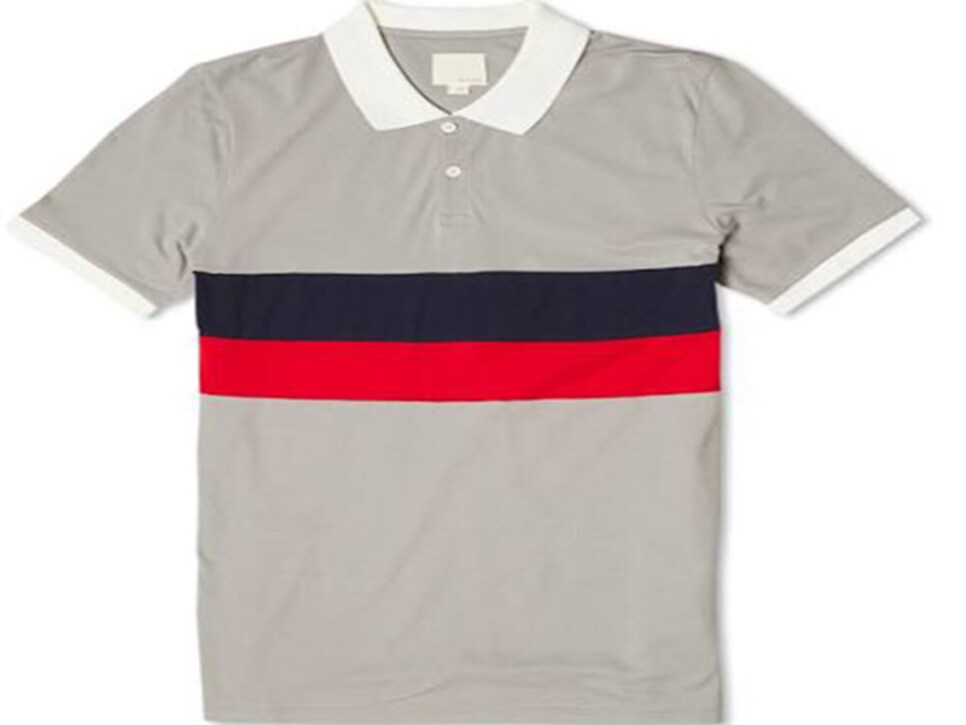 __This is Not a Polo Shirt by Band of Outsiders Red, White Gray Blocked Polo
Band of Outsiders, the Los Angeles-based designer-clothing label has spun off multiple, casual sub brands including my favorite, This is Not a Polo Shirt. The slim fit, sharp polos were probably not designed specifically for the links but you certainly won't look outta place wherever you play in these well-designed duds. Check out their blog notapolo.bandofoutsiders.com for some of the greatest polo wearers of all time, including legends like Jack, Arnie, Miles Davis and Mick Jagger.