The Loop
Maybe everybody spoke too soon about 2014 being the year of the Americans on the LPGA Tour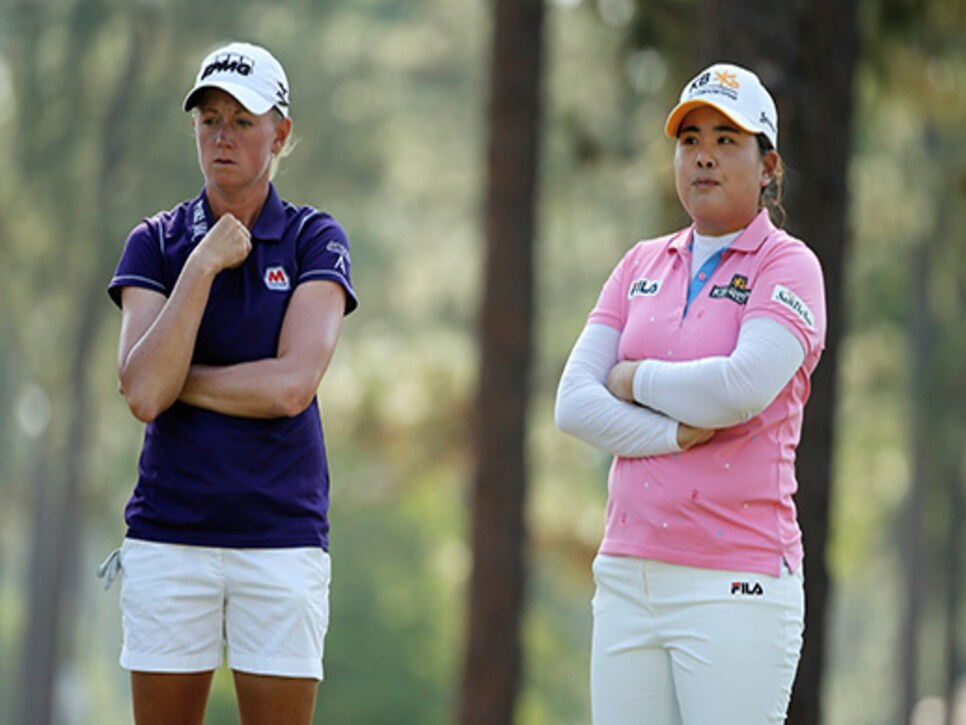 Granted, the dry spell in and of itself isn't remarkable given the depth of talent internationally in the women's game. But it comes in stark contrast to how the 2014 season began. During the first 17 events of the year, Americans won 11 times, including nine of 11 tournaments from Kraft Nabisco to the British Open.
Now, it's not just winning but simply contending that has become difficult of late. Top-five and top-10 finishes have both declined in the last 11 tournaments, with Americans averaging only  1.18 top-fives each week (compared to 2.53 the first 17 starts) and 2.91 top-10s (down from 4.41).
Not all news is bad for fans of the red, white and blue. Wie now has two top-five finishes in two starts as she returns from a finger injury that sidelined her in late August and early September. Meanwhile, Lewis, a three-time winner in 2014, still leads the money list by more than $450,000 over second-place Park, and has a 1,071-point advantage in the LPGA's Race to CME Globe year-long competition. Lewis is also 30 points ahead in the Rolex Player of the Year standings, an award she claimed in 2012.