Grind time
U.S. Open 2023: Max Homa missed the cut—but is still grinding on LACC's driving range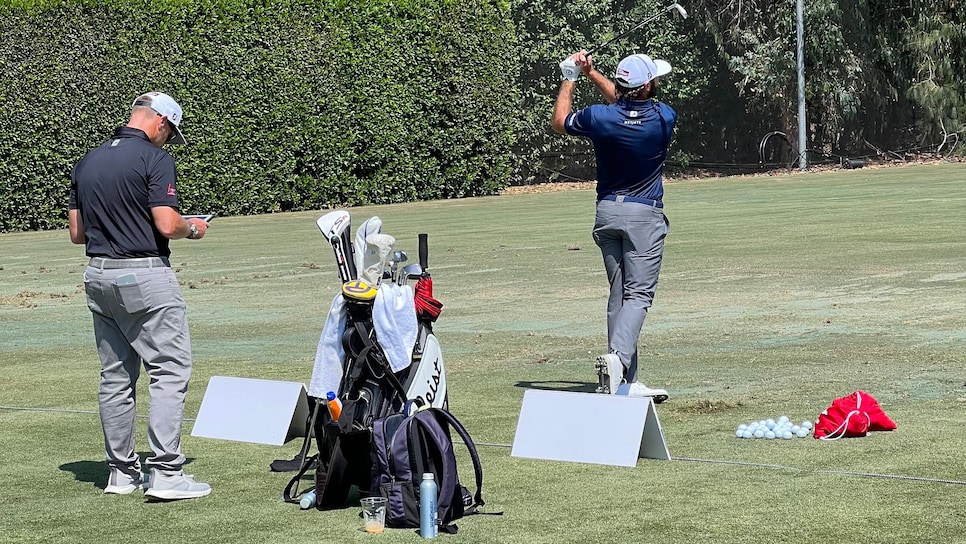 LOS ANGELES—Max Homa said it himself: Friday at the 2023 U.S. Open was a difficult day.
Homa, a homegrown product of Los Angeles who holds the Los Angeles Country Club course record, missed the cut by two after a six-over 76 on Friday. Golf fans were rooting for him this week, but golf is a cruel game sometimes. For Homa, the 2023 U.S. Open simply wasn't to be.
But he wasted no time moping around about it. As the early groups hit the range to prepare for their third round, Max Homa was parked on the far side on LACC's driving range. With his coach, Golf Digest Top 50 Teacher Mark Blackburn, the two were grinding. Hard to know on what, exactly, but they were diving fairly deep into his Trackman numbers.
As the cliche goes, Homa was wasting no time getting back on the horse that bucked him. This tournament may not have ended the way he wanted, but keep grinding, and it's only a matter of time before the one does. And it'll taste sweeter than ever.