No. 149 on America's Second 100 Greatest Courses
No. 27 on America's 100 Greatest Public Courses
Robert Trent Jones (1964)
The immediate thrill at Mauna Kea is its iconic par-3 third, a daunting tee shot over an ocean cove that's a great substitute for those unable to gain an invitation to tackle the 16th at Cypress Point. The remaining holes at Mauna Kea are thrilling, too, with constant views of the ocean, awkward lies on sloping fairways and roughs of crunchy lava rock. A decade ago, Rees Jones updated his father's original work by relocating and redesigning all the bunkers. They now add to Mauna Kea's beauty.
100 Greatest/Second 100 Greatest history: Ranked on America's 100 Greatest, 1969 through 1978 and 1985 through 2004. Ranked on America's Second 100 Greatest: 2013-2014, 2017 to current. Highest ranking: Fourth 10, 1969 through 1972. Previous ranking: No. 141.
Watch Golf Digest's latest "Every Hole At" course videos below:
Panelist comments, Mauna Kea Golf Course:
"Overall, in terms of shot values, resistance to scoring, design variety, memorability, and esthetics, I still believe that Mauna Kea is the best overall course in Hawaii."
"I thought the course was phenomenal. The highlights were the variety of holes and the views of the Pacific Ocean! Not surprisingly, the par 3 third hole was my favorite. I really enjoyed the mix of short and long holes and dogleg lefts and rights."
"Mauna Kea is an excellent course although not an end-to-end top tier track. It has a few inspired holes, many solidly designed holes, and few that seem to be fillers. Its landscaping and location along the ocean gives it good scores for memorability and aesthetics."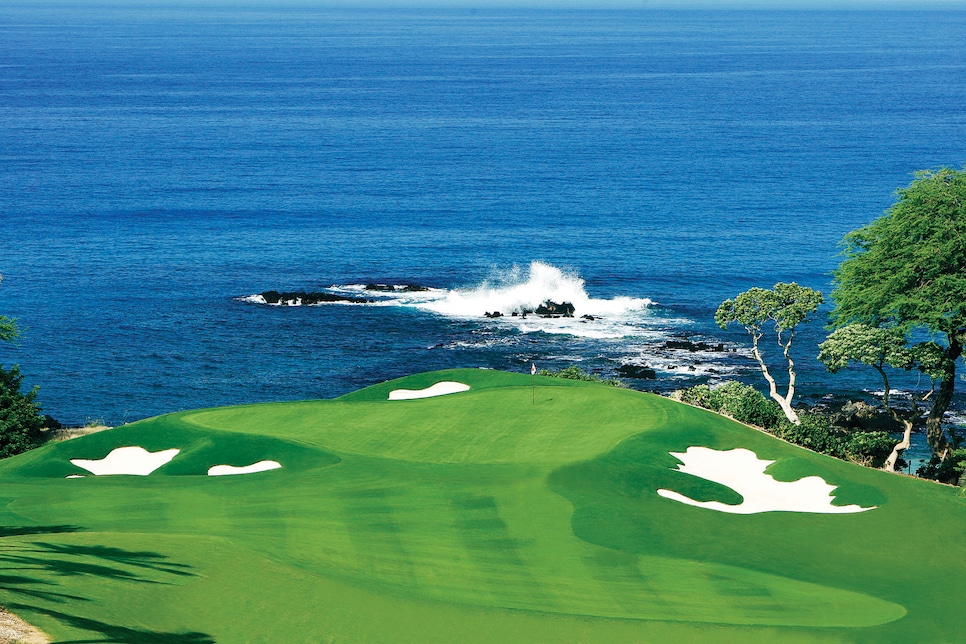 Courtesy of Mauna Kea Beach Hotel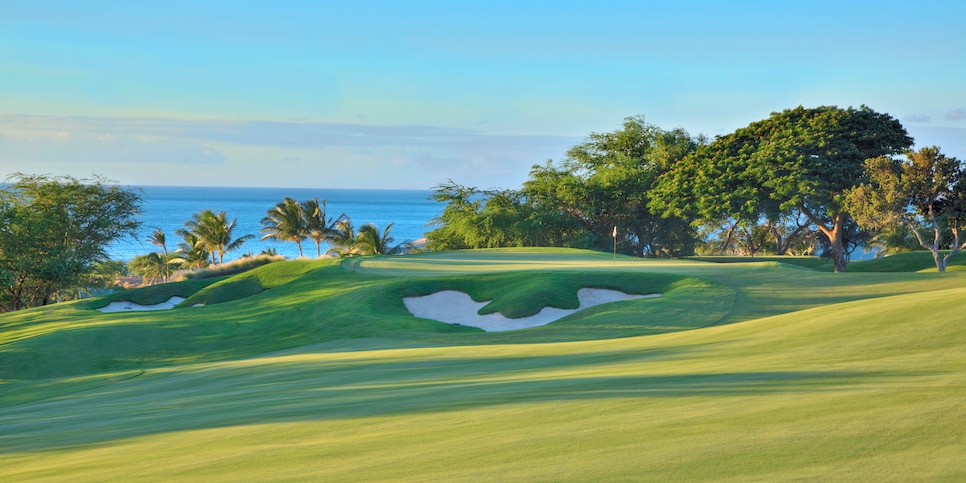 Courtesy of Mauna Kea Beach Hotel

Courtesy of Mauna Kea Beach Hotel
"Excellent use of flowing terrain. Demanding second shot course with demanding but fair green complexes. Fairway bunker placement and the fairway sloping forces you to think about your tee shot placement throughout the course."