The Loop
Matty G's Top 25 Public Courses In the Country (16-20)
The release of my favorite public courses in the country continues . . .
Repeating disclaimer: My unofficial scoring system is obviously based on the quality of the golf course, but I also factor in service, green fee, a pinch of nostalgia and a smaller pinch of how I played. (It's hard not to like a course when you break 80.)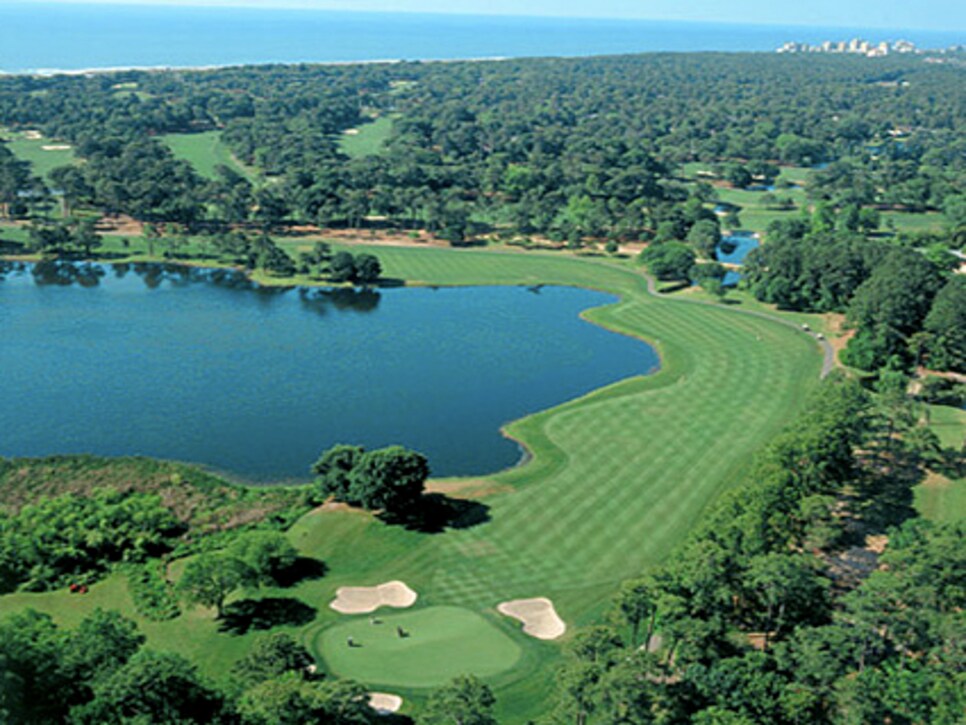 No. 17--Arcadia Bluffs in Arcadia, Mich. ($180). The positive: If I didn't know any better, I'd swear I was playing along an Eastern or Western coastline--just playing one round at the "Pebble Beach of the Midwest" isn't enough, especially for under $200, so play it twice. Order two cherry chicken salad sandwiches for lunch--one for each 18. The negative: I still can't figure out who designed it; was it Rick Smith or Warren Henderson? There's a sense from some of the staff that they know they're great. Maybe it's not cocky, it's just confident. Favorite hole: No. 11.
No. 18--Pinehurst (No. 8) in N.C. ($239). The positive: This course is the reason why I say I'm a fan of Tom Fazio. It's a slight visual departure from No. 4 and No. 2. It's also a slight departure from No. 2 and No. 4--It's two miles from the hub of the resort, so it's remote and quiet on the course. A stiff test, but passable if you've done your homework. The negative: You're going to have to stay focused to finish with a good score. When you think Fazio you generally think "easy"--that's not the case with No. 8. Favorite hole(s): 14 (and 17).
No. 19--Kiawah (Ocean) in S.C. ($350). The positive: This is Pete Dye, trapped in a corner, hair standing up on his back and flashing his fangs. How can a man so sweet build something that is so sour? If there's a slight breeze, it's too much golf course for me (I'm a 7 handicap). Everything else is perfect--the setting, the clubhouse and the resort. The negative: The price and you've never been so tempted to play from the forward tees. Favorite hole: I didn't finish enough of them to vote.
No. 20--Tetherow in Bend, Ore. ($195). The positive: David McLay Kidd proves he's not a one-hit wonder (Bandon Dunes). I've heard Kidd has recently gone back and made the course more user-friendly. It's my favorite in an area loaded with good golf (Sunriver, Pronghorn and Aspen Lakes). The negative: IF and when the empty lots around the course get filled in with houses, it won't be nearly as scenic (and I'm guessing it will no longer be public). But houses filling in all of those empty lots is a BIG if. Favorite hole: No. 17.*
*Click on the "previous post" below for courses 21-25.