The Loop
Matty G's Mail Bag: Santa Barbara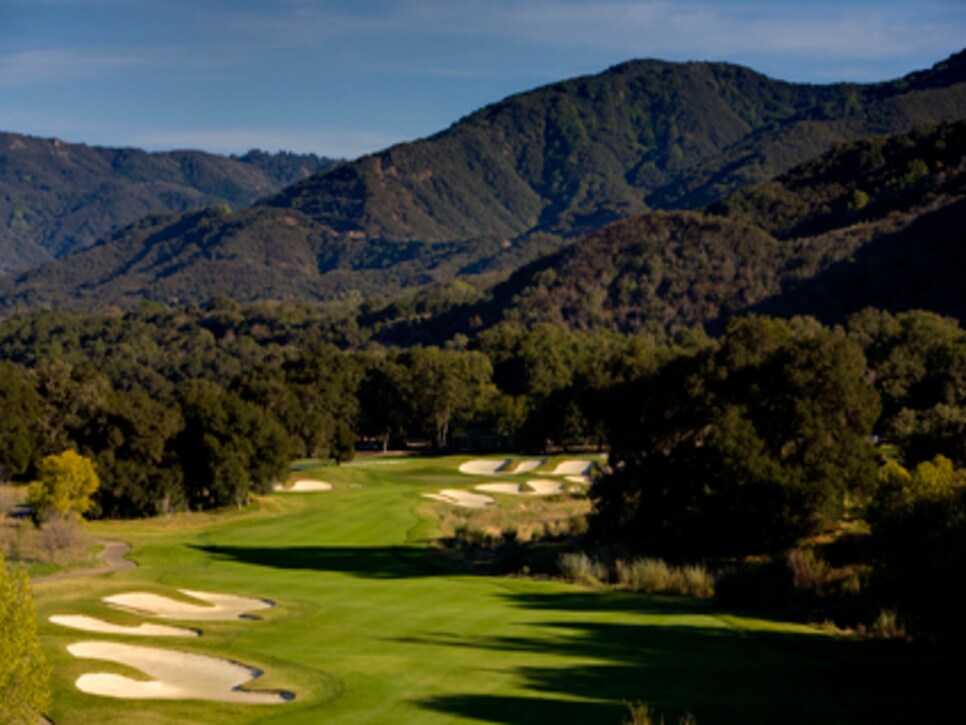 Thank you, Tim. I appreciate the feedback and the additional info about the Central Coast Golf Trail. On the issue of my critiques: Generally, if I find a course where there's nothing good to say about it, then yes, you're right, I don't "rip it." Instead, I don't write anything about it, and it generally falls prey to the laws of supply and demand. I believe that in Golf Digest, people would rather read about where to play instead of where not to play. And I'd like to think I'm in the business of celebrating the courses or the resorts who are doing "it" right. I make a point of ignoring the ones who have a flawed business model, horrible service or just don't get "it." And even then, in the cases of the new Pete Dye Course in French Lick, Pebble Beach, Whistling Straits or the walk-up price at Pinehurst No. 2, I continue to say those places are overpriced. And I say the Ocean Course at Kiawah is too hard (and too expensive) for the average golfer.
As for Sandpiper, I actually said something similar to what you've heard:*
Given the location, pristine condition and holes running along the water, Sandpiper understandably gets a lot of the area's golf buzz, but that comes at a price--$175 on weekends. William F. Bell, who was brought in to build Torrey Pines after his father died, also designed Sandpiper, and there is a resemblance.
*[#image: /photos/55ad725fb01eefe207f68f74]|||Sandpiper_2.jpg|||*Sandpiper has some memorable holes, but it has too many generic ones to consider it a great course. Four out of the six holes that have ocean views were my favorites: the fifth, sixth, 11th and 13th. The starter told me about one guy who recently played the par-3 11th (pictured above), with its elevated tee shot to an oceanside green, and announced, "I now know where I want them to spread my ashes." A worthy spot, but a somber thought on a perfect October afternoon.
*Tim, I'm sorry Rancho San Marcos wasn't in great shape when you were there. I was there in October and had no complaints, other than it's narrow in spots and I lost a lot of balls. I called Rancho San Marcos for a response to your note. I spoke to Kyle Oliver, first assistant pro, who has been there for six years. Oliver says they haven't had water issues since 2004. "That's weird," said Oliver. "The course was in great shape last summer. In fact, Greenskeeper.org has awarded us Best Playing Conditions in Santa Barbara County in 2008 and in 2009. I wish those guys would've come to us if they had a complaint."
Anyway, thank you, Tim--for the tip about the Central Coast Golf Trail. The next time I'm in the area, which I love, I'll check it out.