The Loop
Matthew McConaughey won an Academy Award for Best Actor. Here's a GIF of his golf swing
Matthew McConaughey won an Oscar Sunday night for his role in "Dallas Buyers Club," good news not just because his performance thoroughly deserved it, but because he's one of the most avid golfers in Hollywood.
He learned golf as a kid growing up in Texas and even played for his high school team. After slowing down his number of rounds during film school, McConaughey is back playing multiple times a week, boasts a high single-digit handicap and claims to have made four hole-in-ones. Here's a GIF of his swing: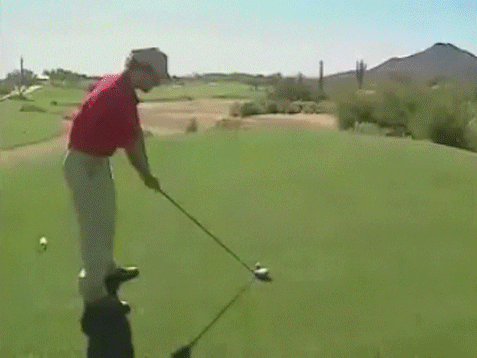 "[Golf] can't be mastered," McConaughey says. "I think it's the toughest and most intriguing and difficult yet inspiring [game], and it's always simple when you're playing well, yet so incredibly hard to figure out when you're playing bad.
Here's the full interview: