The Loop
Matt Kuchar floats Tiger Woods(?!) as a possible final Ryder Cup captain's pick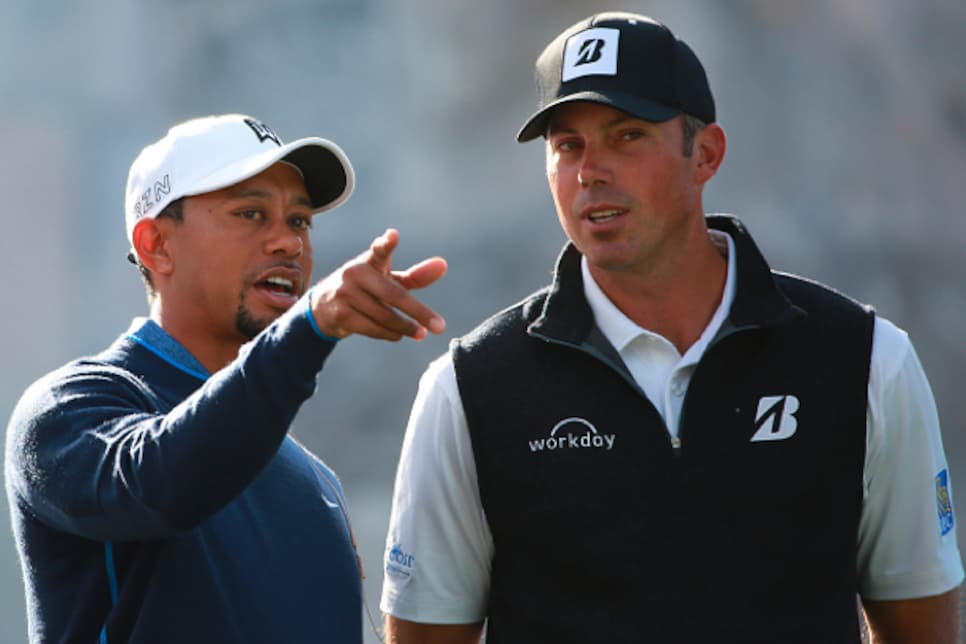 Davis Love's three Ryder Cup captain's picks didn't deliver too much drama on Monday. But one of those selections, Matt Kuchar, caused a bit of a stir when discussing the one remaining captain's pick.
"I heard even, possibly, this is hearsay, but I've heard maybe even Tiger Woods could potentially be a pick," Kuchar said via satellite after being named to a fourth consecutive U.S. squad. "That would be legen-dary. Legendary."
Love, who also picked Rickie Fowler and J.B. Holmes on Monday to make the trip to Hazeltine later this month, will make that final selection following next week's Tour Championship. Love has offered no indication that the 14-time major champ is being considered, although he has consistently praised Woods for his work thus far as one of his vice captains.
Woods, who is still on the mend from two off-season back surgeries, hasn't played competitively since the 2015 Wyndham Championship. He announced on Wednesday that he "hopes" to return at next month's Safeway Open, the opening event of the 2016-17 PGA Tour season, and play in two other fall events.
But there was a grinning Kuchar going on and on about what would be the most unlikely of picks on Monday. "Imagine Tiger as a playing captain? . . . That would be incredible! Just saying."
And we think Kuchar was just kidding. We think. . .