Saudi-PGA Tour
Matt Fitzpatrick on PGA Tour players that turned down LIV money: "A tough one to swallow"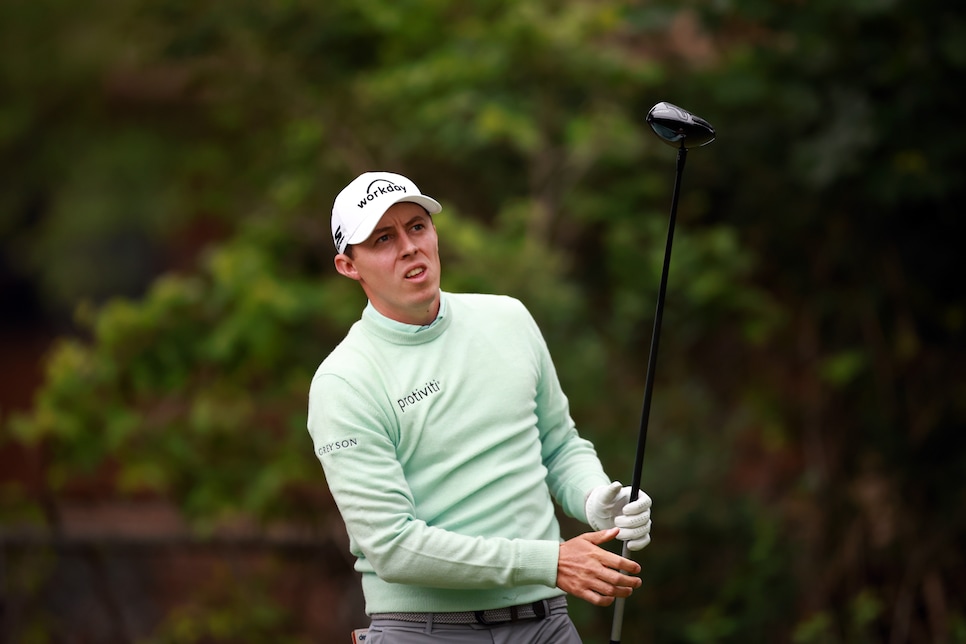 His star has risen over the past year, going from a two-time Ryder Cupper to major champ to protagonist in a reality series. However, Matt Fitzpatrick asserts that in spite of this ascension he never received an invitation from LIV Golf.
Fitzpatrick, speaking to the media following a first-round 68 at the RBC Canadian Open, was asked his thoughts about Tuesday's historic partnership between the PGA Tour and Saudi Arabia's Public Investment Fund. Specifically, what those who stayed loyal to the tour are thinking knowing LIV members can return to their respective circuits.
"It's obviously a tough question to answer. I never really got a formal offer anyway. It wasn't something I was interested in from the start," Fitzpatrick said. "I purely spoke to them purely out of being nosy as to what they're going to do, what they're going to, what's the setup going to be. So, yeah, for me it didn't really make a difference. I was always going to be on the PGA Tour.
"Obviously for the guys that did turn down significant amounts of money then that's probably a tough one to swallow and I feel for them."
Fitzpatrick said he expected the questions to come and wondered how he should answer them. Ultimately he came to the conclusion that anything regarding the new entity, the reintegration of LIV players, and other issues about the tour's future is "not really my job."
"I spoke to a few close friends of mine and listened to what they had to say, successful businessmen. All I can do is go and play great golf myself," Fitzpatrick said. "Whether everyone comes back and plays in the field, I've still got to beat them in front of me. Everyone in this field, I've got to beat them in front of me. So obviously there's a potential sour taste in there for some guys coming back. But at the end of the day you're trying to beat the course and that's what I'm going to try and concentrate on."
Fitzpatrick, No. 8 in the Official World Golf Ranking, will defend his U.S. Open title next week at Los Angeles Country Club.