Be Right
Masters 2022: 'It was great, and it was terrible at the same time': Matt Fitzpatrick on the legendary Crow's Nest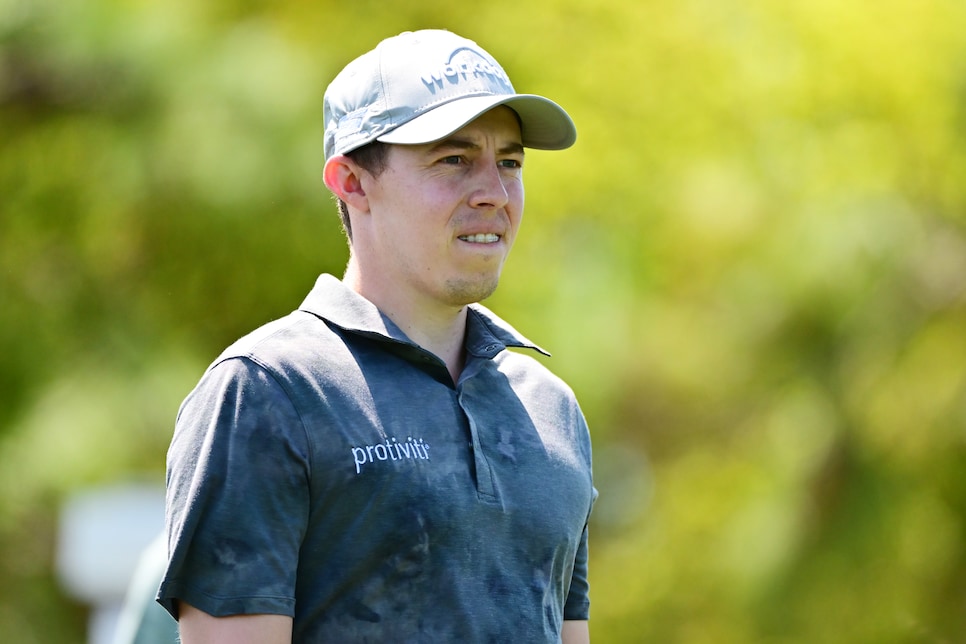 You also can't help but wonder how much sleep you'd actually get in the tiny twin beds, or if there would be a line to get in the small bathroom each night and morning, or how staying with five other guys the night before the biggest tournament of your life might affect you the following day. As cool as the place looks, it does look a bit cramped, though that's clearly part of the charm:
While those of us with double-digit handicaps will never know what it's like, Matt Fitzpatrick does. Now a seven-time winner on the DP World Tour, the Englishman got to stay in the Crow's Nest during the 2014 Masters, which he earned an invitation into via his victory in the 2013 U.S. Amateur.
Fitzpatrick, our guest on this week's episode of the "Be Right" podcast, has mostly fond memories of his stay, though some not-so-fond ones stuck out, too.
"It was great, and it was terrible at the same time," Fitzpatrick said. "The light was on the entire night, so I didn't actually sleep.
"But on the whole, it was a great experience, and there are not many people who get to do it so to be one of those was special."
One of Fitzpatrick's bunkmates that week was Jordan Niebrugge, who was invited thanks to his win at the 2013 U.S. Amateur Public Links Championship, which unfortunately no longer exists. Fitzpatrick recalled the moment he couldn't help but feel bad for the former Oklahoma State Cowboy, who is a half-foot taller than him.
"He's like 6-foot-5 or something, really tall kid," Fitzpatrick said of Niebrugge. "And I went in the shower the next day, and I was kind of having to bend down when I was having a shower. For some reason it's really small, and all I could think was, this kid is staying here all week, I really feel sorry for him. He's going to have to be on his knees to take a shower, so that was quite amusing."
Neither Fitzpatrick nor Niebrugge made the cut that year, but they still made memories to last a lifetime. Isn't that what the Masters is all about?
Below, please have a listen to our entire chat with Fitzpatrick, and stick around for our Valero Texas Open picks, some new podcast segments, and much more: