News
Matt Every snaps streak of missing 17 consecutive cuts. At Bay Hill, of course.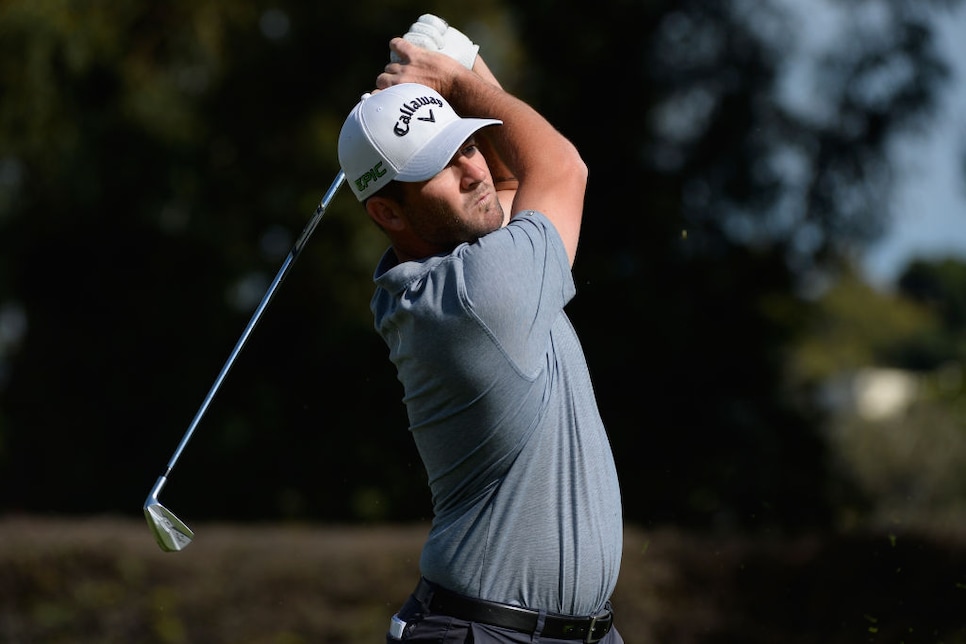 When Matt Every returned to Bay Hill as the two-time defending champ of the Arnold Palmer Invitational last year, he'd reached the point of not being able to contend on the PGA Tour. When he showed up this year, things had only gotten worse.
Every entered this week have missed an astonishing 17 consecutive cuts (one was technically a WD after an opening 84 at the Honda Classic). But it seems being back on his favorite PGA Tour track may have finally busted the 33-year-old whose middle name happens to be King out of his slump.
With a two-under-par 70 on Friday, Every easily qualified for the weekend at one under. It's the first cut he's made since last year's Shell Houston Open.
Every's struggles the past two years have stemmed mainly from the tee. He's gone as far to say he has the "driver yips" and that he's even had trouble pulling the trigger on tee shots.
"After I won here last year, I went through this I guess a funk, kind of like blacking out over the ball," he said at last year's API. "Hit these foul balls with my driver, and you just can't compete out here when you're reloading on the tee and then that stuff builds up, like you hit one and then it's in your head and it's hard to forget them."
Unfortunately for Every, the wayward driving has still been an issue this week. At the conclusion of his round, Every was near the bottom of the 120-man field in key driving stats, ranking 115th in the field in driving accuracy at 43 percent and 118th in strokes gained: off the tee. Tremendous iron play (he's third in strokes gained: approach to the green) and chipping (he's second in strokes gained: around the green), however, have masked those tee-ball troubles -- so far.
In the last year of his two-year PGA Tour exemption for winning this tournament in 2015, scoring a big payday this weekend would be a big help for Every keeping his tour card for next season. If he's going to do it anywhere, the site of his lone two winner's checks on tour is a good place to start.