The Loop
Match Play: The Purest Form of Golf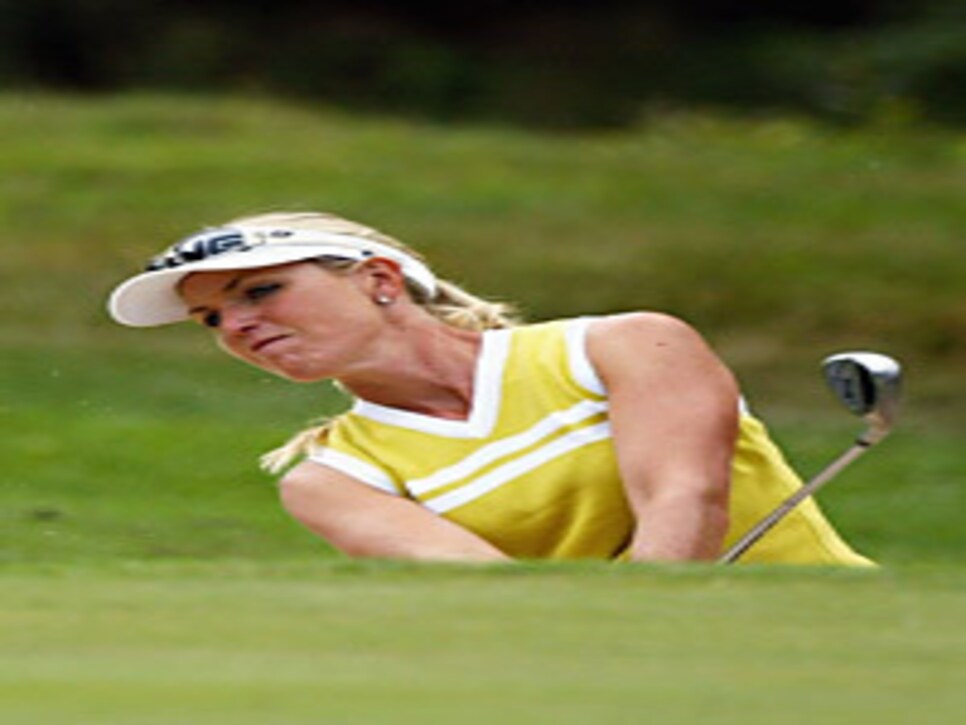 NEW ROCHELLE, N.Y.-- When you get right down to it, match play is the purest form of golf. It's all about focusing attention on the now. This hole and this shot is all that matters.
Nowhere was that better demonstrated than on No. 14 in Thursday's first round match between Karin Koch and defending champion Brittany Lincicome in the HSBC Women's World Match Play Championship.
Koch was 3-up through 13 holes but appeared to give Lincicome a window back into the match when she drove into the concession stand to the right of the 14th fairway. After much discussion about exactly where she could take her free drop, Koch hit a brilliant punch-cut with a 21-degree hybrid club under one tree and around another to about 40 yards short of the green.
Lincicome, who bombed her drive, left her approach shot from 80 yards about 16 feet above the hole. Koch then wedged it to 4 feet. Lincicome trickled her birdie putt 3 feet past and, after Koch rolled in her par putt, found the tables entirely turned, now needing a 3 footer to halve a hole just moments earlier it appeared she would win.
Lincicome missed and when Koch made another up-and-down from 60 yards on the next hole -- after yet another errant drive -- the Swede won the match.