News
Match Play dilemmas, Tommy's turnaround, and Grillo's 'weak' club toss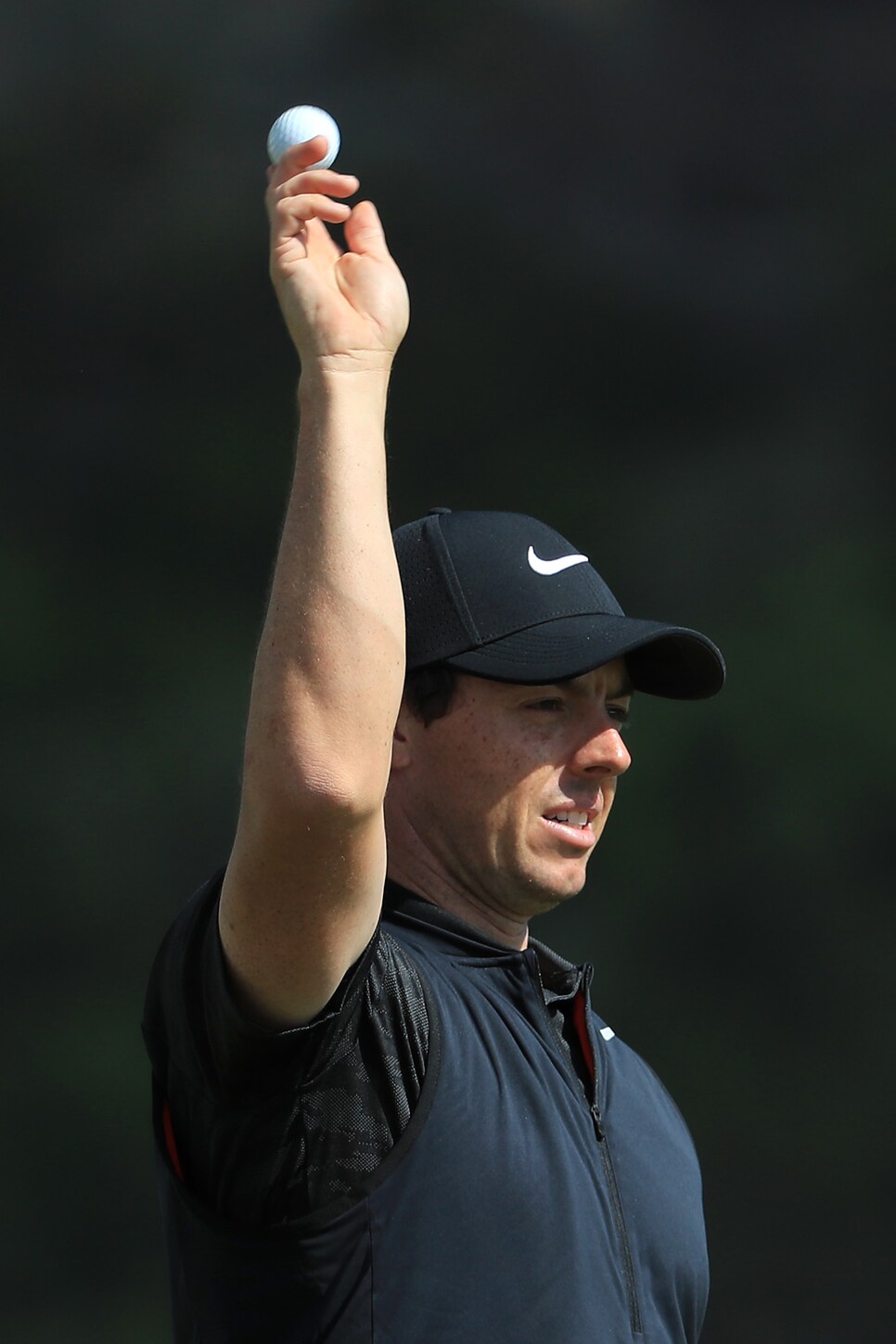 So you thought NCAA's March Madness was hard to predict.
Villanova and Duke being ousted aside, golf's version of bracketology—in the form of the WGC-Dell Technologies Match Play—can be far more difficult to figure out. For one, there's nowhere near the same separation in talent between a 1 and 16 seed in golf.
That said, the recent format change to the event, moving away from single-elimination to three days of pool play with 16 players then advancing to single elimination, has made it a tad less difficult to figure out. Each of the last two years a No. 1 (Rory McIlroy in 2015) and a No. 2 (Jason Day in 2016) seed has won the whole thing.
Without the threat of being eliminated on the first day, a player can now have a bad round, win his next two matches and still advance. Gone are the days of Nick O'Hearn knocking Tiger Woods out early.
Which format is better I'll get into a little deeper into the column. For now let's look at what makes a good match-play player.
"I think a ruthless streak," McIlroy said. "And pride.
"So that's why I've always enjoyed match play, because if you do get yourself into a bit of a dogfight out there, it's something I've always quite enjoyed."
It's more than just mind games, though. Particularly for a player such as McIlroy, who can put pressure on an opponent by launching 330-yard drives down the middle of the fairway to leave a short into the green.
Making putts helps, too, of course. There are lots of ways to get into a guy's head.
"Some guys think that you can wear your opponent down by putting them under pressure on every hole," McIlroy said. "Hitting every fairway, hitting every green and being really consistent. I think that's one way to play match play.
"But then the other way is you can be a bit erratic, but if your short game is saving you, and you're holing putts and you're getting it up and down from bad positions, that can frustrate your opponent, as well."
McIlroy would be the former of those two types, but either way works.
The year just keeps getting better for Tommy Fleetwood, and it has been a dramatic turnaround for the 26-year-old Englishman.
Just two years ago, he missed qualifying for the Masters by a fraction of a point. Then he made a swing change and his game fell off the planet. Last September, Fleetwood had plummeted from a once top-50 player in the world to 188th.
Fast forward six months, and he is back up to No. 33, headed to the Masters and after Sunday's tie for 10th at Bay Hill eligible for special temporary membership on the PGA Tour.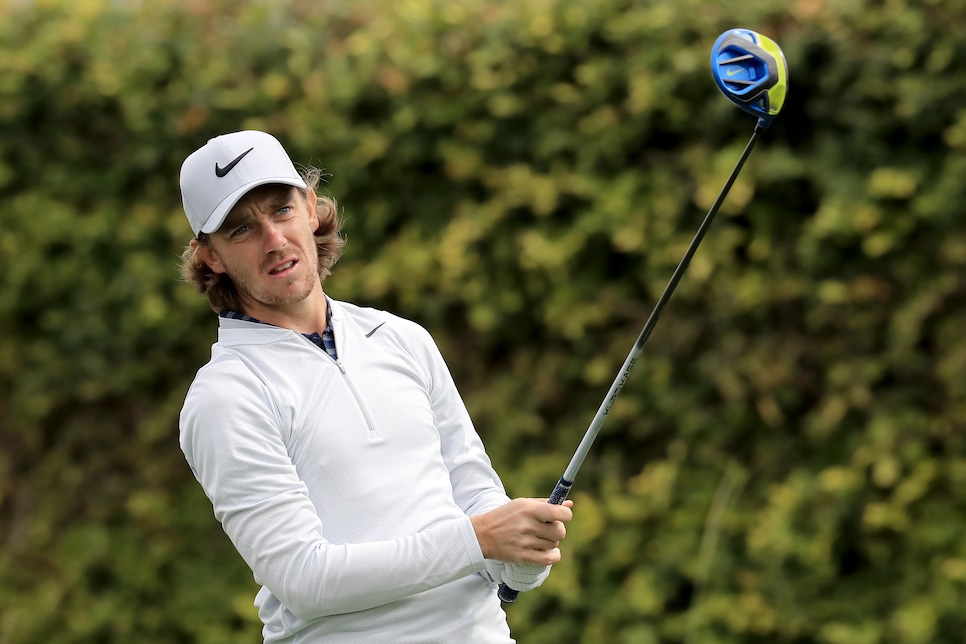 The turnaround for Fleetwood began in the middle of last season when he went back to Alan Thompson, who had coached him since he was 13. He rattled off a handful of top-10 finishes in the back end of last year, then earlier this year won in Abu Dhabi. That got him into the WGC-Mexico Championship, where he finished second. And that got him into the Masters.
Fleetwood isn't the only Englishman on a roll, by the way. Tyrrell Hatton also earned special temporary membership on Tour thanks to a tie for fourth at Bay Hill last week.
In all, there will also be at least 10 Englishman in the field at this year's Masters—more than 10 percent of what is a 90-man field at the moment—which would be two more than the previous best for the country.
GRILLO'S CLUB TOSS 'KIND OF WEAK'
After Emiliano Grillo dumped two balls—and one club—into the water on Bay Hill's sixth hole during last week's Arnold Palmer Invitational, one of the people he heard from was McIlroy.
McIlroy of course had launched his own 3-iron into the water on the eighth hole at Trump National Doral two years ago. The next day, Donald Trump had a scuba driver fetch the club and he later presented it to McIlroy.
"[Rory] said mine was kind of weak," Grillo joked on Sunday. "His was more aggressive. But I had to do it."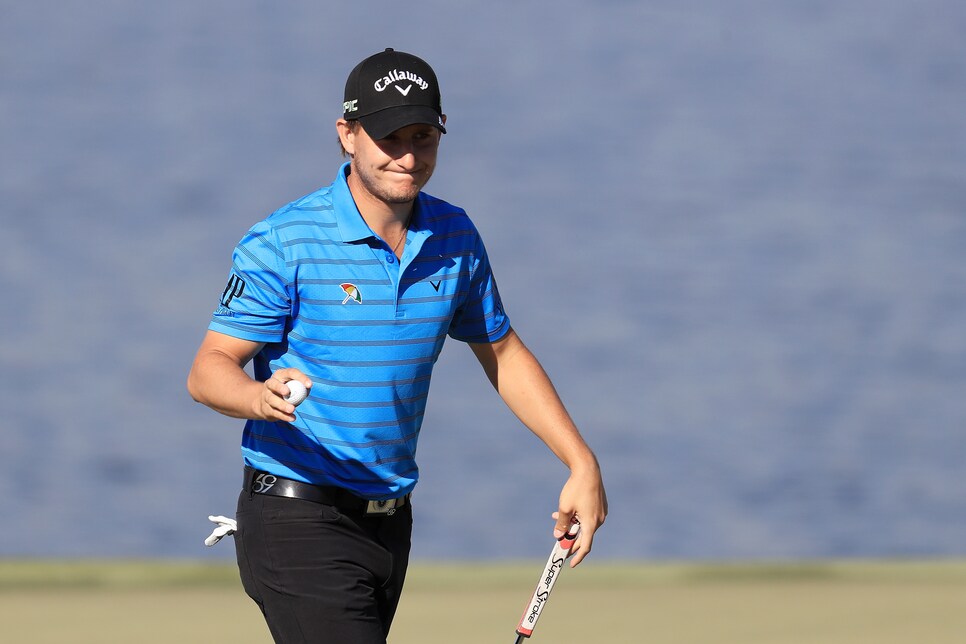 Grillo added that he was fighting his swing all week, and later that day he was on the driving range working on it until near dark. The next afternoon, with the 3-iron still at the bottom of the lake, he put a 2-iron in the bag. He also laid up on the par-5 sixth instead of going for it in two.
"If someone finds it they can keep it," he said of the discarded club. "It's a shame we weren't at Trump Doral, or I would've got it back."
"It's fun how it's done now," Jordan Spieth said about this week's Match Play, referencing the change in format. "It's an opportunity for us to play more rounds, but also for the fans and the viewing audience to see players they want to see play multiple rounds instead of just one round on Wednesday and you're out. The draw is the draw—you've got to play well no matter what." Yes, players get more rounds, and in turn fans get to see more, but I must admit I prefer the old format, as do some of the players. Also, that bit about having to play well no matter what isn't true. There will be plenty of matches come Friday that are utterly meaningless. …
Speaking of the Match Play, the group that jumps out to me: Jason Day-Marc Leishman-Lee Westwood-Pat Perez. All are fantastic ball-strikers and all in good form at the moment. McIlroy-Grillo is a fascinating first-round match as they trade stories of rejected 3-irons, while Spieth-Paul Casey would be a fantastic second-round match should each advance in their respective pods. Both are terrific match-play players, this week is ostensibly a home game for Spieth, and Casey took McIlroy 22 holes in a fantastic match a couple years ago. …
So Tiger says he "hopes" to play the Masters, which is just 16 days away. He also admitted that he hasn't played a round of golf since withdrawing from Dubai more than a month ago—something I reported last week—but has been working on his game, which of course could mean anything from chipping and putting, to a few swings here and there. Golf is better when he's playing, but I just don't see him being ready.
Predicting the bracket for the Match Play is harder than NCAA's version of March Madness—though this year maybe that's not the case given all the upsets in the latter. Still, when it comes to the tour's version, ball-strikers and guys with match-play experience is a good way to go. McIlroy would be a good, chalky pick, especially given his path. Another player who should go far: Thomas Pieters, who showed off his skills at last year's Ryder Cup.