News
Match-play controversy, a sudden-death finish and another Langer major: What you missed this weekend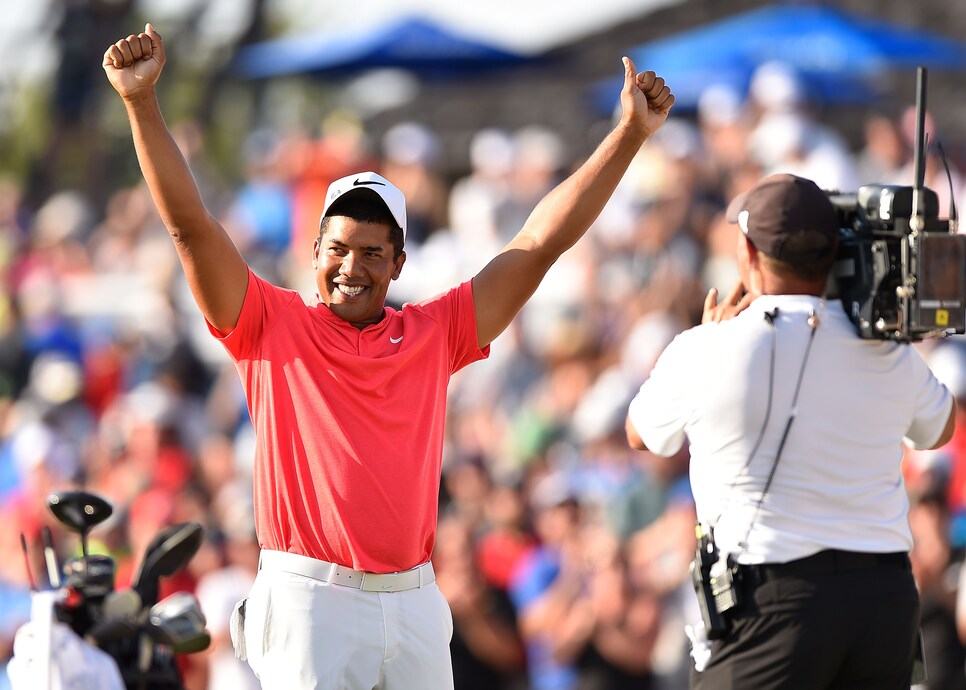 Welcome to the Dew Sweeper, your one-stop shop to catch up on the weekend action from the golf world. From the professional tours, trending news, social media headlines and upcoming events, here's every golf-related thing you need to know for the morning of July 31.
Jhonattan Vegas is not a household name, but he's quietly putting together a nice little résumé. The 32-year-old bested Charley Hoffman in a playoff to successfully defend his RBC Canadian Open crown.
Vegas turned in one of the best rounds of Day 4 at Glen Abbey (seven-under 65) to earn his way into sudden death with Hoffman. Playing the par-5 18th, both tee shots found the beach, with Hoffman forced to lay-up. Vegas, however, went for broke, his shot gracing the grass just an inch above the bunker's lip. The result was spectacular, finishing just off the back of the green. The Venezuelan managed to get up-and-down for four, with Hoffman's birdie attempt from the bunker just missing to give Vegas the victory.
The performance was, frankly, out of nowhere from Vegas, who had missed the cut in eight of his previous 10 starts. He now has three career victories on tour, and jumps into the FedEx Cup top 30.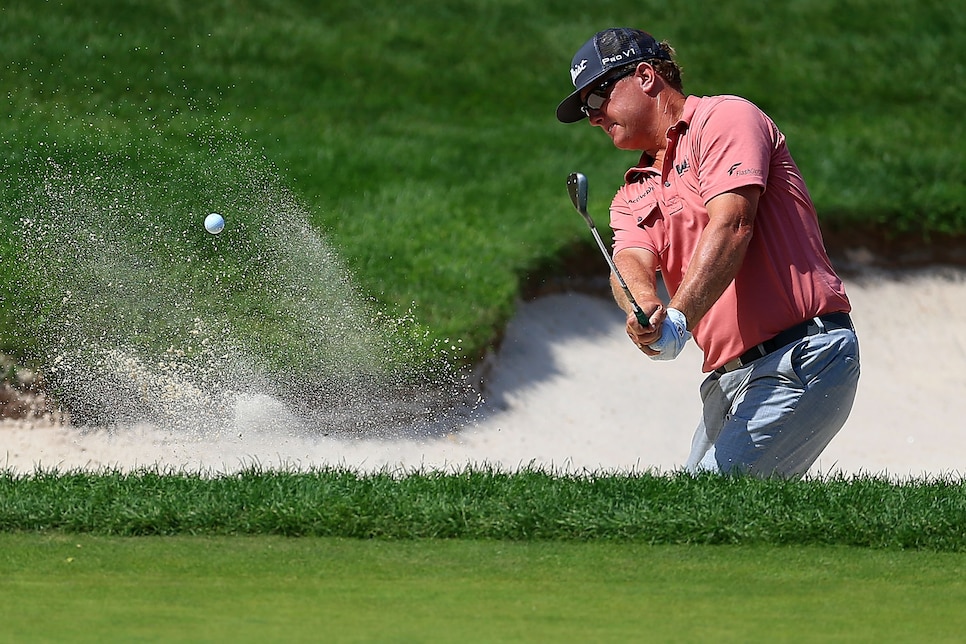 Hoffman's generous ruling, Chappell's hilarious response
Hope you're sitting down: there was another curious rules issue this weekend. On the par-3 12th hole, Hoffman's tee ball buried in a greenside bunker, a fried egg incarnate. However, as he lined up for his second shot, Hoffman called over a rules official, feeling concrete under his feet. Following discussion, the official ruled Hoffman warranted relief due to the stance, allowing him to remove his ball from the ugly lie and take a drop in the bunker without penalty.
The ruling garnered its share of criticism on Twitter -- rough crowd, that Twitter -- even though Hoffman's drop wasn't in that much better of shape. Count playing partner (and friend) Kevin Chappell among the skeptical.
But perhaps the biggest dagger came from CBS analyst Dottie Pepper, who -- after Hoffman failed to get his sand shot on the dance floor -- quipped, "Some could say that might be karma."
Which just shows that golfers hate when officials intervene...but they really hate when someone gets a favorable ruling.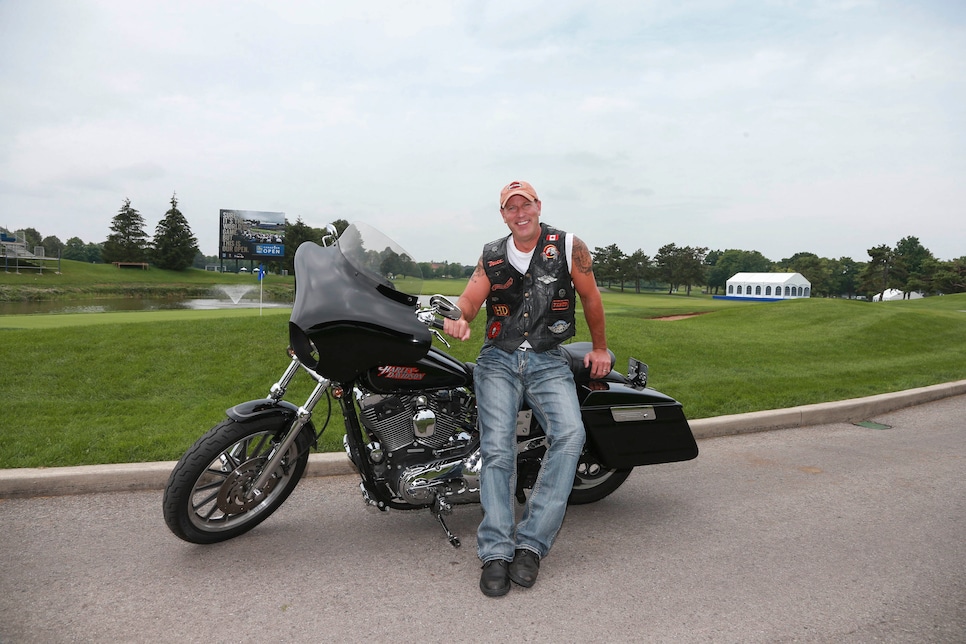 Director booted mid-tournament
Brent McLaughlin, the tournament director of the RBC Canadian Open, grabbed his share of headlines during the event's run-up thanks to his colorful background as an ex-roadie and motorcycle enthusiast. Unfortunately for McLaughlin, he found his way into the weekend news ticker for the wrong reasons, as he was suspended from his role mid-competition.
Golf Canada made the rarely-seen move Friday night, and also removed McLaughlin from his responsibilities at the upcoming LPGA's CP Women's Open. The organization did not explain why McLaughlin was shown the door, citing it as an internal employee matter.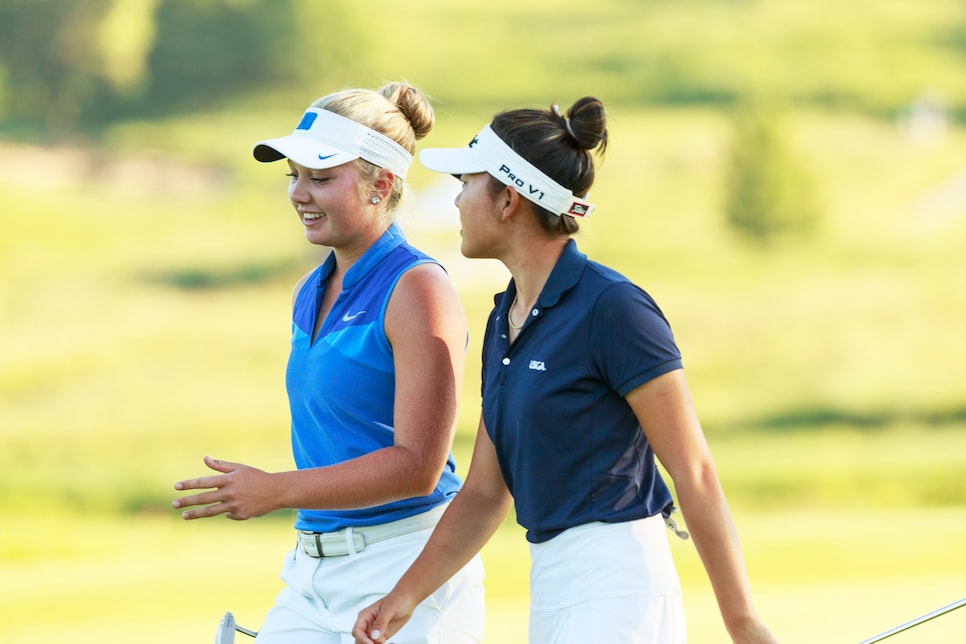 Copyright USGA/Steven Gibbons
Controversy overshadows U.S. Girls' Junior
On the first hole of sudden death, Moon faced a six-footer for the win. Her putt brushed by, settling just inches from the cup. Moon brushed her ball back, attempting to get a practice roll before the next hole. One problem: Shepherd asserted she didn't give Moon the putt. Moon was given a one-shot penalty, thus losing the match.
It was eerily reminiscent of Suzann Pettersen's infamous non-concession at the 2015 Solheim Cup, although at least Shepherd was apologetic afterwards.
"I thought that since I would have given it to her, it would be just fine," she said. "I feel awful, and I feel like I lost, and I want to cry. I feel bad for her, but I couldn't do anything. We both tried to get it to where that putt was given to her but it just – it's the Rules of Golf. There's no after-the-fact. You can't."
The Gimme is dead. Long live the Gimme.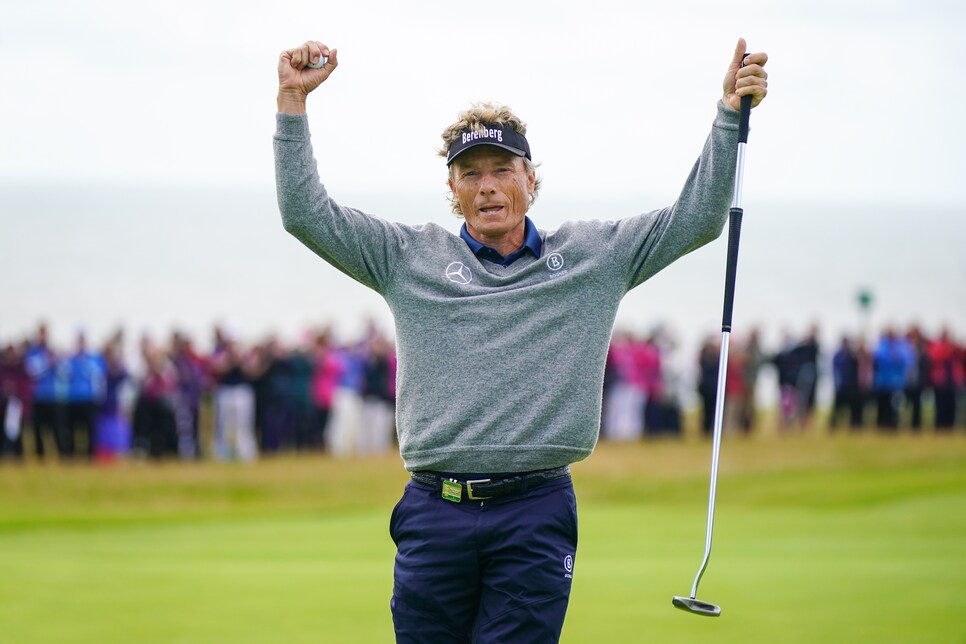 Despite the support from the USGA, whispers linger around the legality of Bernhard Langer's putting stroke. The 59-year-old, who earlier in the week claimed his critics were "jealous," doesn't appear worn down by the accusations, winning the Senior Open by three strokes over Corey Pavin.
"I'm just going to enjoy the fruit of the labor, and to have won three majors in one season is pretty spectacular, and it actually could have been four if I didn't mess up two weeks ago," said Langer, now just 12 wins behind all-time Champions leader Hale Irwin. "But when you put yourself in that situation, you're going to win some and you're just going to lose some. That's how it goes."
Langer has won a record 10 senior majors in just 48 starts, and joins Jack Nicklaus as the only players to win three majors in one Champions season.