News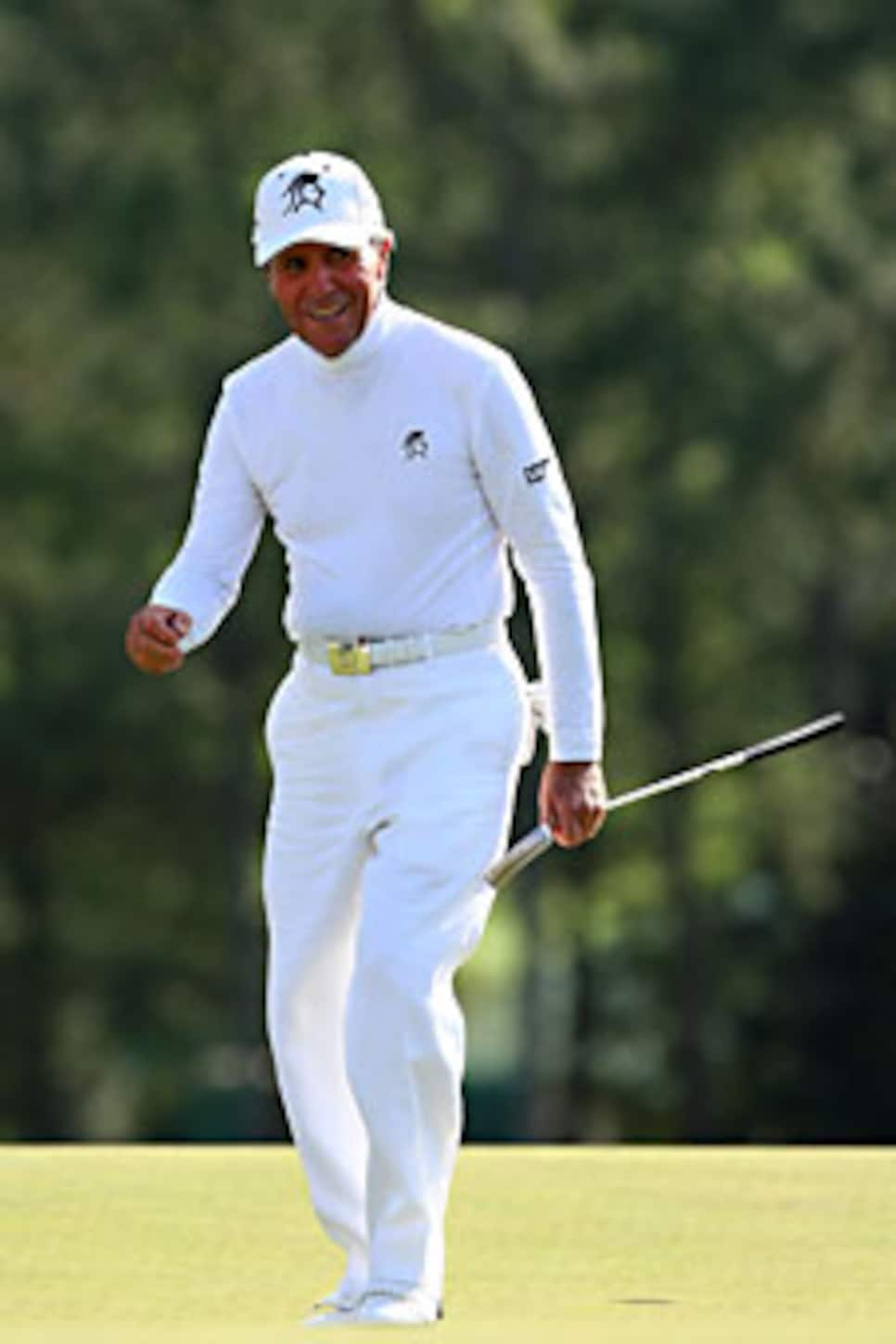 AUGUSTA, Ga. -- Gary Player knows enough about numbers to realize 52 is enough, so it wasn't much of a surprise Monday when he said this week's Masters will be his 52nd and last.
Player, 73, played his first Masters in 1957 and hasn't missed one since. The first international player to win the Masters in 1961, Player also won it in 1964 and 1978. But he hasn't made the cut since 1998 as Augusta National has become too long for him to handle at his age.
"The golf course is so long now, it is just so long. I mean, I'm hitting a wood to almost every single hole."
Player also joked that he's not hitting it far enough.
"I am hitting the ball so short now I can hear it land," he told reporters in a lively and far-ranging interview session where he announced his decision. "The hole is getting the size of a Bayer aspirin."
Player said he would consider coming back next year in the role as honorary starter, possibly sharing it with Arnold Palmer.
"I'll even exercise harder to make sure I outdrive Arnold."
Player won nine major championships in his legendary career during which he belonged to golf's so-called Big Three, with Palmer and Jack Nicklaus. He is one of seven to have won the Masters three times. The others are Nicklaus, 6; Tiger Woods, 4; Palmer, 4; Sam Snead, 3; Nick Faldo, 3; Jimmy Demaret, 3. Unless he makes the cut, Player's Masters experience will end at 164 rounds and what amounts to a full year of his life spent at Augusta National.
The 7,435-yard course where Player is going to try to change his fortune promises to be as difficult as ever, if the early forecast is any indication. By Tuesday morning, it's likely to be close to freezing and chances are good for a freeze Wednesday morning, with gusty winds both days.
By Thursday's first round, the high temperature is forecast about 70 and it's going to be slightly warmer each day. There is a chance of thunderstorms Friday and for showers Saturday morning.
By then, Player may already have taken his last stroll up the 18th on Friday.
"I'm going to miss walking up the 18th fairway each year, but the time has come to say goodbye as a competitor."
Player said it will be an emotional journey when he plays his last hole, vowed not to break down, and then said he couldn't promise that.
"I'll be very emotional. The mind is an incredible thing, how memories go through your mind very quickly.
"I think I will cry. And Winston Churchill, one of my all-time heroes always said: "It's never a bad thing to cry. It's a cry of appreciation and enjoyment, a cry of gratitude."
Player was the runner-up at the 1962 and 1965 Masters, and joked about those experiences as well.
"When you finish second, only your wife and your dog remember it. That's if you've got a good wife and a good dog."
And besides, Player said he is happy with his numbers.
"I stood on the tee last year when I was waiting to play . . . and I thought, damn it all, most of my friends at 72 are dead, and I'm playing at the Masters? Most guys at my age, 73, have not seen their knees for seven years."