The Loop
Changes to Augusta National this year are not extensive--the thinning of trees along the right side of No. 11 is a welcome change for both spectators and players--but there remains considerable talk about "Hootie's" changes, the major alterations made under previous Chairman Hootie Johnson. Chairman Billy Payne said yesterday he was satisfied that the golf course is now where the club wants it, adding that "we haven't found it necessary to revisit" the idea of a Masters ball.
For a great primer on what the "new" Augusta is and how it meets or does not meet the aims of founder Bob Jones, check out two well-reported pieces on the course: Ron Whitten's "What Hootie Got Right" in the Golf Digest April issue and Geoff Shackelford's report on the "second cut" (that is, the rough), which includes many candid comments, including this from Jack Nicklaus: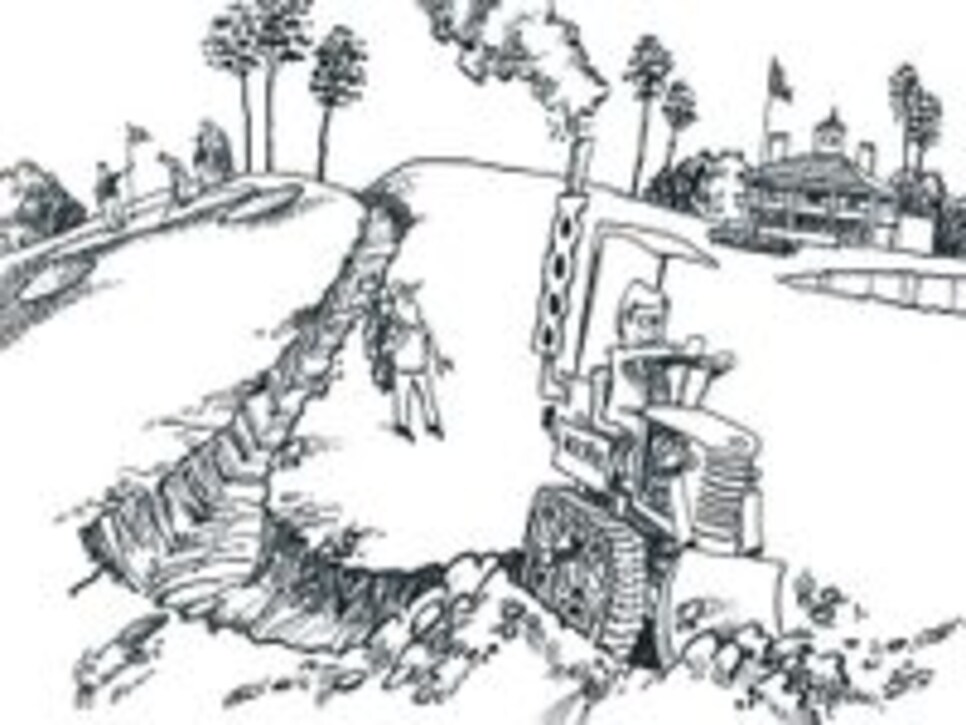 "The rough has done what they wanted it to do from the standpoint of making it so [the players] can't spin the ball as easily into the green...That's what they've accomplished. But I'm a proponent of no rough."
"It has probably made the course easier....Especially up around the greens. The balls used to roll out and away, and now mis-hit shots top closer to the green."
The "second cut" came up yesterday. Chirman Payne had the last word:
"We've always had different length grass here all the way from the beginning. I listened very carefully to the player interviews the last several days and looked back at last year's and they are split almost right down the middle about their opinion of the second cut. But I think, first of all, we like it. We think it does put a premium on driving accuracy. However, we do believe that when you're in the second cut, it's more difficult to reach some of the pins because it does impact the ability to spin the ball.
The opinion I've just expressed, if you ask a hundred people, 50 would take the other side, but we like our side and that's what we're going to do. We like it.">
(Illustration: Mike Keefe)