The Loop
Masters Starter Phil Harison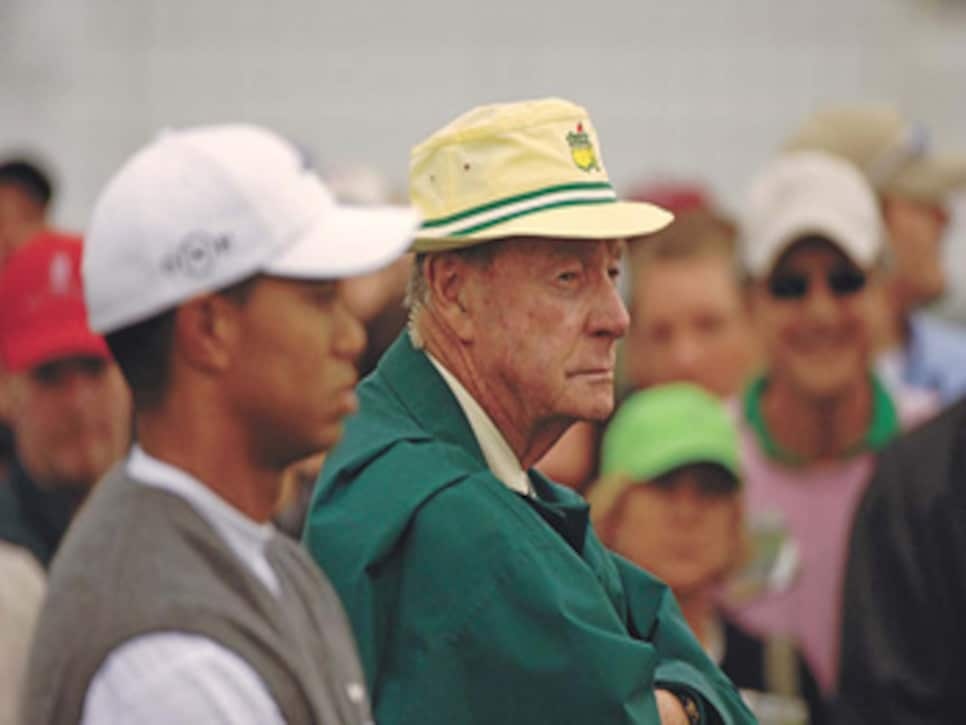 "I have every intention of being back on the first tee. I love it." --Phil Harison
We got a warm note from Ron Mariello of Charlotte, N.C. on Nick Seitz's Masters Section piece on Phil Harison, the long time Masters first-tee starter. Mariello recalls how Harison hosted him and two friends last December on the day, it turns out, that Harison had the horrific automobile accident that, as Seitz says in his story, "shrouded his Masters future."
It was a bitter sweet day. It was my fist time on this hollowed land, but it was also the day of Mr. Harison's unfortunate auto accident. From the moment we entered Magnolia drive and met Phil, it was clear that we were on the best personal golf tour of our lives. As he walked us by every photo or painting, Phil would give us an account of the club's glorious history – many times personal accounts involving himself and Mr. Jones (always referring to the iconic legend as nothing less than "Mr. Jones"). With impeccable Southern charm he shared stories of a hole in one with Jack Nicklaus, on #12, rounds with his good friend Byron Nelson, and an up and coming amateur, Arnold Palmer, and of course rounds with "Mr. Jones." For any golfer who knows anything about the game it was a thrill of a lifetime. He was spellbinding. Even though he was feeling a bit "woozy", he knew what this day meant to us and insisted that we play the entire 18. He is a gentleman to the core and personifies the dignity of the game and Augusta National. I thought the treasure of the day was to play Augusta. The real treasure though was to meet Phil Harison.
It's still not clear whether Harison will be well enough to return to the first tee this year for his 60th Masters. Masters officials have their fingers crossed that he'll be able to announce a few groups, and at the very least Gary Player, as he begins  his 50th Masters Tournament.