The Loop
Golf World readers, who've been sitting on their hands for a few days, were quick to react to the Masters finish. Like me, they felt for Kenny PerryThey were also critical of Tiger on his ability to finish at Augusta National.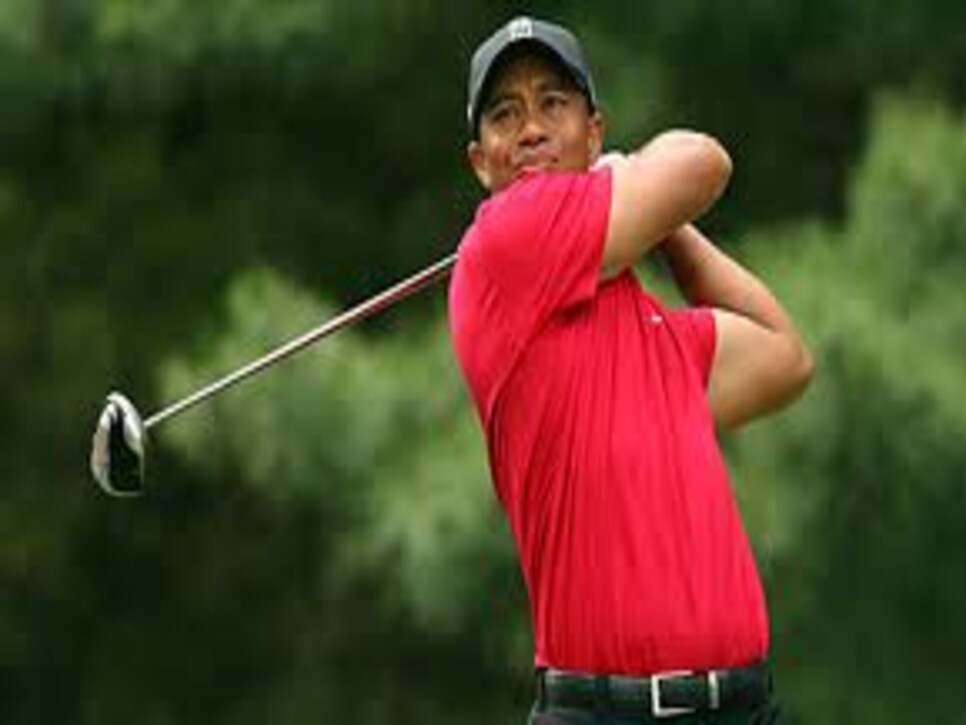 Kenny Perry's display of sportsmanship after his heartbreaking playoff loss at the Masters was as praiseworthy as his final round play, which surely got overshadowed by the Tiger and Phil show. He may not have set the "oldest to win a major" record this time, but there are three more this year and if he gets into contention Mr. Perry will be more of a fan favorite than Rocco at the '08 Open.__
Unfortunately, Kenny Perry does not want to be Rocco Mediate; he wants to be Trevor Immelman or Charles Coody or Ben Crenshaw or even Tommy Aaron. He wants a major and he wants a green jacket. It was hard to watch that slip away from him and his family yesterday, one of the saddest sites I've seen in golf. The agony of this defeat moved frequent correspondent Ron Field to suggest a new method for deciding ties. Don't.
__Dear Editor, I think it is about time that play-offs were done away with and when there is a tie those players be joint winners. It is a shame that after some great golf there had to be a couple of losers in The Masters. If there is a dead heat in The Kentucky Derby, or any horse race, the horses don't have to re-run. They are declared joint winners. Likewise track and field or swimming. They don't have to re-run a marathon or whatever and don't have to re-swim a race. The three-way tie at The Masters should have been just that. As it turned out the three players were in the last two groups, but thee other week a player had to hang around for nearly three hours for a play-off and promptly lost. Let them all be winners.
Ron, I can't say that the same thought didn't occur to me yesterday as the three players teed it up on 18 for the fifth time, but a tie would bring no satisfaction, settle no bets, and ultimately please few, none of them players. As cruel as the game can be, and it was yesterday to Perry and Chad Campbell, what makes that green jacket (or any major trophy) significant is that the winner knows he's beaten, not just tied, the best in the sport. Plus, can you imagine the choreographing of post-game interviews and jacket-presentation ceremonies? The press wouldn't stand for it.
And then there was Tiger, who, after all the fireworks through 16 delivered another bogey-bogey finish and left the grounds red hot.
__Dear Editor, It has become apparent with Wood's struggles on the finishing holes the past 4 years, including his last 2005 Masters victory, that in order for him to break Jack Nicklaus' majors record he will have to depend on winning the U.S.Open, the British Open or the PGA Championship to achieve that feat, because it has become very evident that winning another Masters may have passed him by with the "Tiger proofing" of Augusta National Golf Club. Gene Martineau>
Oh, ye of little faith (and I mean you, Gene.) Had Tiger Woods made half of the putts he lipped out, he could have bogeyed in from 15 and still won. He'll be working hard on his driving (How can he say that his drive on 17 was a good shot?), but especially on his putting from less than 15 feet, I suspect. He called it the most "frustrating" Masters ever, for that reason alone.
Interesting that you should mention "Tiger-proofing." Regardless of the new length of the course, this year's tournament served up nearly 30 per cent more birdies than last year's (977 to 758), 35 per cent more on the back (537 to 396). Eagles went from 19 to 34, up ten on the back nine to 25. Pars remained about the same, meaning that we saw fewer doubles and "others", thanks to more playable hole locations--and better weather.