The Loop
Masters prep is the reason for Phil Mickelson's mistakes at Shell Houston Open, says Phil Mickelson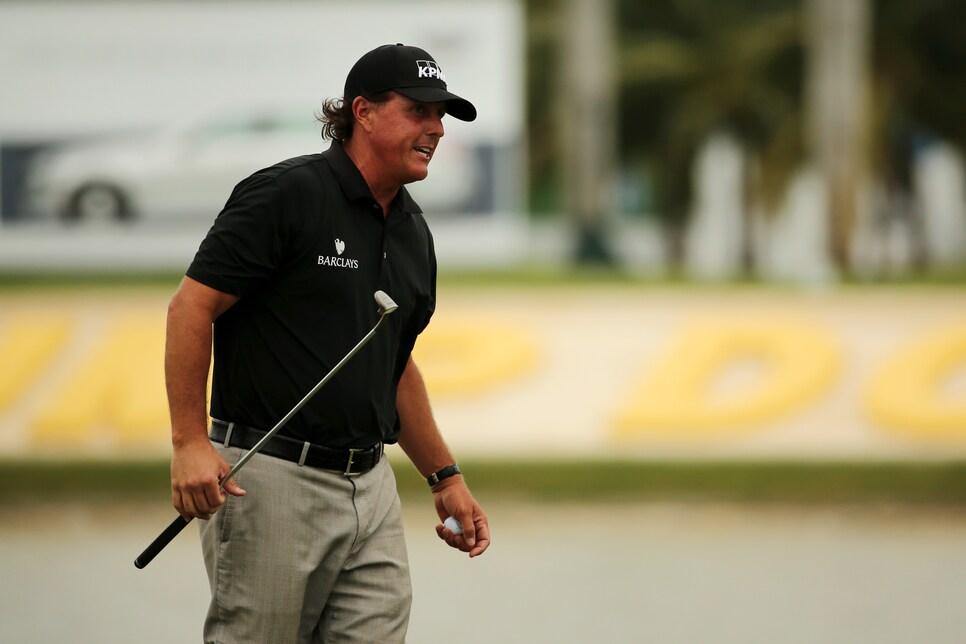 Phil Mickelson's never been accused of lacking creativity or audacity. When he says something outlandish, Phil's not being flippant; he merely has conviction in himself.
Look no further than Mickelson's self-assessment of his Shell Houston Open performance.
The 45-year-old turned in a respectable week at Houston, posting sub-par rounds all four days and finishing t-13. However, playing the par-4 sixth hole six-over for the tournament, as well as dumping one in the water Sunday on the 18th, kept Phil from contending for the championship.
To Mickelson, these mistakes were calculated: Not errors in course management, but as an upshot of preparing for Augusta National.
"It's tough to use this week as a barometer for next," Mickelson said after the round. "To play this course effectively, you got to hit a lot of 3-woods, play more defensive. At Augusta, though, you have to step on the driver, and so I hit a lot more drivers here this week than I would if I were really focused on trying to win this week."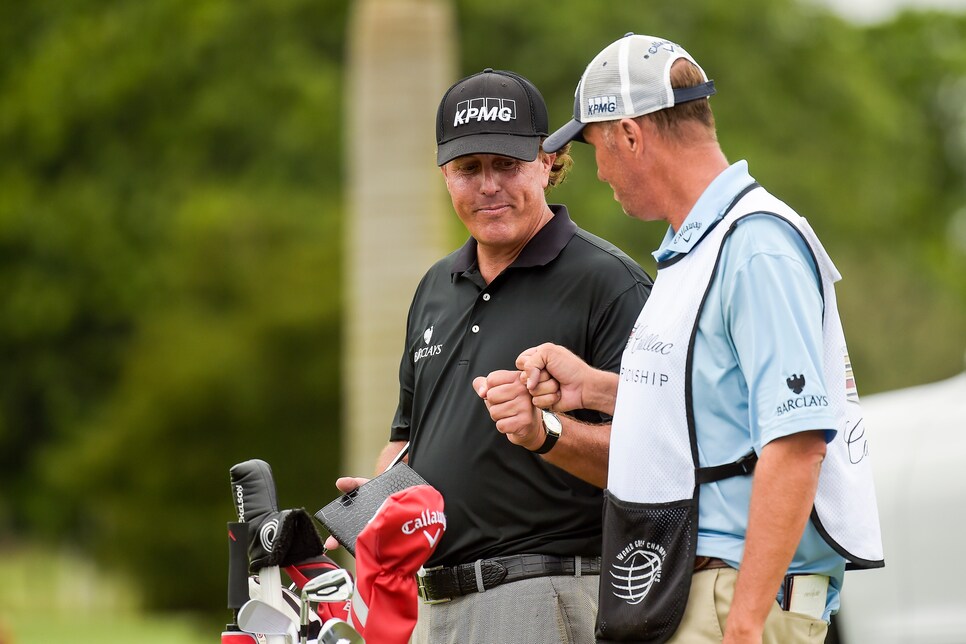 Though he enjoys playing Houston as a competitive warm-up for the Masters, Mickelson acknowledged the strategies between the tournaments have little correlation.
"The style of play here is totally different than Augusta," Mickelson said. "My course management for this course isn't going to be great. The shots that I was playing this week are going to set up a lot better next week."
Abandoning title hopes in one tournament for the greater good of another? That's next level, Jedi-mind maneuvering, Phil.
Mickelson enters Augusta National at 15/1 to win the Masters; only five players have higher odds. Mickelson has won three career green jackets.