The Loop
Masters Lost Its Roar? cont'd
Just when we'd thought we made a convincing case that new course conditions at Augusta, given the right weather, will produce the requisite scores and roars, here comes a letter from Mick Herron, Director of Golf and General Manager at Bay Pointe CC in Onset, Massachusetts, telling us we're all wet and praising John Hawkins report in Golf World: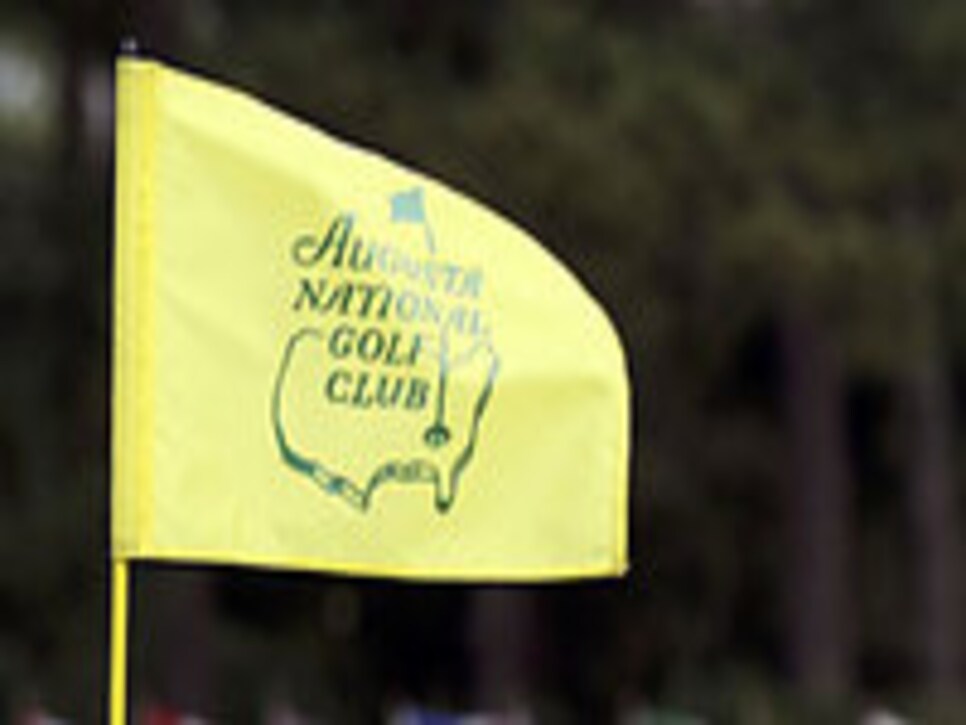 Finally! John Hawkins opening line of his superb piece on the '08 Masters perfectly describes my frustrations the past two years - "the world's greatest golf tournament is no longer the world's greatest golf tournament...."
As a long time PGA club professional I took advantage of the incredible hospitality of the members of Augusta National by attending the '98 (the year of Matt Kuchar!) Masters. Managing to finally return in '07 I camped out at my favorite spot borne from my debut.....alongside the 15th green. I arrived there with my brother (his first Masters at age 60), prepping him for what was about to happen--i.e., trainwrecks, eagle roars, knife-edge short game tests and the like. Well, we sat there for literally 3 hours and witnessed a procession of 70-80 yard wedge shots from 50 consecutive players. Just one young amateur rookie tried to reach in two during this funeral march.
We got up from our once precious seats wandering directionless toward--I forget! I cursed the powers that be for screwing with the powers that once were - they totally did not get it! I waited for confirmation from Hawkins, Diaz, et.al. but to no avail. Now that '08 duplicated the boring '07 version we are finally seeing across the board the journalistic accuracy depicting how a small group of men (and just possibly one man - F. Ridley) transformed what was once the absolute best sporting event into a joke. Can Mr. Ridley hear Bobby Jones & Clifford Roberts screaming right now? We all know they are aware of their drastic mistakes - why would they backtrack on some "changes" to the 11th this year. To John Hawkins and all the other "courageous" golf writers in our community who have "come out of the closet", I say....finally!
Lastly, I contend that the present day Augusta National, if not changed back, will forever produce winners (and worthy they are, no doubt) like Zach Johnson, and the Trevor Immelmans of the world. Not only was Tiger not totally interested, nor were many of us who look forward to this event for months in advance. A true shame.
Mike, that's a strong letter. (I won't pass it on to Zach or Trevor). Just one thing: Tiger Woods could be wearing his sixth green jacket this month, had he made a few putts. He had his chances in both '07 and '08. And had he made those charges, the roars would have been unforgettable, and I'm not sure you'd be writing.