The Loop
Why Ryan Palmer could be the key to me winning $1 million this week
You may have heard, but DraftKings is offering a Masters fantasy golf contest with a first-place prize of $1 million. And since I'm a total sucker, I decided to plunk $20 down for an entry. Hey, with only 67,000 entries as of Tuesday evening, my odds are much better of winning this than the lottery!
Anyway, here's the lineup of six golfers I selected based off the "$50,000" budget and player prices set by DraftKings: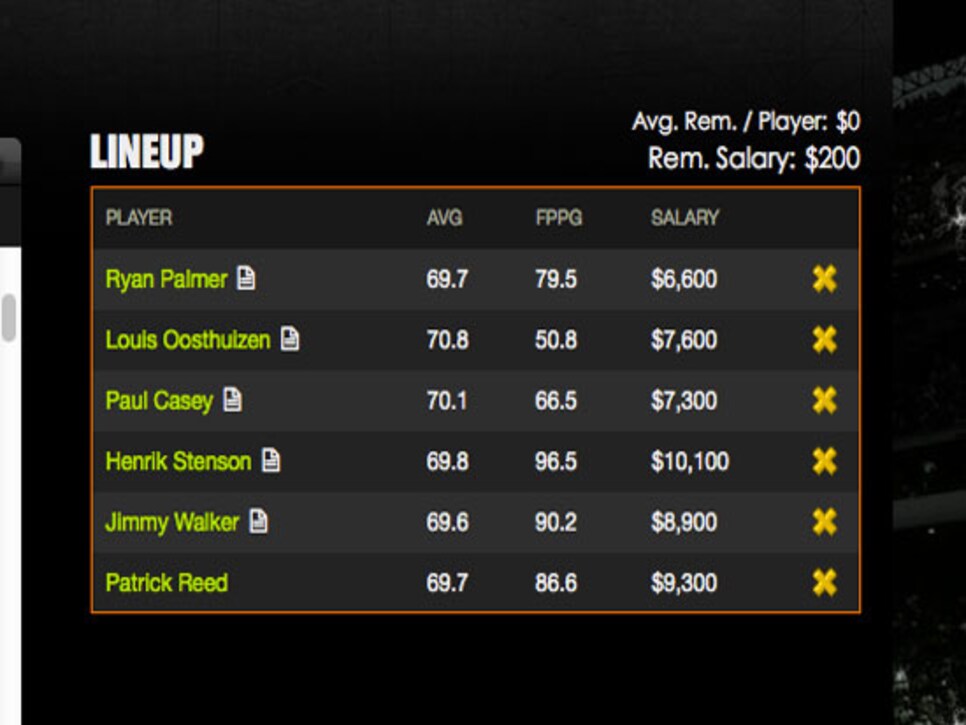 As you can see, I broke up my entry into two categories of studs (Henrik Stenson, Jimmy Walker and Patrick Reed) and sleepers (Louis Oosthuizen, Paul Casey and Ryan Palmer). I'm hoping those sleepers hold the key to me getting rich.
Oosthuizen, of course, nearly won a green jacket in 2012. I particularly remember that close call because I had a 90/1 bet on him. Thanks, Bubba. And both he and Paul Casey have quietly been playing well this season.
Then there's Palmer, who I believe provides the best value of the entire contest. The long-hitting Texan loves shaping it right-to-left off the tee and has finished in the top 25 in seven of his eight events on the PGA Tour this season. He hasn't played in the past two Masters, but he finished 10th in 2011.
A Palmer slipping on a green jacket has a nice ring to it, no? And a million bucks sounds pretty good, too. So don't copy me!