The Loop
Masters Countdown: Why did Gene Sarazen skip the first Masters?
Gene Sarazen hit "the shot heard round the world" -- his epochal double eagle on Augusta's 15th hole -- in 1935, during the final round of the second Augusta National Invitation Tournament (as the Masters was officially known until 1939). He hadn't played the year before. Why?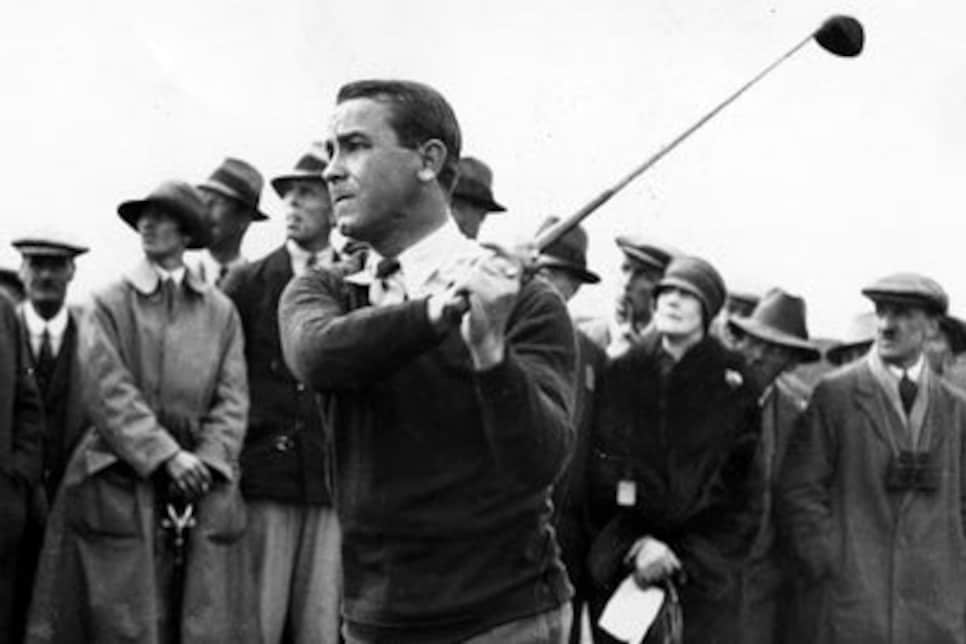 Sarazen himself often said, years later, that he skipped the first Masters because the invitation came from Clifford Roberts, the club's co-founder and chairman, "and what the hell do I want to play in a tournament sponsored by a Wall Street broker?" -- as he told me in a telephone interview in 1997. He also said that he threw out the first invitation because it had a Wall Street return address, and he figured it must be some kind of financial promotion.
Funny stories -- but they aren't true. His invitation came not from Roberts but from Alfred Bourne, who was the club's vice president and principal financial backer, and Sarazen responded in February with a nice letter in which he told Bourne that he was "very glad to accept." He backed out shortly before the tournament, though, because he realized that he had a conflicting commitment with Joe Kirkwood, an Australian professional and trick-shot expert (who had also been invited).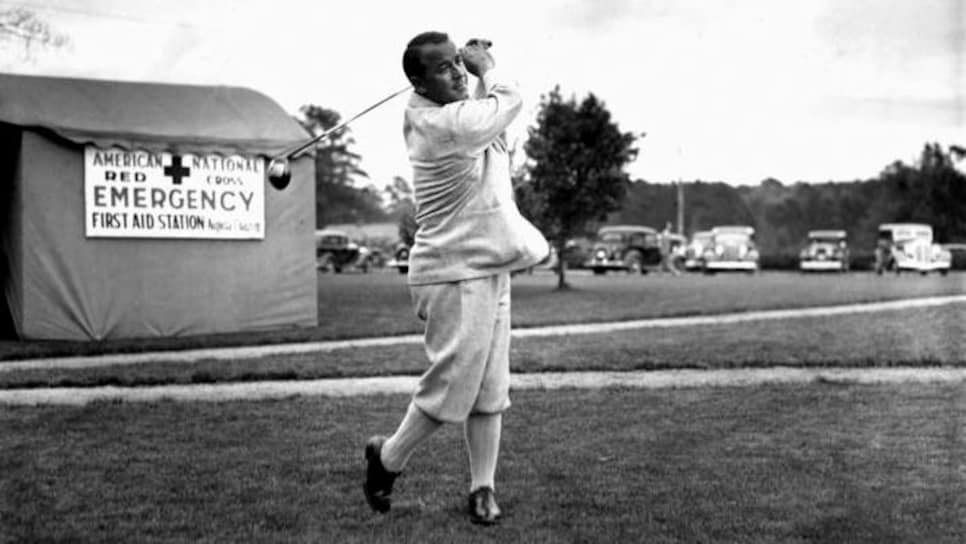 Sarazen and Kirkwood worked during the winter for the Miami Biltmore Hotel. Kirkwood had once proposed to Sarazen that they travel abroad together, and Sarazen had suggested South America. Kirkwood, unbeknownst to Sarazen, had scheduled their departure for late March, a week before the tournament, and their plans could not be changed. Sarazen, at the time, deeply regretted missing the first Masters. He said that a caddie in Fiji (on a different trip, presumably) told him, "We no hear of Mister Sarazen in Fiji, but we hear of Mister Jones." He made certain that he would be available for the second Masters -- which he won, in a playoff with Craig Wood.