The Loop
Masters champ: "I don't really want to be out there playing golf"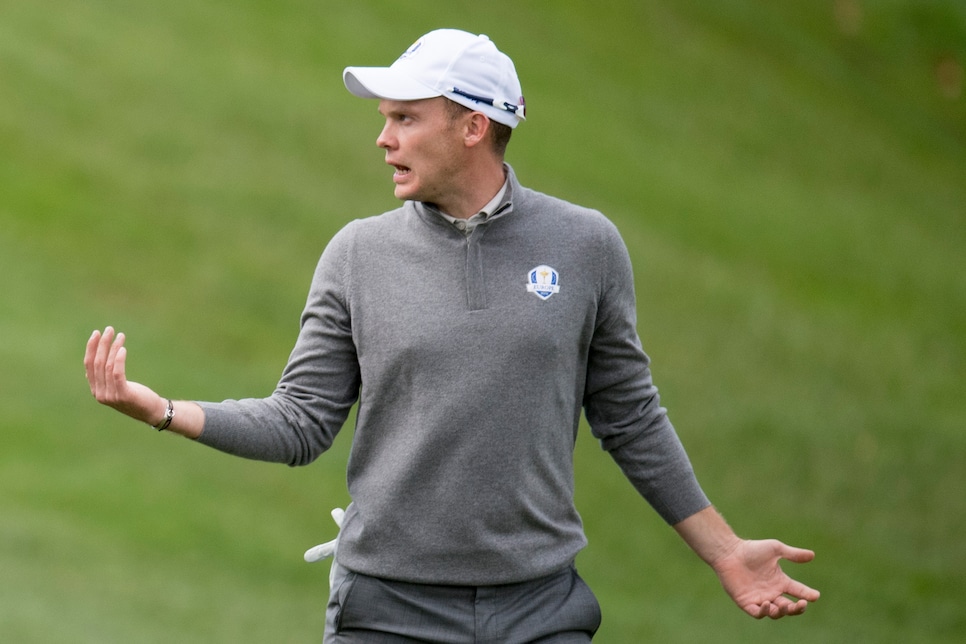 Winning the Masters usually makes a golfer's year, if not career. For Danny Willett, the green jacket's honeymoon phase has seemingly come to an end. Since his breakthrough at Augusta National, the Englishman's game has gone in the tank. That includes his performance at this year's Ryder Cup, where Willett went 0-3 and faced the wrath of fans following his brother's satirical piece on American galleries. The 29 year old hoped the Race to Dubai Series -- where he finished second to Rory McIlory last season -- would spur a turnaround. Alas, following a final-round 75 at the Turkish Airlines Open, Willett sounded like a defeated man.
"It just comes and goes, couple of good days and couple of bad days." Willett said to reporter Alex Miceli. "To be honest I don't really want to be out there playing golf."
Willett's undergoing a swing change with Pete Cowan, which could explain some of the troubles. And, despite just two top 10s since April, Willett is still second in the Race to Dubai standings behind Henrik Stenson. Nevertheless, the frustration is palpable on Willett's end.
"It couldn't happen at a worse time," Willett remarked. "Things are just not going our way, nothing feels that great."
But, to his credit, Willett's recent comments on Twitter toward his game show he hasn't lost his sense of humor.