Tips From The Tour
Masters 2022: One short game key you can copy from tour players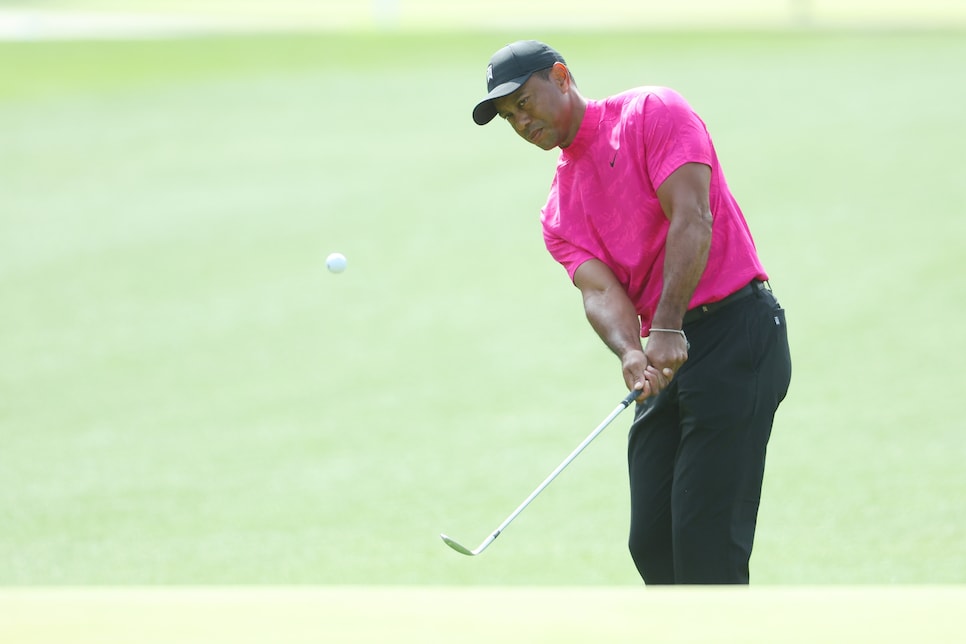 Accuracy and course management are essential at Augusta National, but it's always the lightning quick greens that seem to claim the most victims during the Masters. So it's no surprise that players put an extra emphasis on their short game when preparing for their round.
"One of the biggest advantages a player can have when chipping into firm, quick greens is knowing where the ball needs to land to lose steam near the hole," Larkin says.
This weekend, we'll see a lot of players opt to putt from off the green rather than chip because it offers more control and eliminates the possibility of picking a poor landing spot, Larkin says.
When putting isn't an option, Larkin says to expect players to gravitate towards a high, soft shot that spins and stops as it hits the green. Landing the ball on the green offers more consistency as it releases compared to the fringe, which can grab the ball and stop it short. We saw that Thursday when Tiger Woods landed his chip just on the front edge of the eighth green, and it stayed on the fringe, resulting in a bogey.
This also puts more weight on landing spots, which is why players are so detailed when mapping out greens. A great example of this? 2021 Masters Champion, Hideki Matsuyama.
"During the practice round on Monday, Matsuyama's caddie spent at least thirty minutes on the ninth green alone dropping balls from different locations to see where they rolled out," Larkin says.

Knowing how the ball reacts from different drop points allows players to be more precise when picking their landing spots–which is especially important on Augusta National's challenging greens.
Although mapping greens might be a bit over the top for your casual rounds, Larkin says that learning to visualize landing spots is a simple skill every golfer can benefit from.