To each his own
Masters 2021: Xander Schauffele gives a simple reason why he's not copying Bryson DeChambeau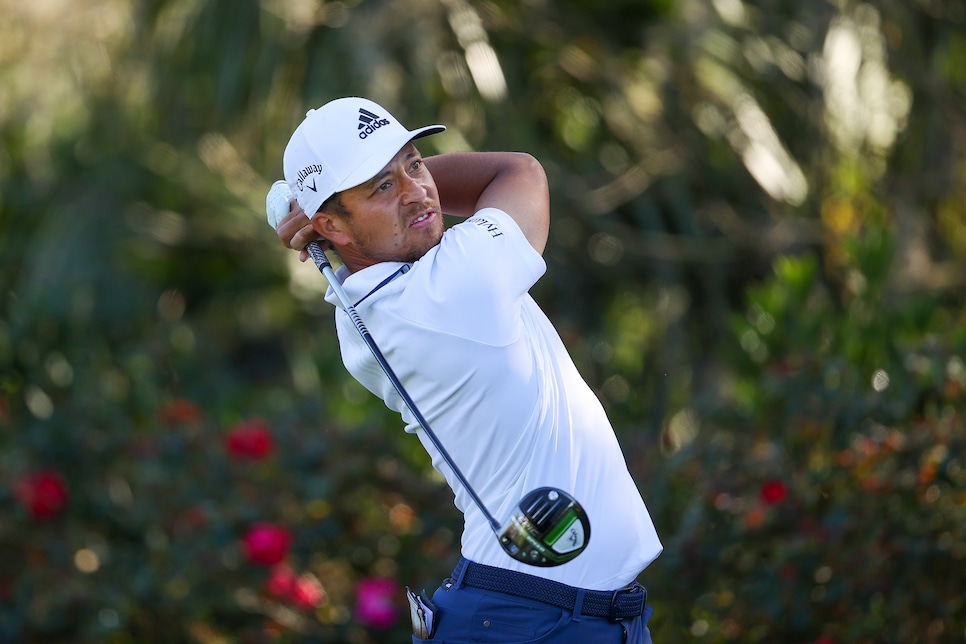 AUGUSTA, Ga. — Like many of the world's best golfers, Xander Schauffele says he's picked up some swing speed this year. It just hasn't been on purpose.
"Call it random or whatever you want, but yeah, I'm hitting it farther for whatever reason, and I'm not mad about it," Schauffele said on Tuesday ahead of the 2021 Masters.
Having gotten a taste of hitting it longer, though, Schauffele says he isn't getting sucked into chasing more distance. That's something Rory McIlroy recently admitted doing to his own detriment after being influenced by Bryson DeChambeau. But instead of copying Bryson, Xander is listening to the man who has always guided him.
"There's certain people in my team, one I can think of that's always trying to make sure I don't change too much," Schauffele said. "He's been my coach the whole life. I've only had one. That guy is also my dad unfortunately."
Schauffele says he understands why McIlroy and others would go to great lengths to hit it greater lengths. And he admits that had he not contracted COVID-19 during the off-season he may have put more of an effort into it.
Having seen McIlroy's recent struggles, though—and more importantly, having seen Bryson's build—the four-time PGA Tour winner has a simple reason for not joining the arms race. And it involves, well, his arms.
"And chasing distance, like Rory said, can be a trap at times," Schauffele said. "And it worked for Bryson, but it's not for everyone. I'm more Rory's stature. I'm not 6-1. You know, Bryson's wrists are probably as thick as my forearms. He can do things that I can't do, and I have to accept that and find my own path. I'm probably not going to chase the distance game."
Nor does he have to. The 5-foot-10, 175-pound Schauffele currently ranks 29th on the PGA Tour in driving distance at 305.4 yards per pop. He's not Bryson, but he's not short, either. And with three runner-ups this season already, he sounds content to stick with his gameplan until those close calls start turning into wins.
"It's really fun to watch when guys can fly it 350," Schauffele said. "But like I said, it's—would I like to fly it 350? Yeah, on some holes I would love to, but at the end of the day I don't know what it would do to my short game or anything like that."