Acts Of God
Masters 2021: Tony Finau makes par save of the week, year, possibly century on Sunday at Augusta National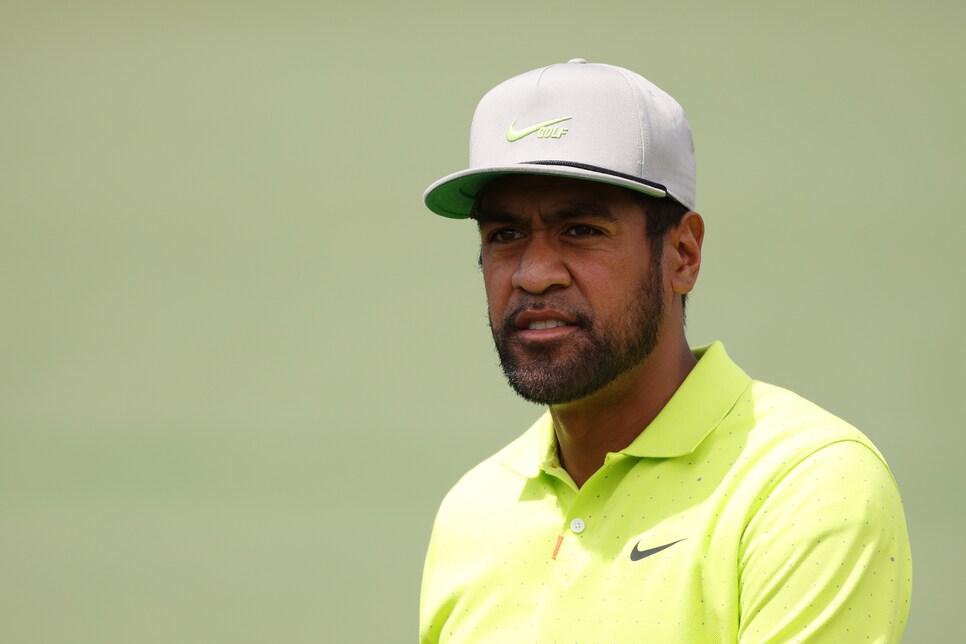 While the 16th hole gets all the love on Sunday each year at the Masters, the par-4 seventh has produced just as many, if not more, fireworks with its traditional final-round pin position. There have been countless eagle hole-outs thanks to the natural funnel back to the hole at that green, including from Tiger Woods.
There were no eagles on this Masters Sunday, but even if there were they wouldn't have been as impressive as the par save—yes, par save—that Tony Finau had in the final round.
First, Finau found the right rough off the tee, then clipped a tree branch with his second shot, which traveled only 26 yards and left him with more tree trouble on his third. But Big Tone was able to punch one low underneath the branches, and it climbed up the fairway, rolled through the bunker and made it to the green, where it caught the slope and trickled all the way back to kick-in range. Apologies if that paragraph didn't do it justice:
No hyperbole - this is one of, if not the, greatest par saves in Masters history. It's a shame it didn't matter all that much considering Finau is nearly 10 back, but it's still an incredible up and down par, matching Hideki Matsuyama's par at the same hole in the final group. The difference: Matsuyama had a five-footer for birdie and missed. Don't say it .... don't say it.... don't say it ..... there are no pictures on the scorecard, as they say!