Trophies
Masters 2021: Rory McIlroy told an incredible story about a recent visit to Tiger Woods' trophy cabinet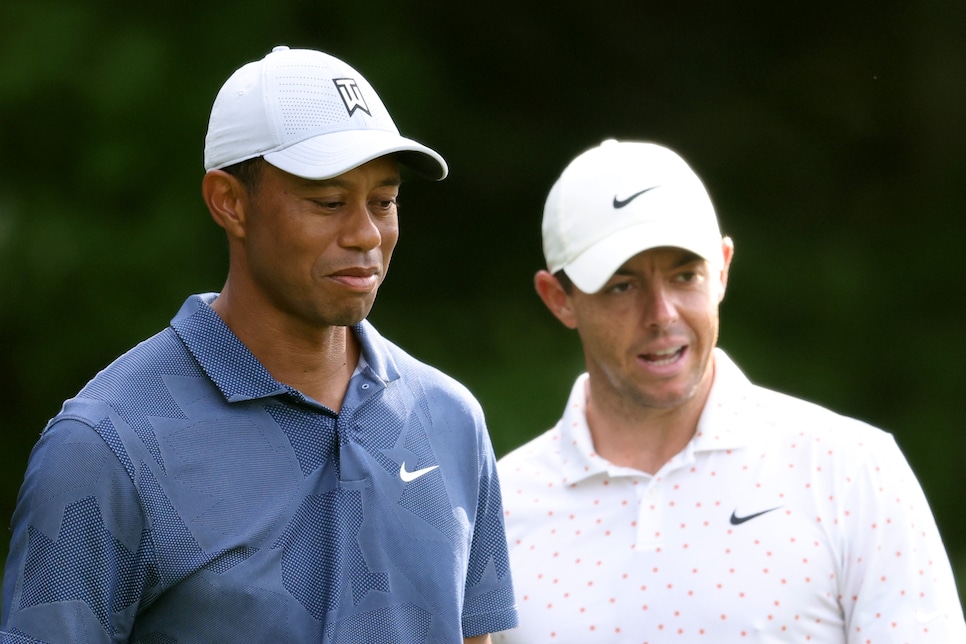 AUGUSTA, Ga. — Rory McIlroy and Tiger Woods have become quite friendly over the past decade. It's no surprise, really—two golfing icons who live in the same South Florida enclave. Similar circles, so to speak.
So, as friends do, McIlroy went over to Woods' house a couple weeks back to check in on his pal. He talked about it in his pre-tournament press conference for the Masters, where McIlroy is once again trying to complete the career Grand Slam. Woods, of course, is recovering from the serious leg injuries he sustained in a single-vehicle accident outside Los Angeles on Feb. 23.
As McIlroy was passing through the Woods home, he noticed the trophy cabinet that sits proudly and prominently in the living room.
McIlroy noticed that the case featured only 15 trophies—all the major championships Woods has won. Where, then, are the other 67 trophies from the "regular" PGA Tour events he won?
We'll let Rory take it from here.
"He said, 'I don't know.' I go, 'What?' He said, 'Yeah, my mom has some, and a few are in the office and a few are wherever.' "
McIlroy said that on the drive home he started thinking about just how much Tiger's focus has been during his career on winning majors—and yet all the success he had outside of the majors. "That's all he cared about, all he cared about [the majors]. So how easy that must have felt for him to win all the others? That was just always in my mind," McIlroy said. "He talked about these are the four weeks that matter. So the weeks that didn't matter, you know, he racked them up at a pretty fast clip.
"But I'm just thinking to myself, how easy must that have felt for him if all he cared about were four weeks a year. The other stuff must have been like practice. So that's like a really … that's a cool perspective to have, right.
"Yeah, that's all I could think about on the way home. And I was glad he was OK, too."
McIlroy has an impressive trophy collection of his own, with 18 PGA Tour victories and four majors. But, it seems, he keeps closer tabs on his hardware than Mr. Woods.