News
Masters 2020: Xander Schauffele on Augusta's easy conditions: 'A lot of it felt wrong'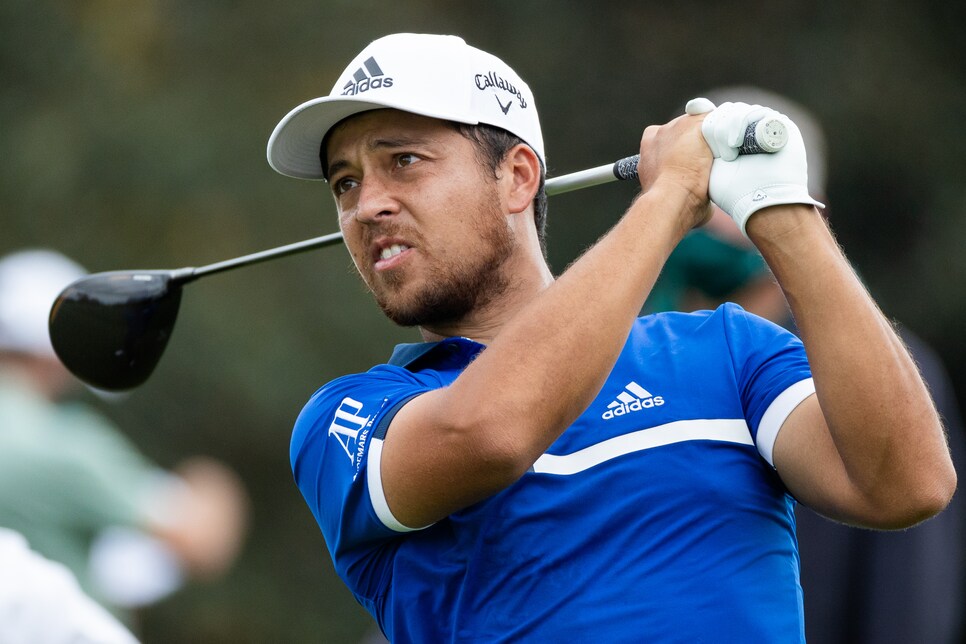 AUGUSTA, Ga. — Fans were hoping to see an autumn-kissed Augusta National. Though the yellows and oranges and browns were kept at bay, there was plenty of red in Round 1 of the Masters … at least on the leader board.
With the Augusta's putting surfaces already receptive early in the week, a rainstorm Thursday morning left the course unusually gettable. At the suspension of play, 50 players were under par. Paul Casey turned in a seven-under 65, with Webb Simpson and Xander Schauffele not far behind at five under. Justin Thomas is also at the five-under mark in just 10 holes. Heck, 62-year-old Larry Mize, averaging a stout 247 yards off the tee, turned in a two-under 70.
With storms in the forecast, these fireworks weren't unexpected. Still, it was jarring to see so many go so low. The conditions were so foreign that Schauffele noted "a lot of it felt wrong."
"You're kind of going at pins that you wouldn't really feel that comfortable with. There's so many spots where your ball will stay," Schauffele said. "It was just really strange. That's what I meant by it felt wrong in terms of kind of like the ball plugging or a putt being really slow or something not being very fast.
"So it was really strange in terms of, I was talking to Henrik [Stenson] just now. I was saying, I mean, I'm sure it was harder for him to deal with. He's been out here more than I have. I'm not scarred by what Augusta is normally like. This is only my third appearance, so fortunately, I was able to kind of use that to my advantage."
Schauffele continued that the conditions transformed the par 5s into par 4½s, opening up angles and bail-outs that normally don't exist.
"Normally the way this course is, you position yourself on the par 5s and give yourself the best chance of making a 4, hopefully a 3 if you do something miraculous at certain pins. But on a day like today, if you do put it in the fairway, you kind of can position yourself and short side yourself almost and leave balls where you couldn't before," Schauffele said. "Like on 2, for example, I saw on the board that a bunch of guys were eagling the hole. If you're in the fairway, just hit it long, and that's super easy coming up. No. 13 as well … No. 13 for me is kind of, I'm not really in the upper echelon in terms of carry distance. I can't cover those trees. For most guys it is—for the longest guys, it is kind of a par 4 these days."
For those turned off by the scoring, good news. The weekend forecast calls for sunshine and the occasional gust of wind. Moreover, the second cut is higher than years past, and with Augusta National's SubAir system, the course could regain some of its oomph as early as Friday.
"The golf course is going to change a lot," said Tiger Woods, owner of a four-under 68. "They haven't been able to put mowers on [the second cut], and yeah, it is high. The guys that drive the ball in the rough, if you have a down grain lie, yeah, you can get to the green, maybe even control it, but you've got to when the grain is sitting down, there's really no chance, so you're going to have to rely on short game and angles."