News
Masters 2020: Bryson DeChambeau and Tiger Woods re-sign with Bridgestone to play its golf balls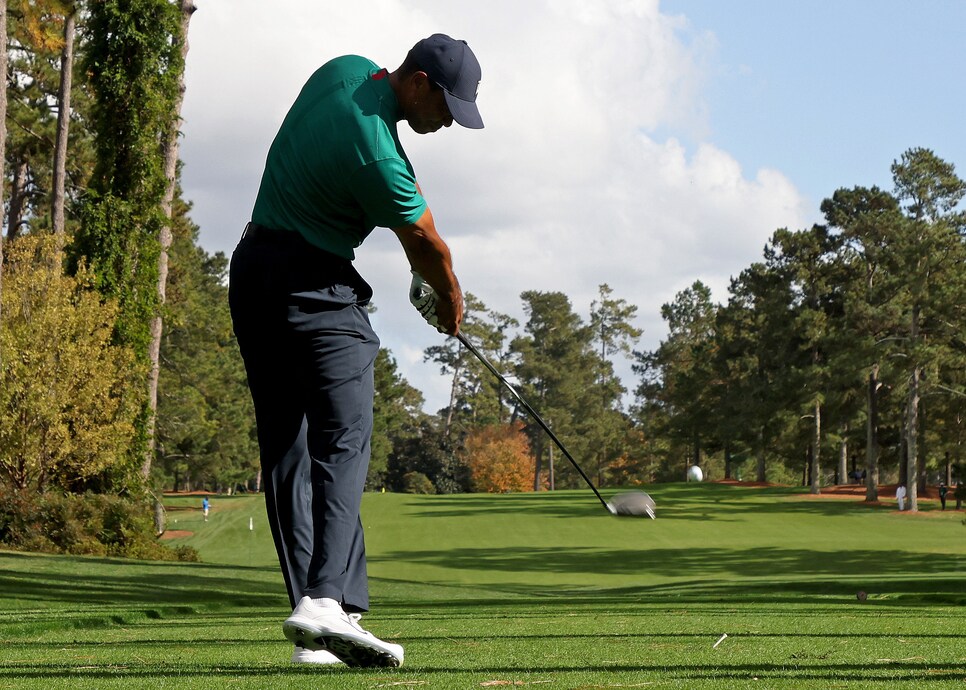 Tiger Woods and Bryson DeChambeau—the reigning Masters and U.S. Open champs—have re-signed with Bridgestone to play its golf balls. As is custom for such deals, details of the pacts were not released.
Woods signed with Bridgestone in December of 2016 and used the company's Tour B XS ball in last year's Masters win. DeChambeau signed with Bridgestone when he turned pro in April of 2016 and won this year's U.S. Open using the Tour B X model.
Key to the deals were not only the desire to continue using Bridgestone products, but contributing to the development of new designs for the foreseeable future.
"These two players are not only the biggest names in golf today, but also happen to be extremely discerning and analytical when it comes to equipment," said Dan Murphy, president and CEO of Bridgestone Golf in a statement. "Tiger's involvement in the R&D process was critical to the development of our breakthrough REACTIV cover technology, and Bryson is just as enthusiastic about participating in R&D as any one of our engineers."
Golf Digest was fortunate enough to witness Woods' involvement first-hand at a test session in early 2019. Always one of the most perceptive players when it comes to their equipment, Woods focuses on finding a ball that fits into his trajectory "window," whether it be full shots or even pitch shots.
"I'm able to communicate feels and they're able to take what I feel and calibrate that into numbers," Woods told Golf Digest. "I understand the data enough, but I try not to go too far down that road. My main thing with the guys at Bridgestone is I know my feel at impact and I know where the ball needs to be in my window and if it's not there, I can tell you where it should be and they're going to be able to tell me the reasons why it's not and how we address it."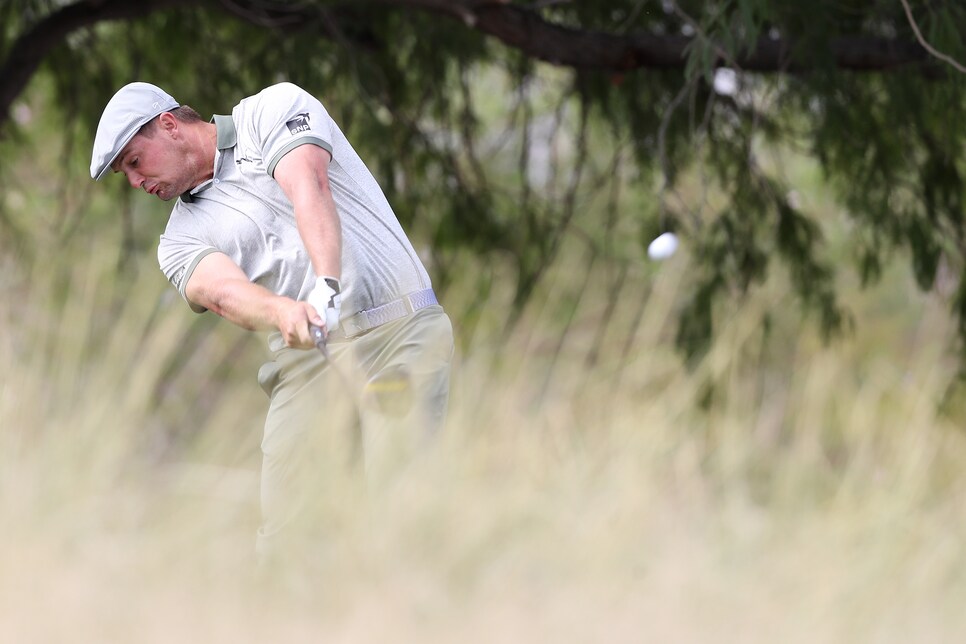 As for DeChambeau, as one would expect, he takes a more science-based approach. "I've seen a lot of other guys sign up just to be spokesmen for a brand and collect a check," said DeChambeau via Bridgestone. "I have a much deeper role in mind with Bridgestone. I want to be a bigger part of their R&D process and help develop golf ball technology for the future of the game while pushing the limits of golf ball designs to benefit the full spectrum of players. I feel at home there because of their genuine commitment to science and technology."
Says Elliot Mellow, Bridgestone's marketing manager for golf balls, DeChambeau will sometimes even call the R&D team and tell them to look at footage of a shot from a tournament in which he noticed the ball doing something that perhaps they can address later on.
"Bryson understands that we're the experts when it comes to the polymer science and chemistry and we know he understands the physics," says Mellow. "When we're having a conversation about ball speed, launch angle or spin rates, he tells us the pros and cons from what he is experiencing and then based on those insights which usually go beyond what we would typically measure, we'll tweak the chemistry to get to the next round of prototypes. It's not all about distance with Bryson. Consistency is so important. From the approach versus the rough—how much spin degradation is there? Consistency in differing geography and weather. Those kind of things."
Unlike Woods, whose process for testing golf balls has remained fairly constant over the years, with DeChambeau, the testing centers around whatever project he is working on, whether it's more distance, greater spin out of the rough or any other aspect of his game.
"Bryson's not just looking at what golf ball can benefit him today, but what ball can benefit him if he made X, Y or Z driver change," says Mellow. "Or if he changed shafts in his irons. He's very good during testing at being able to tell not only what ball works for him, but for other types of players with differing ball flights. The calculator in his head is churning during test sessions. He's the only player we work with that collects their own launch monitor data when we test and then goes over it later on."
Which surprises probably pretty much no one."I'm meticulous about everything I do in golf, and my attention to the ball I play is no exception," said DeChambeau. "I've conducted extensive testing with every competitive model available today, and the Tour B X provides the best and most consistent overall performance. … I love experimentation and research and Bridgestone's engineers and designers are incredible to work with. I love the process and look forward to helping them for many years."