News
Masters 2018: The five most intriguing stats of Friday's second round at Augusta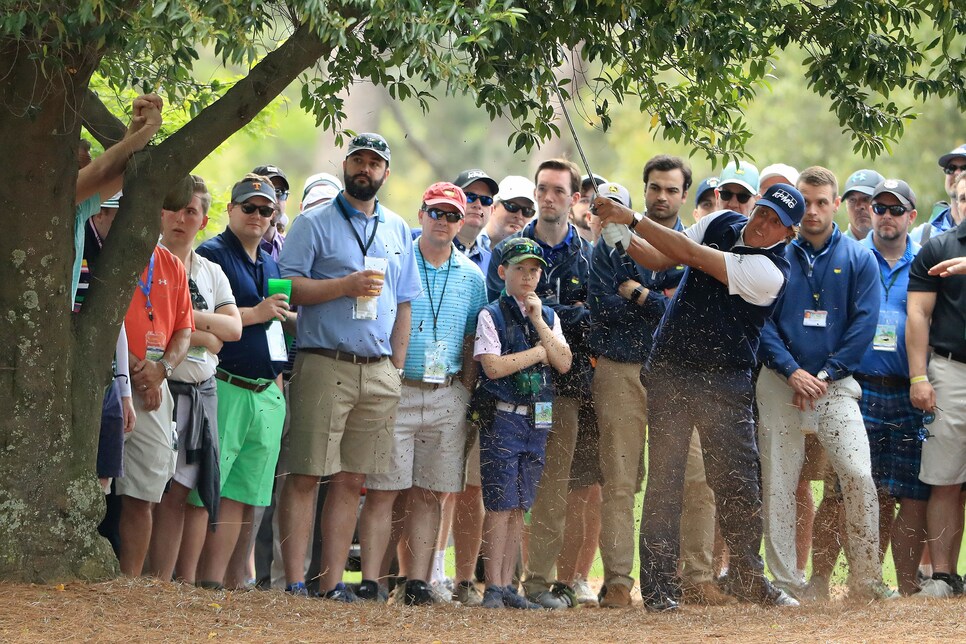 Andrew Redington/Getty Images
AUGUSTA, Ga. — Friday's second round of the Masters proved to be a challenge for some, but a bit of a cakewalk for Patrick Reed, who carded nine birdies en route to a 66, which gave his two-shot lead over Marc Leishman at the halfway point. Accordingly, whether the numbers were small or large, there was plenty of interest to decipher by day's end. Here's a look at five stats that stood out:
WHY 135 ISN'T SO GREAT
Through two rounds Patrick Reed is the only player in the field with a pair of rounds in the 60s, going 69-66 for a stellar 135 total and the 36-hole lead. Or is it that stellar? Fourteen previous players finished 36 holes with a 135 total and at least a share of the lead at the midway point of the Masters. Know how many won? Three—and their names were Byron Nelson (1942), Jack Nicklaus (1975) and Seve Ballesteros (1980). The other 11 suffered various degrees of disappointment, including Ian Woosnam in 1992 who eventually finished T-19 while trying to defend his title. Oh, and going even lower than 135 is no bargain, either. That's been done six times and only two of those players won (Ray Floyd, 1976 and Jordan Spieth, 2015).
PAR 5s GIVE REED THE EDGE
Reed came into the Masters ranked 101st in par-5 scoring on the PGA Tour this season at 4.66 strokes. Given that, it also should not be surprising that he has birdied all the par 5s in a round just three times this season. Reed's race to the top of the Masters leader board, however, is steeped in his par-5 play. Reed has birdied all eight of Augusta National's par 5s through the first two rounds. That puts Reed more than halfway to the tournament mark of 15 under par on the three-shotters held by Greg Norman (1995), Tiger Woods (2010), Ernie Els (2013) and Phil Mickelson (2015).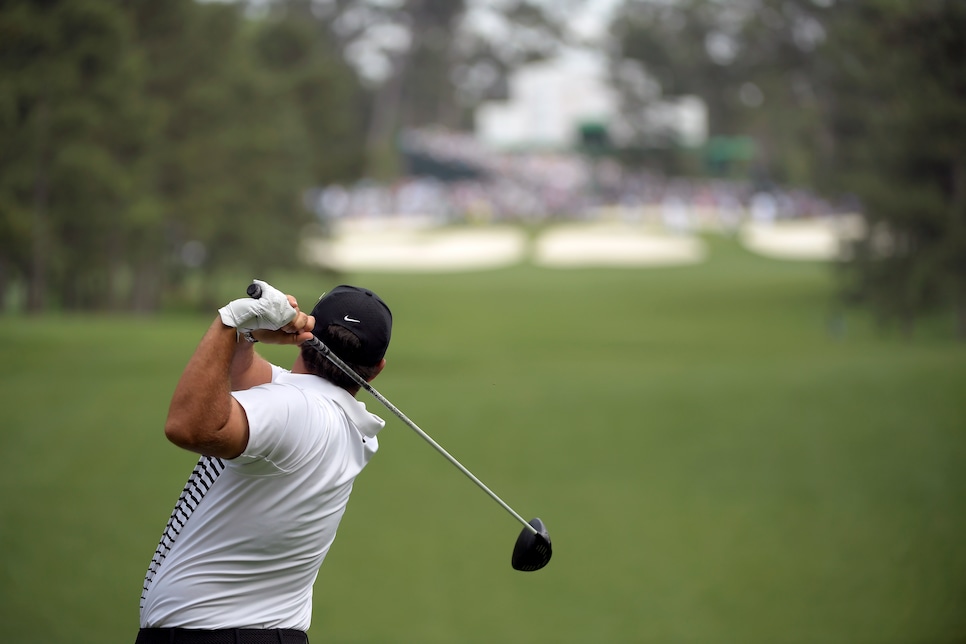 NO POWER, NO PROBLEM
It is firmly believed that power off the tee is a requisite for success at the Masters, and certainly seeing names such as Rory McIlroy, Dustin Johnson and Justin Thomas (all over 300 yards and in the top 10 in distance after 36 holes) residing in the top 10 would seem to feed that. But this year those lacking some pop also are in the mix at the halfway point. Reed is in the lead despite ranking 44th in distance. Marc Leishman is in second place and ranked T-41. Henrik Stenson is third and ranked T-68 while tied for fourth is Jordan Spieth, ranked T-52 in distance. Charley Hoffman, meanwhile, is T-6 and ranked 77th.
MICKELSON IS MASTER OF DISASTER
Everyday golfers take heart. Phil Mickelson is your kind of player. The people's choice, at times, plays like, well, everyday people. Ever since his third Masters triumph in 2010, Lefty has had a difficult time keeping crooked numbers off his scorecard. Friday at the Masters continued the negative trend when he took a triple bogeys from the trees on No. 9 and rinsed one for a double bogey on the par-3 12th. Those two disasters make it a total of 12 double bogeys and five triple bogeys for the three-time Masters champion over his last seven starts. Here's a breakdown of his breakdowns:
2018: Tripled the ninth and doubled the 12th in round two. 2017: Doubled the third hole in both round three and four. 2016: Doubled the seventh, 15th and 16th in round two. 2014: Tripled the seventh and doubled the 15th in round one; tripled the 12th in round two. 2013: Doubled the 12th in rounds two and three; also doubled the 11th in round three. 2012: Tripled the 10th in round one; tripled the fourth in round four. 2011: Doubled the fifth and 16th in round four.
NOT THE SAME OLD TIGER
Tiger Woods has never missed the cut at the Masters as a professional and he kept that streak intact, although coming a little closer to the cut line than he would have liked to. In fact, in making his 19th consecutive Masters cut as a pro, Woods posted his second-highest 36-hole total at the Masters, going 73-75 for a four-over-par 148. Woods' high-water mark at Augusta National for the first 36 holes is 149, when he went 76-73 during the first two rounds.