News
Masters 2018: Seven years after Masters heartbreak, Rory McIlroy has a shot at redemption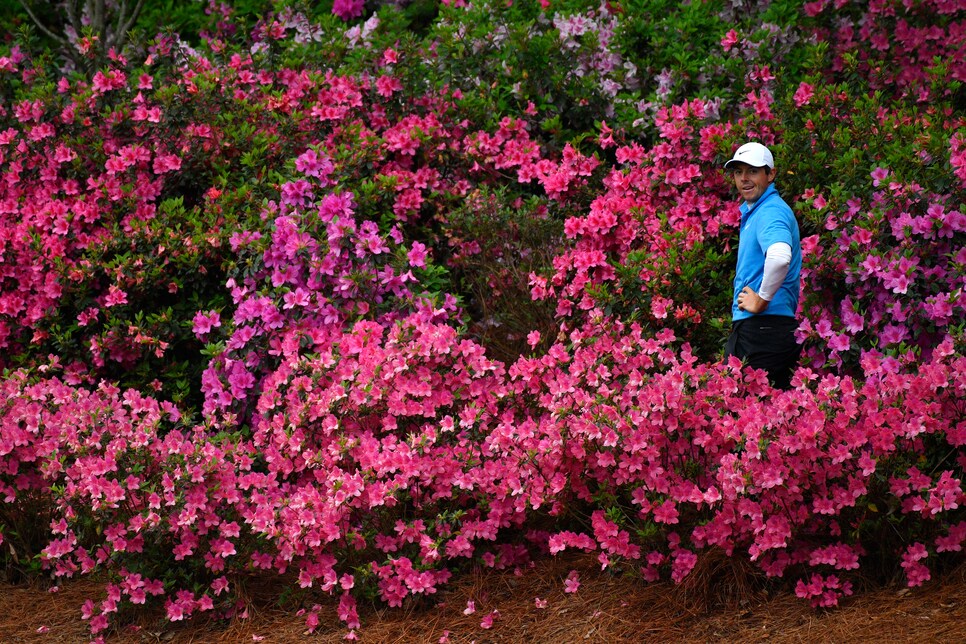 AUGUSTA, Ga.—Before you walk you fall. Rory McIlroy has done his share of both.
Seven years ago, he wasn't ready. Sunday he will be. McIlroy and Patrick Reed, in the final pairing off at 2:40 p.m. ET at Augusta National with the green jacket at stake. Reed, who leads by three, is trying for his first major, McIlroy for history with only five players having previously completed the career grand slam. Ding, ding.
"I've been waiting for this chance, to be honest," McIlroy said. "I always have said that, you know, 2011 was a huge turning point in my career. It was the day that I realized I wasn't ready to win major championships, and I needed to reflect on that and realize what I needed to do differently. But now I am ready. I learned a lot from it.
"I'm happy to be in the final group. Obviously I'm not in the lead like I was going into that day, so I probably don't have as much pressure. I don't have to protect anything. I can go out and sort of free‑wheel like I did today, which is a great position to be in. I wish I was a little closer to the lead or leading, but I'm in the final group and I've shot 65 on moving day at the Masters. It's all I can ask for."
We couldn't ask for much more, either. Short of Tiger Woods, there's no juicier scenario given the epic match these two put on at the last Ryder Cup, won by Reed.
Bother players are aware this isn't the mano-a-mano match from Hazeltine with Rickie Fowler just two back of McIlroy, Jon Rahm three back and Henrik Stenson four back. But in 15 of the last 20 Masters, the winner has come from the final pairing 15 of 20 times, including last year.
And for McIlroy, he's as poised as he'll ever be.
"I don't feel there's any shot on the golf course that I can't execute," he said following a round that included five birdies, an eagle, a few clutch up-and-downs over the last few holes and zero bogeys. "I have shown that over the last three days, whether it be drives or second shots or chips or bunker shots or putts. I feel like all aspects of my game are in really good shape, and I'm much more relaxed."
That was hardly the case in 2011, when the then-21-year-old Northern Irishman took a four-shot advantage to Sunday only to melt down in the heat that so often goes with trying to win a first career major. He famously shot 80 and the next morning broke down in tears when talking to his mom Rosie.
McIlroy proved a quick learner, though, and two months later he put on a mesmerizing performance at Congressional, setting a 72-hole aggregate scoring record of 16-under 268 on his way to winning by eight. From 2012-14, he won three more majors, with two PGA Championships and an Open Championship. He also reached No. 1 in the world and added a slew of titles from around the globe.
The only missing piece, of course, has been the Masters, and he went 0-for-3 in trying to complete the slam. All were top-10 finishes, but none included much of a chance on Sunday. In 2016, McIlroy entered the third round one stroke back of leader Jordan Spieth but shot 77 playing alongside him and that was that.
A year ago, McIlroy told me the first thought that comes to mind for him when he hears the words "the Masters" was stressful. He has often played like it, too, at Augusta National.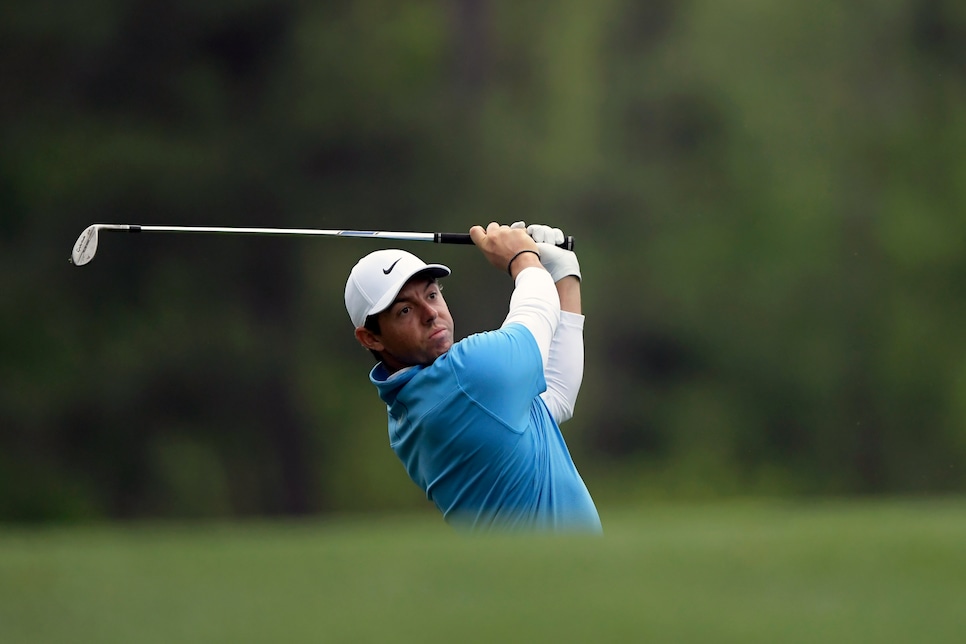 Even this year there were times he couldn't get out of his own way. After a pair of top-three finishes on the European Tour's desert swing, McIlroy stumbled to two missed cuts in his next four starts with a couple of ho-hum finishes in between.
Then came a few words from the putting whisperer Brad Faxon, who helped McIlroy create a picture in his mind that told his body what it needed to do. He also told him to let go of the outcome and just commit to the process.
The following week McIlroy won at Bay Hill and through three rounds at Augusta National hasn't missed a beat, with the benefits seeping into other parts of his game as well. Most notably on Saturday that included saving par from a "sea of pink" after hitting a rushed second shot long and left into the azaleas behind 13. Nor did it rattle him a little while later when he heard a roar for Reed, who chipped in for eagle on 15 behind McIlroy.
"This isn't my first time in this position now," McIlroy said. "I've been able to close the deal a few times before this, and I have that to fall back on [Sunday]. I've got a lot of experience in these positions and experience that I've learned from, good and bad, and I feel like all of those experiences will help me [Sunday]."
Reed, meanwhile, has never led going into the last round of a major.
"I feel like all the pressure is on him," McIlroy said. "He's got to go out and protect that, and he's got a few guys chasing him that are pretty big‑time players. He's got that to deal with and sleep on tonight. I feel like I can go out there and play like I've got nothing to lose. If I can do that, I feel like I'll be OK."
He'll be better than OK. He'll be the sixth player to complete the career grand slam.