News
Masters 2017: With any 'Luck,' an amateur will make the cut this week at Augusta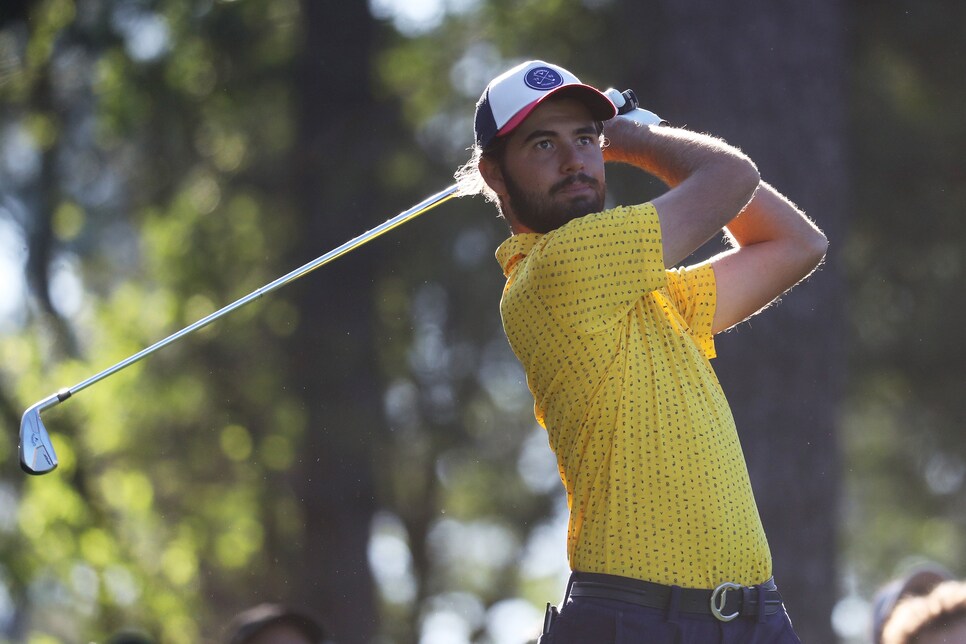 AUGUSTA, Ga. -- Six times in the last seven years a player has shaken Augusta National chairman Billy Payne's hand at the trophy ceremony on Sunday after receiving a medal for being the low amateur at the Masters. A tradition unlike any other? Maybe not, but it is a pretty impressive run, the best since the early 1980s when there were as many as 12 amateurs in the field each year.
So, can the trend continue in 2017? The answer: Why not?
While there are just five amateurs in the field this year, the fewest since 2008, among them is the the top-ranked amateur in the world, Curtis Luck. The Australian is the reigning U.S. Amateur and Asia-Pacific Amateur champion and has played in a handful of professional events in the last few years, notably winning the 2016 WA Open back home.
Luck's most recent pro start, however, was more auspicious: he played in the PGA Tour's Arnold Palmer Invitational last month, but was disqualified for mistakenly signing for a wrong score in the second round.
"It's just unfortunately that's the first time I've ever mis-signed a scorecard, and I don't plan on doing it ever again," Luck said.
It's a bit of a reach to say that that moment is going to motivate Luck, but you could tell he wants his last remaining start as an amateur to have a much happier ending. Having passed up the chance to play in this summer's U.S. Open and British Open by turning pro next week, Luck has put all his focus on Augusta, a bet that seems likely to be to his benefit.
"His golf game is good, and he hits it plenty far enough," said Rory McIlroy, who played a practice round with Luck earlier this week. "He's very consistent. I didn't really see any weaknesses there."
OK, that's good enough for us.
If Luck makes the weekend, does he have any company? Here's a look at all the amateurs in the field, listed in alphabetical order, and their chances of playing four rounds this week.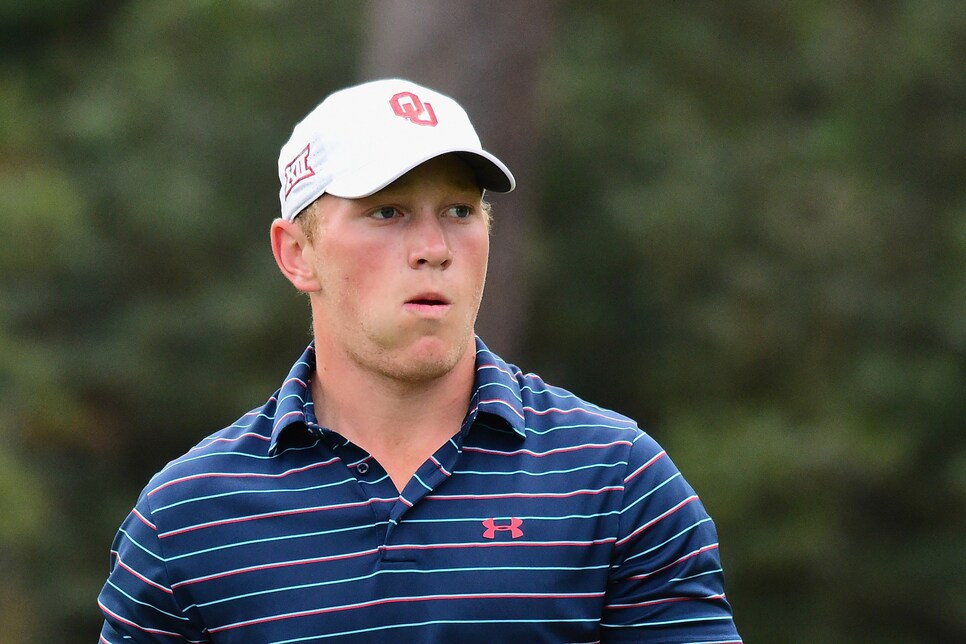 Brad Dalke, 19, Norman, Okla.
How he qualified: U.S. Amateur runner-up
Odds of making the cut: 5/1
Skinny: The University of Oklahoma sophomore decided to "play" his way into this week's tournament by competing for the Sooners at the 3M Augusta Invitational at nearby Forest Hills over the weekend before heading over to Augusta National. A Sunday 66 was much appreciated after a Saturday 77-76 performance. The up-and-down play has been something he's dealt with all season; in eight college starts since last year's U.S. Amateur, he has finished no better than T-18. When at the top of his game, Dalke is a real talent who thrives in big moments. It's the type of scenario that would be perfect for a debut at Augusta. The question is whether he can piece his game together well enough to keep the downs from outnumbering the ups in the next few days.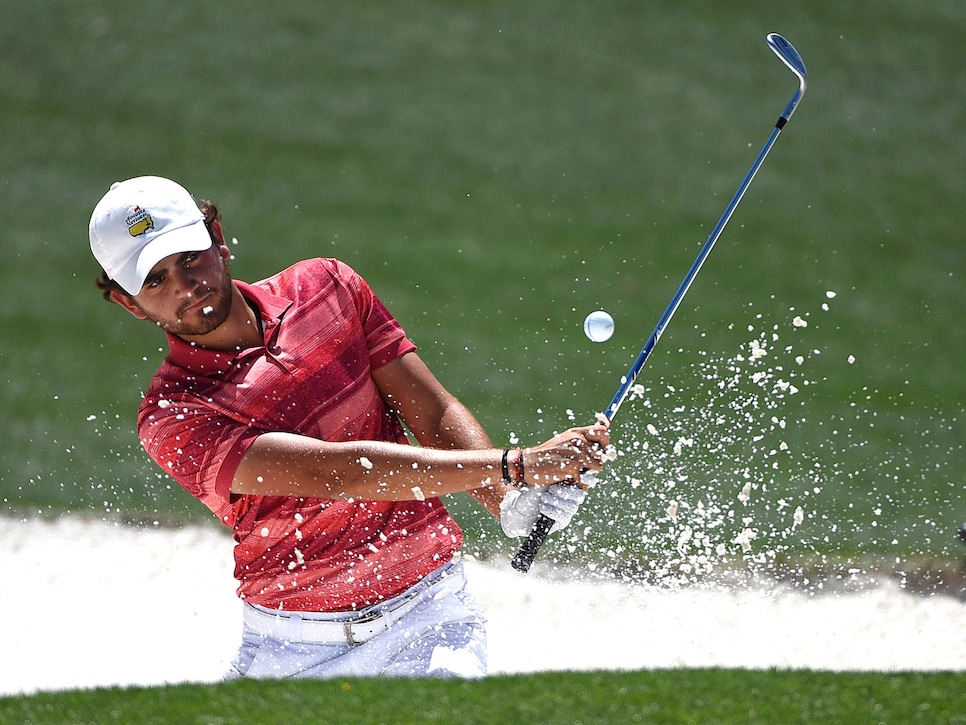 Toto Gana, 19, Chile
How he qualified: Latin America Amateur champion
Odds of making the cut: 10/1
Skinny: Gana was the last to qualify among the amateurs for the Masters, earning his invitation in January with his playoff victory in Panama. That's less time to have the nerves bubble up regarding his appearance at Augusta. Gana spent the spring semester playing golf at Division II Lynn University, posting two top-10 finishes in three starts. The acclimation process to the U.S. will probably help him this week at Augusta, but if there's any amateur that might be susceptible to being in a little over his head, it's Gana.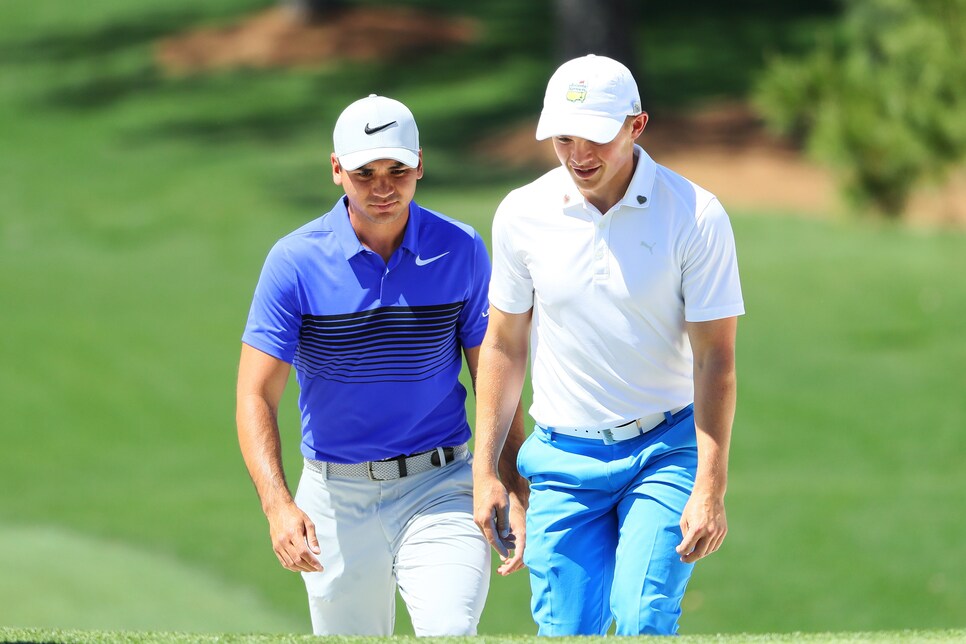 Scott Gregory, 22, England
How he qualified: British Amateur champion
Odds of making the cut: 8/1
Skinny: We've heard of golfers using the Tiger Woods EA Sports video game to learn how to play Augusta National. But Gregory has taken a more millennial approach as he prepares for his first Masters: He's using YouTube, gathering old footage from the last four years. "I know roughly where the pins will be as they don't change them too much from year-to-year," he told the BBC. "So, I've had a good idea of what kind of approach shots I need to work on in my practice rounds." The good news for Gregory is he has a major already under his belt, having played last July at the Open Championship, so he won't be so star-struck by the moment. But he missed the cut at Royal Troon, and the Masters still comes with its own unique pressure that can't be seen in those YouTube videos.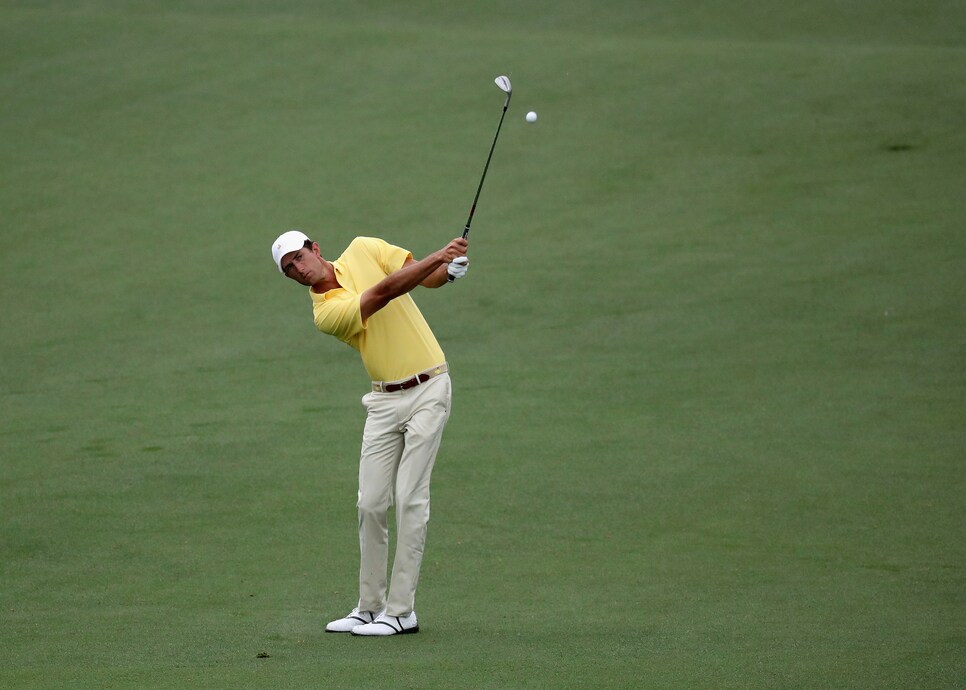 Stewart Hagestad, 25, Newport Beach, Calif.
How he qualified: U.S. Mid-Amateur champion
Odds of making the cut: 8/1
Skinny: Hagestad is just beginning his career as a financial analyst, an occupation in which he's called on to break down data to help create strategies for future success. The data at Augusta National, however, isn't kind for Hagestad, as no Mid-Amateur champion in the 28 years they've been invited to play in the Masters has ever made the cut. In a way, the lack of any expectations frees up the former USC golfer to just have fun and, well, who knows. "I'm nowhere near as nervous as I was about this back in October [when he won the Mid-Am]," Hagestad recently said. You've got to like the mindset, and at some point a Mid-Am will break the curse. Whether Hagestad is ready to be the one, however, is unclear.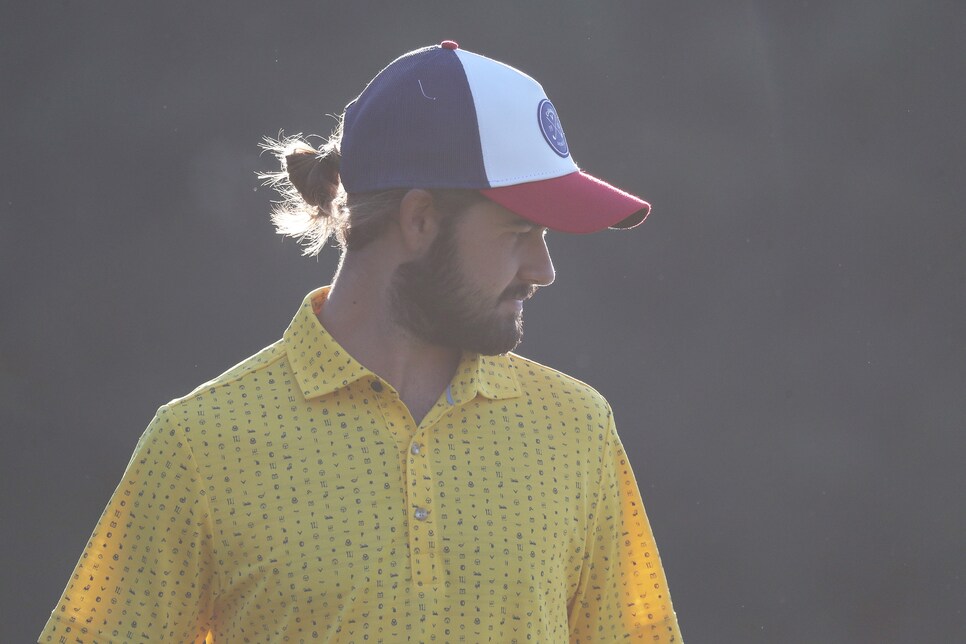 Curtis Luck, 22, Australia
How he qualified: U.S. Amateur champion, Asia-Pacific Amateur champion
Odds of making the cut: 2/1
Skinny: The wait has been worth it for Luck, who was set to turn pro last fall until his victory at Oakland Hills came with an invitation he couldn't refuse. As he was biding his time, he went on to win the Asia-Pacific Amateur title in October, to become the first amateur to have qualified for the Masters in two categories since 2007, when Colt Knost won the U.S. Amateur Public Links and U.S. Amateur (then turned down the Masters invite to turn pro). The Aussie has experience in pro events and the game to certainly make the cut at Augusta. The biggest obstacle in his path is whether the preparations for turning pro next week might become a distraction. Says here it won't.