News
Masters 2017: Meanwhile in Florida, Dustin Johnson is slowly recovering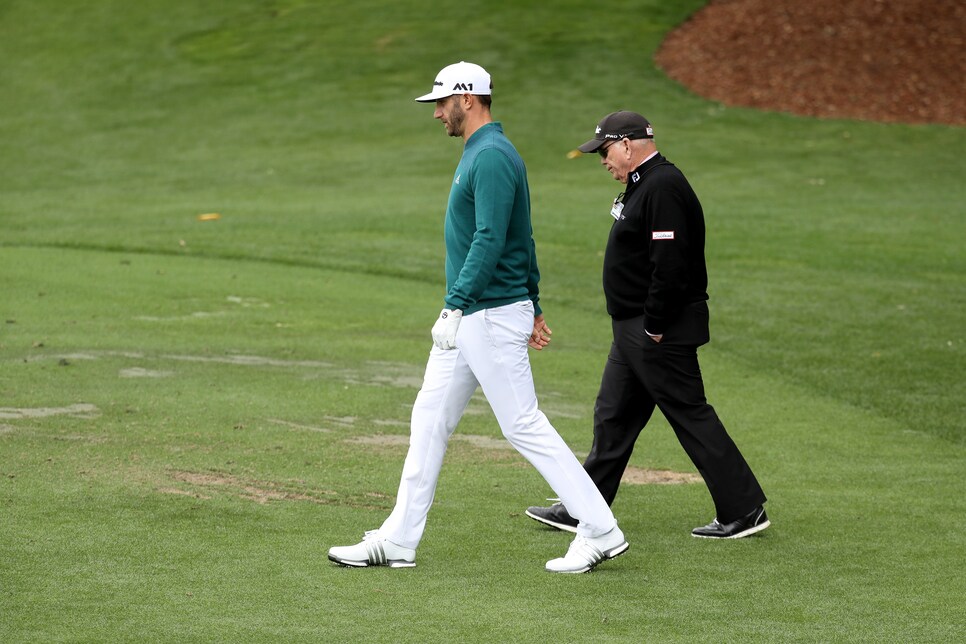 AUGUSTA, Ga. -- Instead of competing in the Masters this weekend, Dustin Johnson is at home in Jupiter, Fla., and doing "a little better every day," according to his trainer Joey Diovisalvi.
He continues to undergo treatment on his lower left back, treating it with ice and anti-inflammatories while doing what Diovisalvi called active rest -- riding an exercise bike, range of motion movements, stretching and soft tissue work. Johnson has also been keeping tabs on the Masters.
The fall was severe enough that Johnson only lasted about 30 minutes, swing mostly at half-speed, during his warm-up on Thursday afternoon. He went to the first tee anyway, but after taking a few more practice swings, headed for the clubhouse.
"To have a freak accident happen after I got back from the course, it sucks," he said at the time. "It sucks really bad. It feels like in two days it will be fine. If it happened on Monday, I don't think we'd have any issues."
Johnson, the top-ranked player in the world, arrived at Augusta National as the tournament favorite, coming off three straight victories and playing what he called probably the best golf of his career.
He should have plenty of time to recover, though. He is considering playing in the Wells Fargo Championship in May and then intends to play the Players Championship the following week.