The Loop
Masters 2017: Jordan Spieth says you can't "Jordan-proof" Augusta National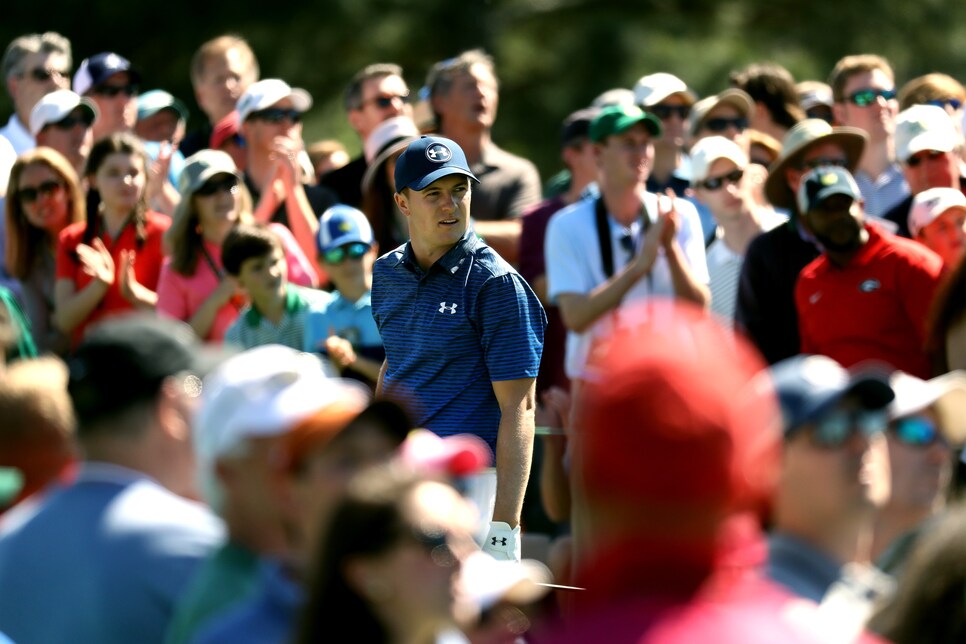 AUGUSTA, Ga. -- Not even quadruple bogeys in back-to-back Masters rounds or being 10 shots behind after Thursday could keep Jordan Spieth from getting back to a familiar position by Saturday night: In the mix to win another green jacket.
Even with Spieth's much-talked-about meltdown on No. 12 last year, no player has ever had so much success in their first three trips to Augusta National. Spieth has never finished lower than T-2, and a third-round 68 put him in T-4 entering Sunday. So why does his golf game go with this golf course as well as lemonade mixes with iced tea?
"I'm not sure. I mean, I guess the golf course was Tiger-proofed at one point. You can't really Jordan-proof it."
But seriously, Spieth has a point. Here's the rest of his answer.
"I don't overpower it. I don't hit -- my fairways hit is 55 percent. That's not very good. These are very wide fairways," Spieth continued. "So to answer your question, I would say, first of all, hitting greens in regulation, I thought we've done a great job of -- especially yesterday in the conditions, I hit maybe 15 of them. It's just been positioning: playing the golf course the way that it's supposed to be played to where par could be your worst score, giving myself short par putts. So it's really just kind of thinking around it and using a bit of experience."
Good luck, everyone else.