News
Masters 2017: In first group off on Thursday, Russell Henley (71) takes advantage of his early tee time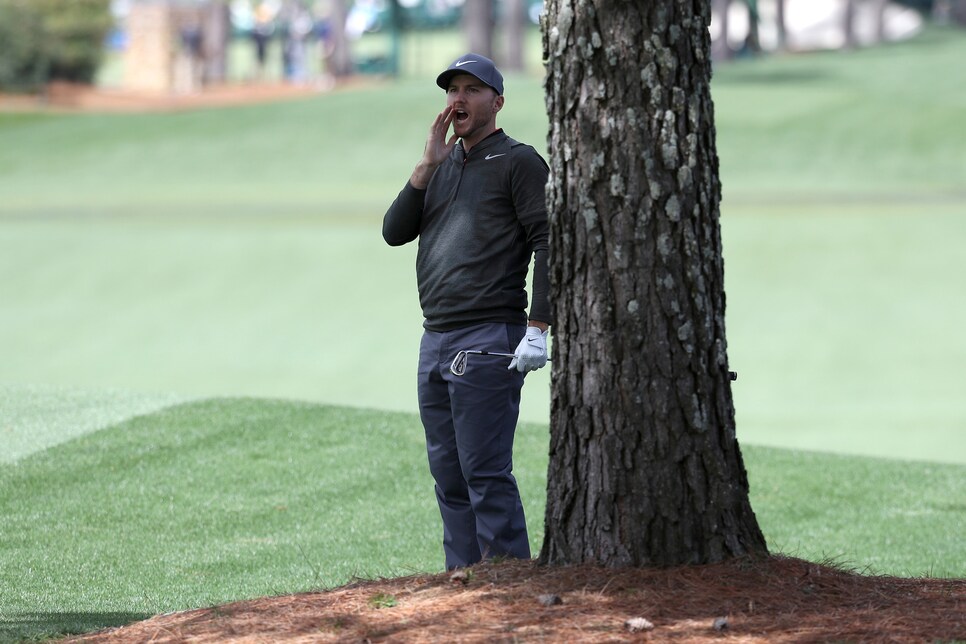 AUGUSTA, Ga. — The last player in was in the first group out at the 81st Masters. And with a one-under 71, Russell Henley was also the first of what will likely be a small group of players to post sub-par rounds in the cool windy conditions during the opening round at Augusta National Golf Club.
Winner at last week's Shell Houston Open, Henley has a naturally low ball flight, which suited him well on Thursday as winds gusted upwards of 30 miles per hour. Henley hit 11 of 14 fairways and 13 of 18 greens in regulation, making five birdies and four.
"I feel like I know how to flight the ball into the wind and have gotten better and better at that," Henley said. "With the soft conditions, I just felt like I could play well today.
"Obviously, I won last week and I'm feeling confident, but I was just excited to go out there and play and I just feel like I can play well on this course right now."
This is Henley's fourth start at Augusta, with his best showing coming in 2015 when finished 21st. The experience at past Masters helped make the quick turn-around from Houston on Sunday to Georgia on Monday.
"I feel comfortable, as comfortable as you can feel and just really feel like I'm enjoying it, enjoying the challenge. It's a very unique course, you don't play another one like it the whole year, so it's just trying to just enjoy the challenge of the course."
RELATED: Citing injured back, Dustin Johnson WDs just before opening-round tee time
Interestingly, the trickiest part of dealing with the wind might have been handling things on the greens. On few holes, Henley found his ball wobbling on the putting surfaces, something players will have to contend with for the next few days.
"I don't know how to spell oscillating, but I heard people say that. So I think it was definitely moving a little bit," Henley said. "But, yeah, a couple times on the more exposed ones. So when you get a little higher up, the higher greens on the course, you can get those gusts and you see the ball moving a little bit."
Even so, Henley got around Augusta without a three-putt.