The Loop
Mark Wahlberg convinced Bubba Watson to enter this year's AT&T Pebble Beach National Pro-Am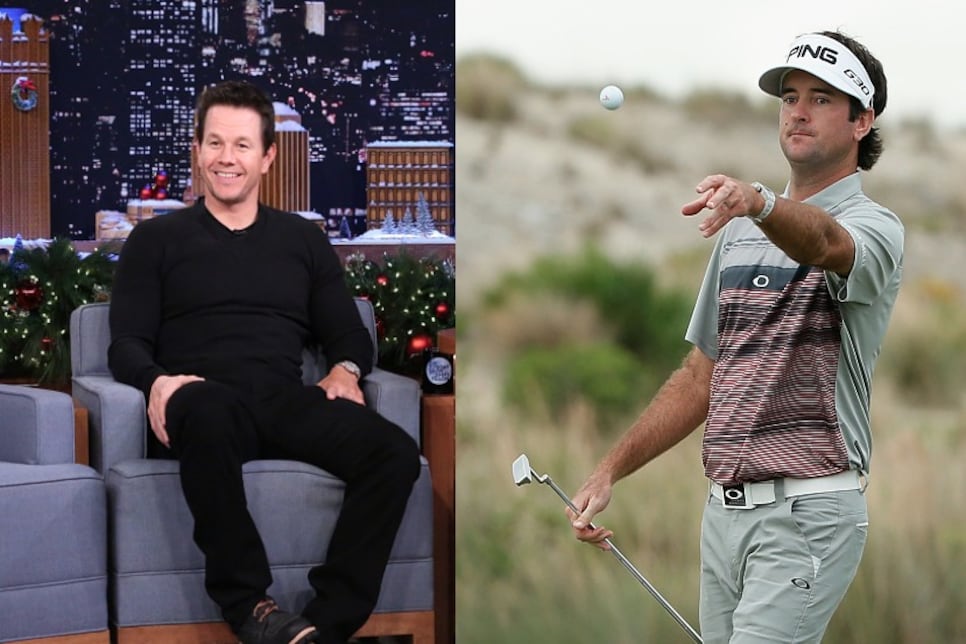 "Orthodox" is not a word commonly associated with Bubba Watson. His golf swing, gestations, demeanor, even transportation, defy conventional methods.
It's no surprise, then, that he decided to enter this year's AT&T Pebble Beach National Pro-Am not for money or Ryder Cup points. Instead, he's headed to Monterey Peninsula for one reason:
To play with Mark Wahlberg.
"Mark and Bubba are buddies," said Steve John, tournament director of the pro-am, earlier this week. "Mark drew Bubba back. That's pretty cool."
John confirmed that Watson and Wahlberg are scheduled to play together.
Watson hasn't appeared at the event since 2007, and with good reason: In two previous outings, he's missed the cut and finished 44th.
However, playing with Wahlberg -- who will likely be brandishing his new driver from Rory McIlroy -- was apparently too enticing to pass up.
If there is a golfing god, these two will be paired with Bill Murray's group. Think that would produce some highlights?