Putting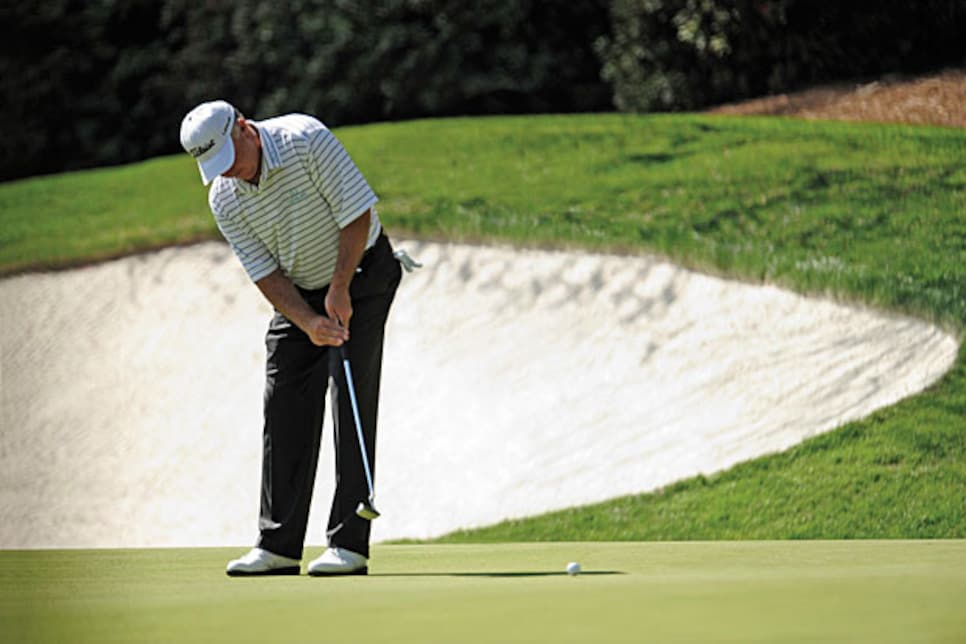 I used to be considered one of the better putters on the PGA Tour. But after winning the Masters and British Open in 1998, I started to develop a little yip in my stroke--with my right hand.
So after trying every type of putter and grip imaginable to fix the problem, I settled on what I now call the Saw. In some ways it's like the way you use a handsaw. If that image doesn't work for you, the way I explain it to most people is that my right hand is in a similar position to how it would be playing shuffleboard. It helps that the goal of both motions is pretty similar--smoothly propelling an object the correct distance along a certain path.
The change has saved my career, to be honest. Out here, the game is all about putting, and putting is all about pace. If you have any uncontrollable hit in your stroke, it's very hard to get the right pace. And you need the right pace before you can think about the line or making key putts.
O'Meara ranked fourth on the Champions Tour in putting average (1.717) in 2011.