News
Mark Calcavecchia's victory in Boca Raton Championship quells retirement considerations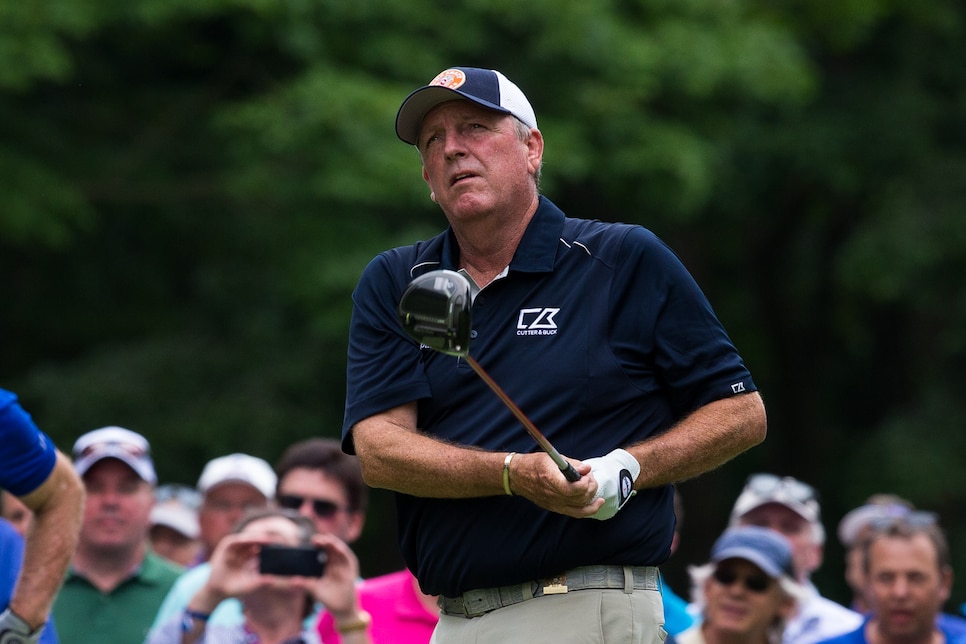 Self-deprecation has been a hallmark of Mark Calcavecchia's long career, belying its distinction. But it gave way on Sunday to elation and emotion.
Calcavecchia, 57 and not far removed from contemplating retirement, won the Boca Raton Championship by two shots, his first victory since 2015.
"I just didn't think it would happen again," Calcavecchia said, holding back tears. "These guys are so good out here. The level of play is just insane, including Mr. Langer, obviously. It's so hard.
"I can't tell you how happy I am and how much this means to me."
Mr. Langer, otherwise known as Bernhard, has dominated the PGA Tour Champions for several years and made the back nine at the Old Course at Broken Sound uncomfortable for Calcavecchia. But with Langer bogeying the final two holes, Calcavecchia cobbled together enough decent shots to prevail.
It was his fourth PGA Tour Champions victory, following a PGA Tour career that featured 13 wins, including a British Open title in 1989. By today's standards, it was a borderline Hall of Fame career.
But chronic back pain that was a detriment to his playing decent golf began to wear him down.
"We talked to my wife and she's like, 'how much longer do you want to do this?' And I said, 'if I keep finishing 60th every week in these tournaments and finishing 66th on the money list, not much longer,' and I'm only 57. You look at Bernhard and you look at the way some of these guys are playing in their late 50s, I've got to do a senior tour 2.0, a second chapter here, otherwise I'm done."
In December, he had a rhizotomy procedure, "where they burn the nerves in your back," he said. "So number one, I'm not in excruciating pain for the first time in five years. That helps, which has enabled me to practice, which helps. And I started exercising in December, which helps."
He has been playing and practicing more than he has in recent years and it paid off. In the first two rounds, he posted scores of 64 and 66 and took a two-stroke lead over Langer into the final round, then matched two-under par 70s with him,
It wasn't pretty down the stretch. Calcavecchia was leading by one at the par-3 16th hole when he chunked his tee shot into the water. He wound up holing a 15-foot putt for bogey that enabled him to retain a share of the lead.
Langer, who has 36 senior victories that included seven last year, botched the final two holes to allow Calcavecchia to record a wire-to-wire victory.
"Obviously, it was a struggle," he said, "but thank God I ran out of holes. I made enough putts and sometimes the good Lord just pencils you in. I think this week was just meant to be for some reason."