The Loop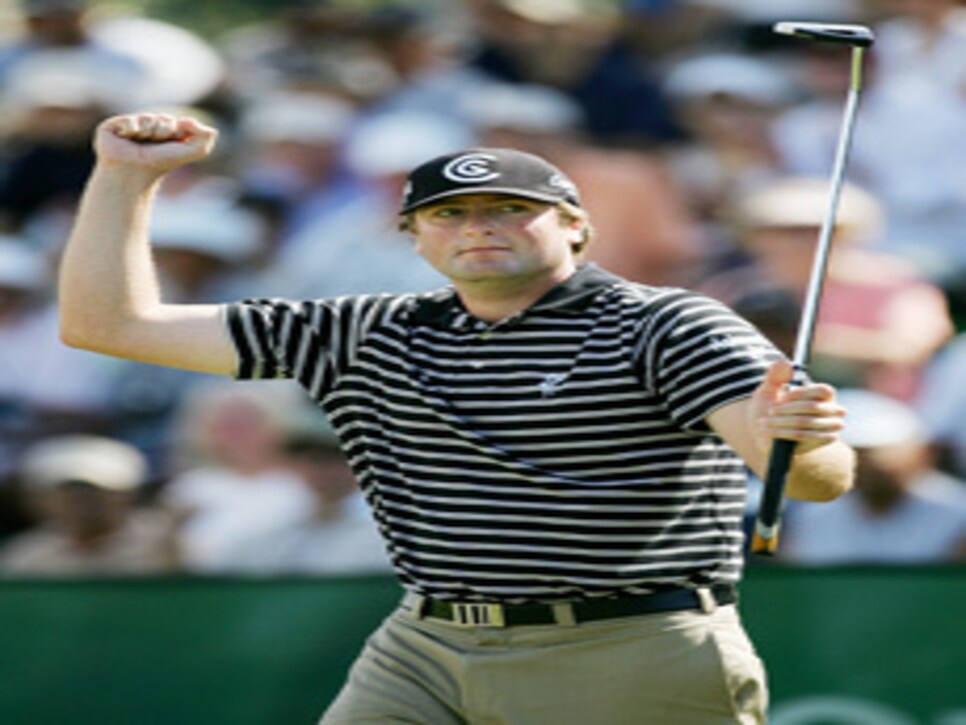 HONOLULU, Hawaii -- The view from the upper reaches of the leaderboard is better for Steve Marino (right) than it is for Kevin Na, who ostensibly are the pro and con on the merits of LASIK eye surgery. Each of them had the procedure last month, yet only Marino is satisfied with the results.
"My eyes were so bad," Na said. "I got it done from, like, the world's greatest doctor. He told me, 'It might take more than one surgery because your eyes are so bad, but we can probably get 20/20.' The first week it was awesome. It wasn't perfect, but it was very good. I was excited. It just slowly got worse and worse. Right now, it's not very good. I can't see balls land."
Yet Na needed only 22 putts in his round of 64 at Waialae CC in the second round to move into second place behind K.J. Choi. "I have (my caddie) line me up, and he says, 'It looks good,' and I just pull the trigger."
Marino, conversely, is seeing everything with a clarity that is new to him.
"I wasn't even seeing close to 20/20 with my contacts," said Marino, who was in third at the halfway point. "So when I got the surgery done, the next day, I've never seen that well before in my life. It's made a big difference. I can actually see the flagstick from 150 yards away now, and I can tell whether my ball is in the fairway or in the rough off the tee. I can see the hole better, too, and I can see the grass better. It definitely helps me read the breaks. I needed the flag tended from 30 feet last year, and now I'm 60 feet away and I can see the hole fine. It's just awesome."
Tiger Woods, of course, is the most prominent member of the PGA Tour to have underdone the LASIK procedure.
(Photo: Jonathan Ferrey/Getty Images)