News
Mariah Stackhouse tries to shake off her nerves
COLORADO SPRINGS, Co. -- The pressure of a major championship is something all 156 golfers will encounter this week, but some players have added expectations. Enter, Mariah Stackhouse.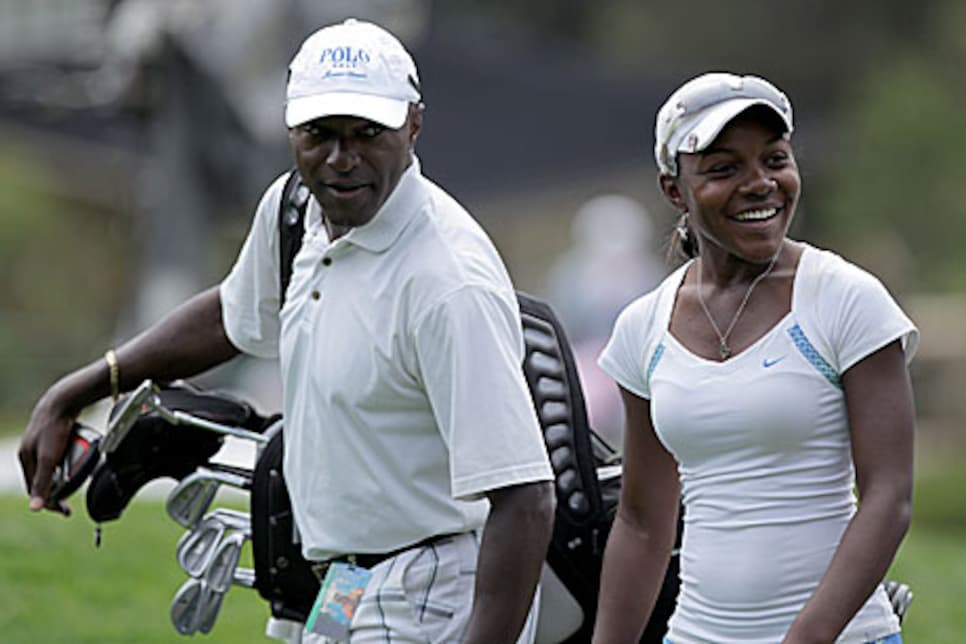 Mariah Stackhouse walks with her father, Ken. (Photo by the USGA)
The 17-year-old from Riverdale, Ga. is the youngest African-American to qualify for a U.S. Women's Open. While she told me on Wednesday that she feels confident and ready to hold her own at The Broadmoor, she's showing signs of being slightly uncomfortable.
After a three-putt bogey on the 420-yard first hole, Stackhouse hit a beautiful pitch shot on the second hole but failed to convert the up-and-down by missing a two-footer for par. Stackhouse appeared to shake off her nerves on the par-5 third, when she chipped in for birdie, but proceeded to three-putt the par-3 fourth.