The Loop
Man goes bar-hopping while driving a golf cart, ends poorly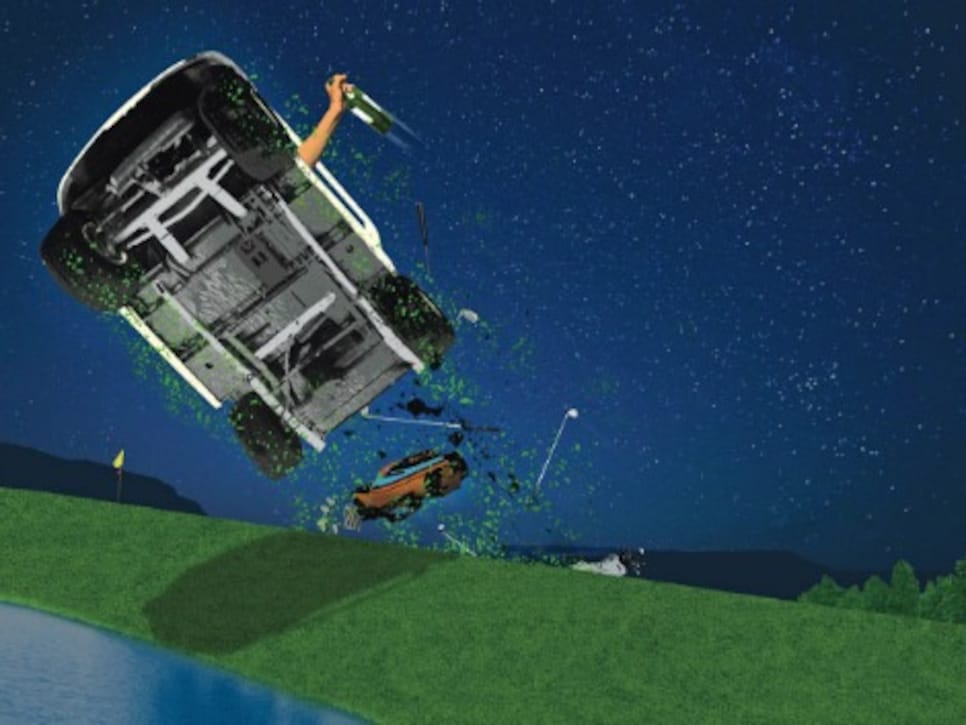 But this case has us chuckling a bit. According to a report, a man outside Wilkes-Barre, Pa., thought it'd be a good idea to drive his golf cart to the bar on Monday night. He was arrested three miles from downtown Wilkes-Barre. Unless it was a high-speed golf cart, that's a long way away for a golf cart to go. Not to mention, an aggressive move on a Monday.
This guy thought he was making the responsible decision by driving a golf cart instead of a regular car. Turns out, you're going to attract a lot more attention cruising around town in a golf cart.
Illustration by John Ritter, originally appeared in July 2014 issue of Golf Digest.