Stylish Collab
Malbon and Wheels Up's collaborative apparel line dropped today and is selling out quickly, here's what is still available
*All products featured on Golf Digest are independently selected by our editors. However, when you buy something through our retail links, we may earn an affiliate commission.*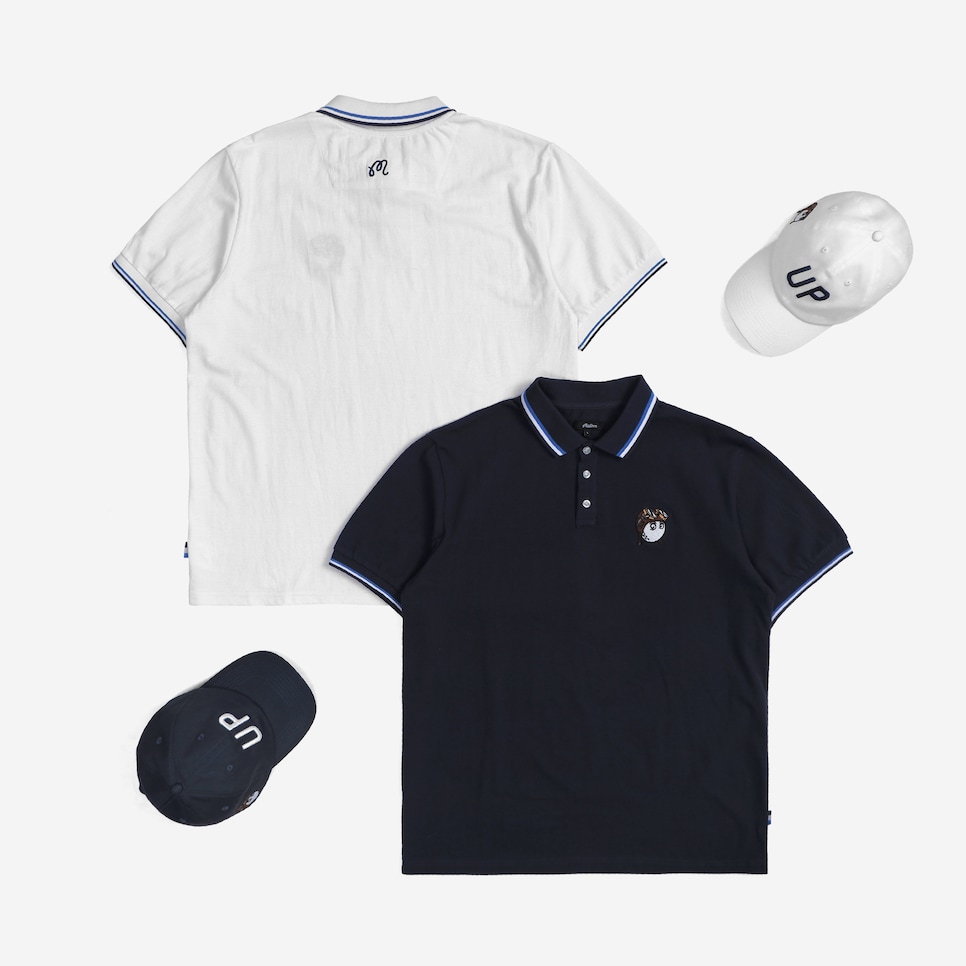 Since entering the golf scene in 2017, Malbon has made a name for itself as a casually cool lifestyle brand, often even credited with helping to ignite golf's current renaissance. Past partnerships have included athleisure giants like Puma, cult favorites like Lusso Cloud, and even good ole Budweiser (yes, that Budweiser). Now, the brand continues to expand its repertoire with its latest design partner, Wheels Up, the private jet service and club. The 17-piece collection was released mid-morning today and only six styles remain in stock—for now. Here's a look at the collection and what is still available on the Malbon website.
RELATED: 11 items you need to wear on the golf course this fall
The collection of comfy athleisure looks was designed for golfers on the go, whether that means hitting the links or the skies. The limited edition line includes a variety of knit quarter zips, roomy long-sleeves, polos, crewnecks, tees, and hats—all brushed in the limited, sophisticated palette of whites, navies, and bright sky blues.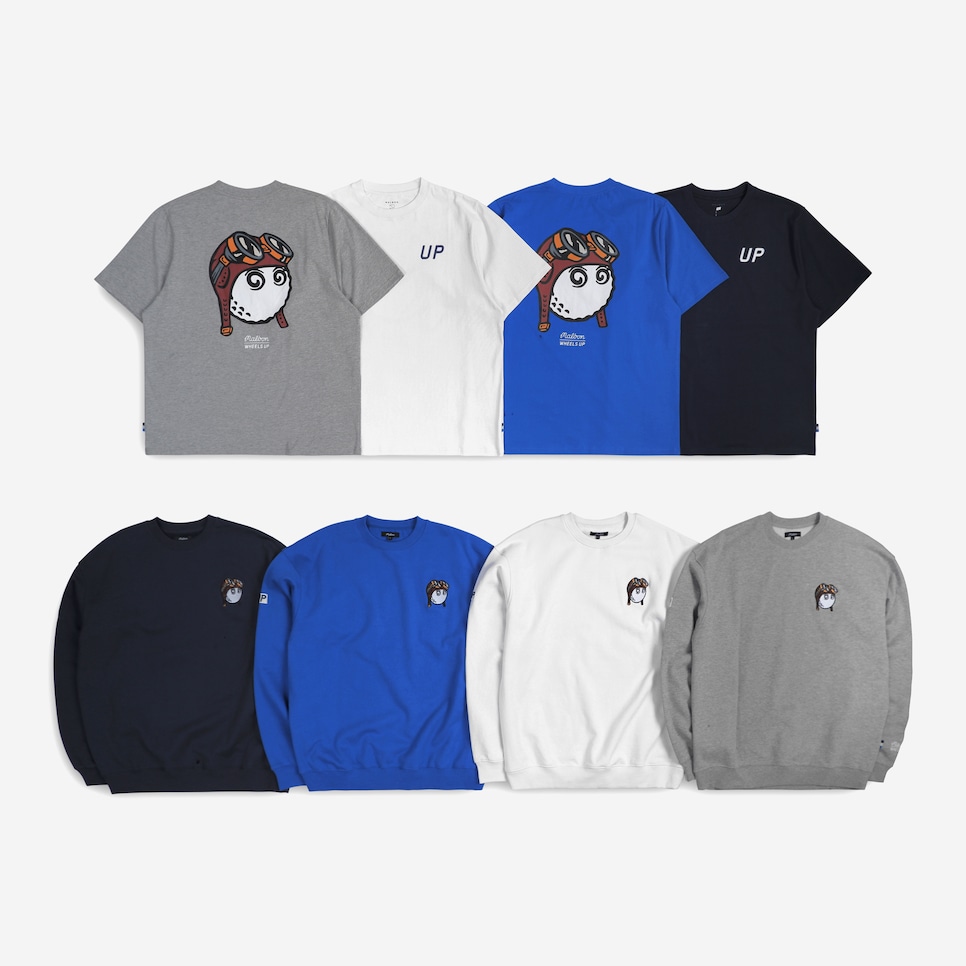 At first glance, the designs might appear deceptively simple, but the details reveal winks and nods to the world's highfliers; see, for example, the embroidered "up" planted on the heart of the long sleeve. And slightly less subtle, but just as fun, the Malbon's signature logo—its perky hat-donning, bemused golf ball character—is given the luxe, private jet treatment with a fresh upgrade in the form of a Snoopy-style vintage aviator hat-and-goggle set, and can be seen watching over the skies from the collection's many caps and tee options.
The co-branded t-shirts, long-sleeve shirts, crewnecks and hats—all featuring the pilot golf ball logo—have all sold out so far. Likely to be gone soon as well (with only a few larges left) are the two vintage-inspired tipped polo styles that feature a small embroidery of the collaborative golf ball logo at the chest.
A handful of sizes are available in the quarter-zip sweater, in gray or navy. It's a heavier pullover with sturdy logos from both the brands and upscale stretch bands for a tailored finish at the cuffs and hem.
Also still in stock at this time is the Malbon X Wheels Up Golf Bag. The luxe blue-and-white vegan leather bag has a removable strap, custom zip top cover and several pockets. Malbon branding in the brand's iconic script lettering is printed at the handle, front pocket, leg strap and side of the bag. The aviation-themed golf ball logo is embroidered on one of the bottom pockets and the Wheels Up logo can be found on the front pocket.