The Loop
Make The Turn Challenge #23: Shift Your Perspective
One of the more confusing aspects associated with putting is green reading. The most common problem I see golfers make is significantly under-reading the break. This is always evident when I play in a scramble tournament with a few amateurs. During a scramble, the group plays collectively as a "team" from the position of the group's most favorable shot. As it relates to putting, the "team" aspect really kicks in as players strategize to find the perfect line. Without fail, the amount of break or "read" is often very minimal. I hear a lot of "right edge," "left edge" or a "cup" out. The reality is, putts break a lot more than the eyes naturally see. In fact, research has shown most golfers tend to under read putts by up to 75 percent.
I learned a lot about reading greens during my years coaching for Dave Pelz. Part of the learning process was demonstrating just how far off a person's read actually was. I always loved setting up a test putt for a big group. I'd pick a putt with about three to four feet of break and then let each individual offer their best guess. In the hundreds of times doing this exercise, I don't believe a single person ever nailed the exact break. Like the research suggests, most were at or below the 25 percent line.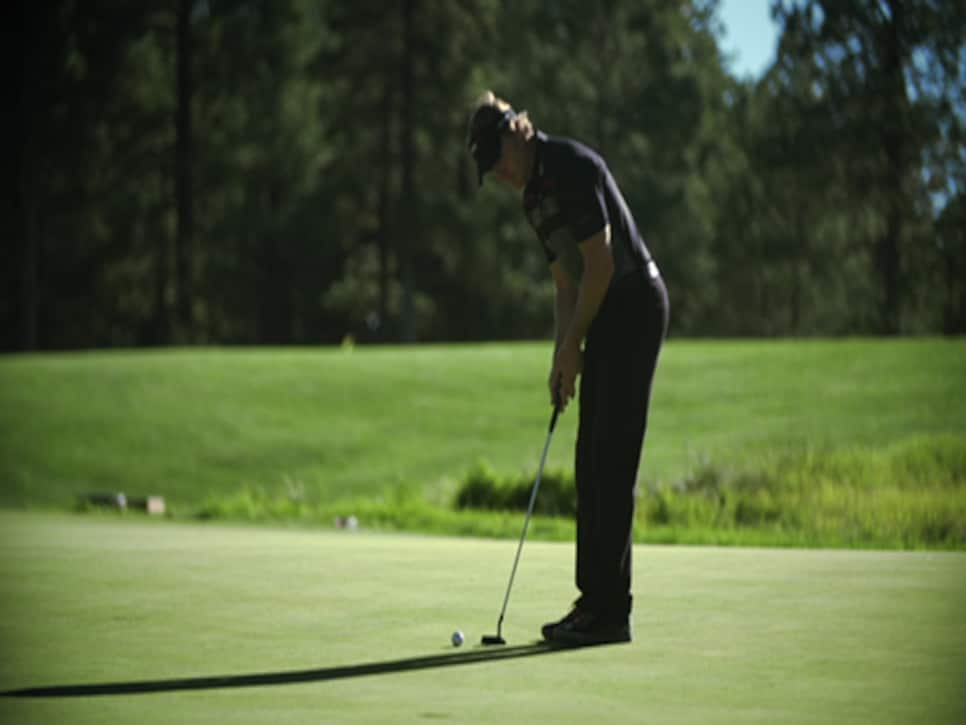 Does being a lousy green reader make you a terrible putter? Not necessarily. In order to make putts, you simply have to be able to compensate to maneuver the ball to the proper line. As it turns out, some people are just better at compensating than others. During my time at the Pelz school we tested a number of tour players who didn't read greens much better than the average Joe. Still they putted pretty darn good. One player, after learning how far off he was, remembered how as a kid he would play the course early in the morning before the greens had been mowed. He said he would make putts, but would then be surprised at how the ball's track mark through the morning dew was always way higher than he had intended. I found this to be a pretty cool point that I remembered experiencing as well.
So what's the best way to improve your putting? For the majority of my clients, I start with learning how to create a quality roll that lends itself to reasonable distance control. Next is learning how to better understand the slope for a more accurate read. The final step is tuning up issues associated with direction. Why is direction last? If you're not consistently seeing the proper line, a repeatable directional pattern is of no use.
Putting will always be a combination of art, science, emotion and adjustment. As it relates to finding a better read, there are even some cool new strategies, such as "AimPoint," you might want to check out that are actively getting players more engaged with developing this vital skill.
Spend a little time trying this week's exercise and you can count your green-reading challenge as complete.
Improve Green Reading Skills
Jeff Ritter is the CEO/Founder of__ MTT Performance__. The program operates out of Poppy Hills Golf Course in Pebble Beach, Calif. Follow him on Twitter at @mttgolf