The Loop
Make The Turn Challenge #19: Trap Perfection
Coaching golf has come a long way. If you're working with someone on your game, chances are you've utilized video analysis and possibly even super high-tech devices such as force plates and launch monitors, which dissect every action and reaction associated with your golf swing.
While advances in technology provide golfers with more information than ever before, the real secret to playability is to develop the "feelings" unique to you that deliver the contact and control over the golf ball you're looking for.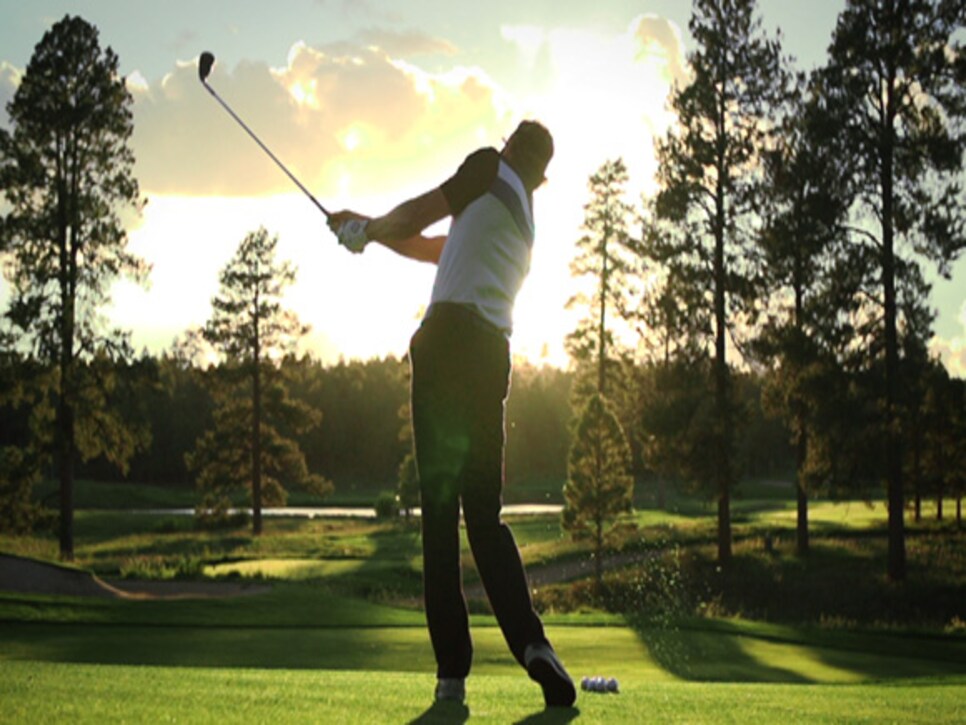 A great way to do this on your own, is by practicing a simple self-coaching trick called "trapping." This is a fantastic exercise in personal development, that can quickly deliver big results. The key is to create an environment where you allow yourself to make drastically different swings. Instead of always seeing the same pattern in your golf shots and not knowing quite "HOW" to change them, trapping pushes the parameters of cause and effect to intentionally produce opposite ends of the ball flight spectrum. Once you establish your "extremes" in a particular characteristic such as: Contact point, height, direction or curvature, you essentially know that your perfect result lies somewhere in the middle, "trapped" between swings A and B. Within only a few attempts you should now be able to find the motion that delivers the upgraded contact and flight pattern you desire.
My goal as a coach is always to empower the player in a manner that makes them as self-sufficient as possible. Commit to practicing this exercise in the art of self-discovery and you can count this challenge as complete!
Increased Impact Awareness
Develop Self-Coaching Skills
Jeff Ritter is the CEO/Founder of__ MTT Performance__. The program operates out of Poppy Hills Golf Course in Pebble Beach, Calif. Follow him on Twitter at @mttgolf